"Say You'll Be There" by the Spice Girls is 20 and still the most badass, feminist video ever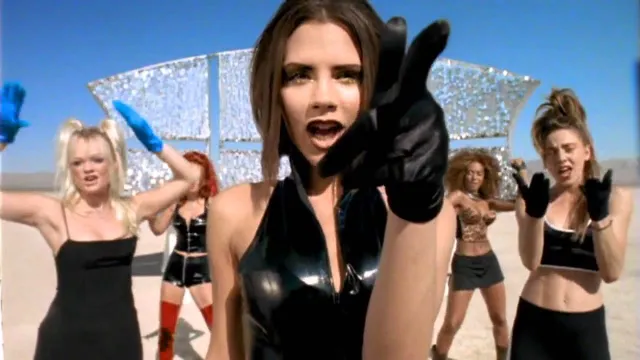 Are you ready to feel old? "Say You'll Be There" by the Spice Girls was released 20 years ago today. I know, I'll let that sink in for a minute — how can it be possible that the best girl group ever has been spicing up our lives for a solid two decades now? Every '90s child has their favorite Spice Girls song — maybe you're strictly here for the classics like "Wannabe," or perhaps you like some of their more soulful stuff, like "Something Kinda Funny," but either way, these five ladies taught us all the importance of girl power and equalization between the sexes, and we're forever indebted to them for it.
"Say You'll Be There" quickly became one of their biggest hits upon its release back in October 1996, and was only their second single ever — yet it shot to the top of the charts in their native United Kingdom, before becoming a global hit in early 1997. The song itself is catchy as hell, of course, and in true Spice Girls fashion, the music video is the most badass, feminist video ever… even 20 years later.
It takes place in the Mojave Desert, and the ladies are rocking some seriously sexy outfits — can we please admire Victoria Beckham's all-black leather ensemble and Geri Horner's thigh high red leather boots? YAS, GURLS.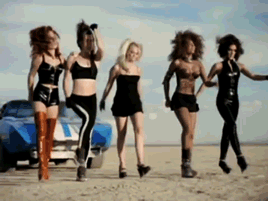 Plus, each girl has a ninja alter-ego and the fivesome they're part of is on a mission — to take down a hapless dude who simply wouldn't promise he would be there. Come on, now. These ladies don't have time for that nonsense!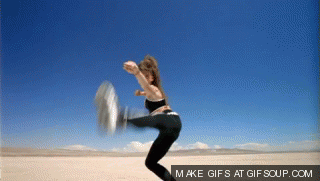 Victoria is Midnight Miss Suki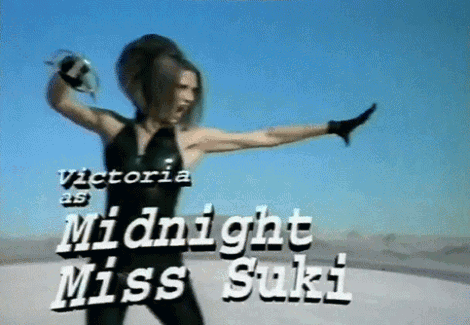 Slay, Posh.
Emma is Kung Fu Candy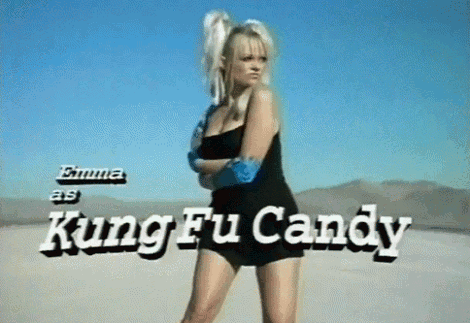 Just like a SweetTart, Emma is sweet but packs a punch.
Geri is Trixie Firecracker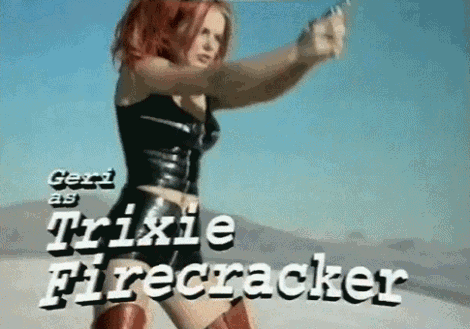 Obvs because of that fire hot hair color.
Melanie B is Blazin' Bad Zula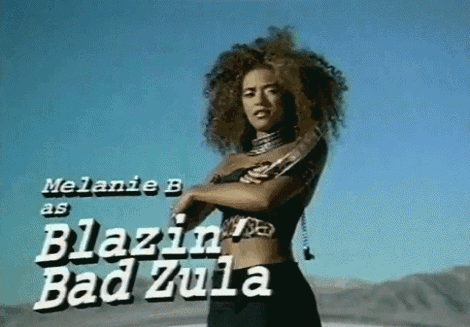 I wouldn't mess with her.
Melanie C is Katrina Highkick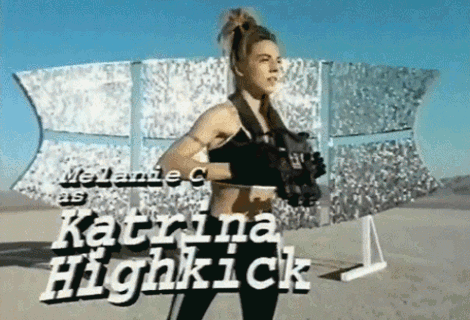 No explanation necessary here.
So fellas, all you've gotta do is put two and two together, and you will see what their friendship is for… but if you can't work this equation, then one of the Spice Girls will have no problem showing you the door.
https://www.youtube.com/watch?v=9ro0FW9Qt-4?feature=oembed
In honor of its 20th birthday, watch the video again and check out the girls wielding guns (and other assorted weapons!) and keeping a united front against their cowboy hat-wearing nemesis, before riding off into the desert sunset. Girl power!