6 Women on How Their Savings Accounts Have Been Impacted by the Pandemic
"I know I'm not alone in this, but COVID has made things so much harder financially."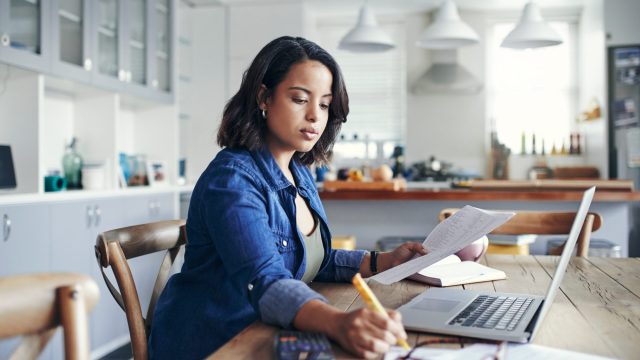 Between furloughs, layoffs, and pay cuts, people's lives and livelihoods have been affected since the coronavirus (COVID-19) pandemic broke out earlier this year. According to a U.S. jobs report from the Labor Department, U.S. employers shed nearly 30 million positions from payrolls this spring as a result of the coronavirus pandemic and related shutdowns. And because of this, it goes without saying that we all probably know someone who's lost their job, filed for unemployment, or had to move in with family in order to survive during the pandemic. 
Either way, our finances continue to change during quarantine. While some people have been saving more due to not having the ability to go out anymore (goodbye, happy hours), others are dipping into their savings in order to supplement their loss in pay. To find out how women's savings accounts have been affected by the pandemic, we connected with six women to hear their stories and learn how they're choosing to adapt.
"Before COVID, I had about $120K, which I had been saving with the plan of trying to purchase a home."
"When I first graduated from college and got a meager income going, I set up automatic transfers to a savings account. I was working at a small company that didn't offer a 401(k) plan, but the bookkeeper who worked there was very knowledgeable about investing and was a great guide for helping me learn about different types of ways to make the most of your savings. She helped me figure out how to set up a Roth IRA account.
"When I started working at a larger company, I set up about six percent of my pre-tax dollars to be transferred to a 401(k) account from my paycheck. Over the years as I started to earn more, I increased the percentage that I could contribute to my savings and retirement account and had been putting 15 percent for the past couple of years. I have had to dip into the savings (though never had to use the 401(k) account) at times but have always been able to build it back up over time. Before COVID, I had about $120k, which I had been saving with the plan of trying to purchase a home. That plan is currently on hold.
"I lost my job in May. I had worked for my previous employer for 20 years, so I receive a decent severance package. This has helped me not be as stressed out about money and finding a job right away, which, of course, isn't easy during this time, especially when you have a child at home all the time, too! My partner still has his job, though he fears it will eventually be eliminated as well. But for the time being, the severance and his job help us feel we can maintain our finances without too much change. 
"At the moment, my savings account has been actually gaining money, since I have been spending quite a bit less on all the usual things that I would normally have (eating lunch out every day, transportation, no childcare, no wardrobe purchases). I'm probably saving about $150 to $200 more a week."
—KD, 46, Brooklyn
"I honestly don't make enough to contribute to my savings account more frequently."
"I had about $3,000 or so in my savings account, and I added my COVID stimulus check to it but have taken out a little since then. I don't have a high salary, but my overall finances are okay at this time. I've taken a little bit out of my savings account when my funds started to dip a bit, but I've tried to replace the money I've taken out when I can.
"I have contemplated moving home to Maryland to save more money, but I really love being in New York and can't imagine being at home for months on end during this. I would like to be saving more money, but I honestly don't make enough to contribute to my savings account more frequently.
"I know I'm not alone in this, but COVID has made things so much harder financially. Even a safe visit to my hair salon costs significantly more than it did before. My hopes pre-COVID were to find a new job that pays more of a sustainable and livable wage in New York City and [to] move into a new apartment, but the job market isn't great right now, and in my field especially it's much harder to find employment."
—DJ, 25, Brooklyn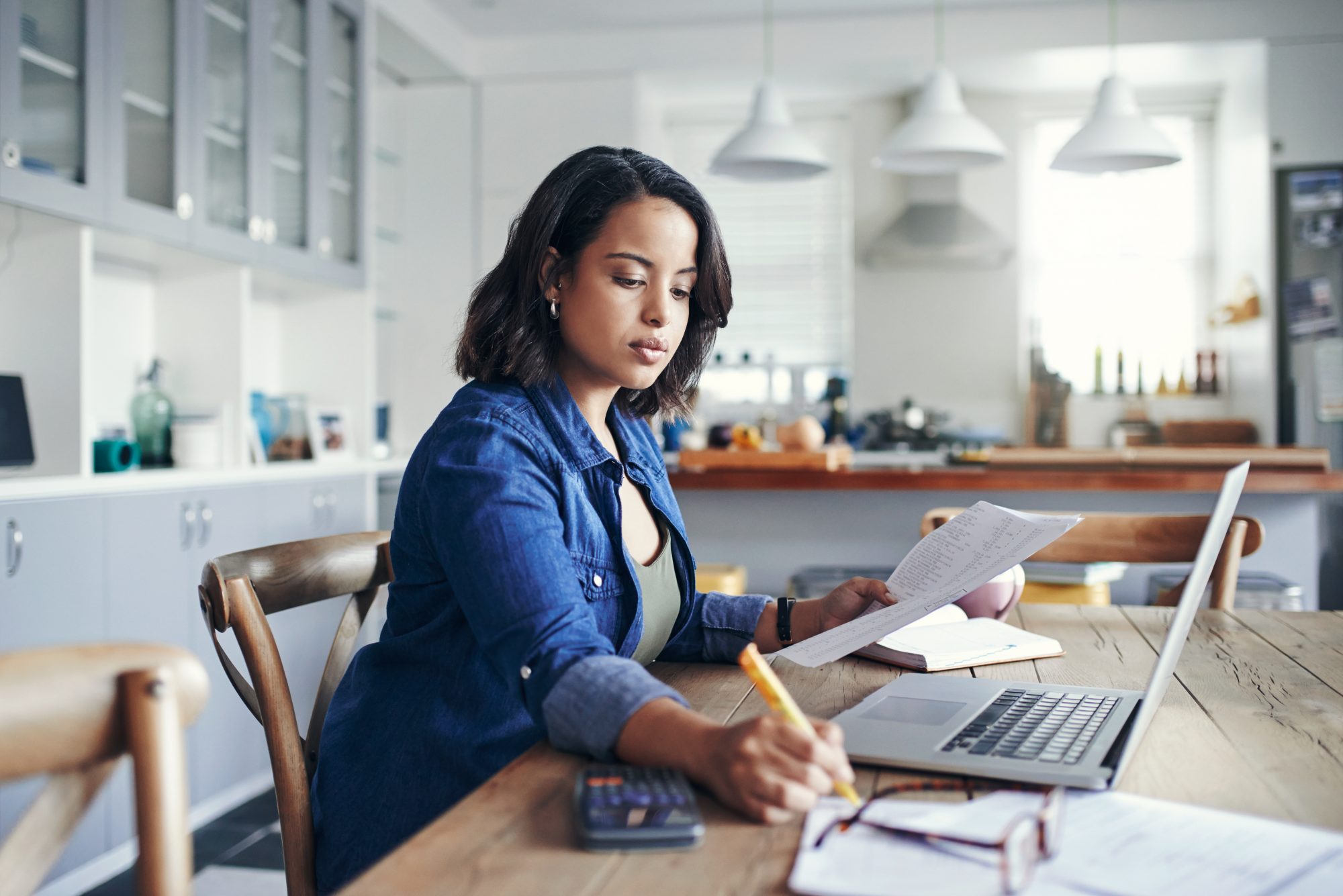 "I now have an emergency fund with at least three months of living expenses saved."
"Before COVID-19, I was not budgeting my money, and like many millennials, I was going out every weekend or randomly 'treating myself' to things after a stressful day at work. By May 2020, two months into the pandemic and working from home, I realized how much money I was saving and seeing where every dollar was going. I put together a budget that included the money I was already automatically adding to my Roth IRA and saving accounts (normal and high-yield). I now use Mint to budget all my spending and stay on track. 
"I have saved so much more, simply because the only things I am spending money on are rent, utilities, streaming services (Hulu/Netflix/Spotify), groceries, and occasional takeout. I am spending much less than I did before the pandemic, and I have also realized that I can cut out alcohol from my budget because I learned I have as much fun on a Zoom dance party with seltzer or kombucha as I would at a club with an ever-popular $11 vodka soda with lime.
"I now have an emergency fund with at least three months of living expenses saved. Additionally, I am now looking to get a place of my own once my current lease is up in May 2021 or buy a home if the market settles down. I realized that I could afford to buy if I save enough for a down payment and then found someone else to rent with me. I plan to invest moving forward and continue to save using different high-yield savings accounts."
—Rebecca, 26, Philadelphia
"There hasn't been a month where I haven't dipped into my savings."
"Pre-COVID and now, I have automatic $10 transfers that go into my savings account. I know it's not much, but it works with my income at the moment. I also had an employer match my 401(k) at 4.5 percent and it was great. However, since COVID, my employer isn't going to be matching until the end of 2021. I was able to keep my full-time job in higher education, but my side hustles froze during the pandemic. I had been working at a bar/restaurant as a hostess in Philadelphia, but they shut down for a few months, and I didn't feel safe returning to work when they opened up for outdoor dining.
"I also do freelance writing and social media management for different websites and businesses, and almost immediately after Philadelphia went into quarantine, they both dropped all of the freelancers and contractors they were working with. This was between a $1200 to $1500 per month loss for me financially, and I haven't been able to make up that income yet. 
"There hasn't been a month where I haven't dipped into my savings or my 'reserved' funds. Last month I put about $200 away for cushion and had an emergency pop up that I had to use it for. I stopped contributing to my 401(k) since my employer was no longer matching my contributions. I get paid monthly and was able to see the extra $175 in my check, which was definitely helpful. Even though I'm getting more in my check, I'm still fearful of how not making contributions to my 401(k) will impact my future. 
"COVID-19 has definitely made me believe in budgeting more. I want to see where my money goes so I know how to save better in the future. I am planning on getting a Roth IRA in the next couple of years and making my own personal investments rather than relying on employer contributions to get a decent monthly amount into my 401(k). I also am going to work on getting a high-yield savings account that isn't connected to my everyday bank account so I'm less likely to touch that money."
—anonymous, 26, Philadelphia
"Quarantine showed me that the many things I thought were necessities were actually luxuries."
"My savings account only had enough money in it for me to live off of it for four to five months in Los Angeles. I never thought too much about having six months to a year of savings until the pandemic. As a freelancer, most of my marketing clients either canceled projects/retainers or couldn't even pay me for work that I had already done in February or the beginning of March. As far as my work as a journalist and a podcaster, many of the media outlets I write for cut budgets along with stories, and I lost advertisers on my show.
"I was devastated and had several panic attacks regarding what I was going to do for work to be able to stay in Los Angeles. Given what I had in savings, I had a few months to come up with new, creative ways to earn an income to stay in L.A. I started taking my social media more seriously, which landed me content creator deals with big brands, and I tapped into creating virtual events via my podcast. Thankfully, I have been able to build back up the savings that I had to dip into in March, April, and May. 
"My savings took a huge hit at the beginning of quarantine just because I wasn't generating an income. On the other hand, I cut down on spending tremendously from [spending on] Ubers, dinners, drinks, trips, clothing, etc. I canceled my gym membership and any beauty memberships. The only thing I really have been spending money on is groceries, rent, vitamins/supplements, and cleaning supplies, of course. I have saved at least $1,000 to $2,000 a month by not spending on extracurricular activities. 
"Ideally, I would like to have a year of living expenses saved up, and I am currently looking to open a Roth IRA for long-term investment. Quarantine showed me that the many things I thought were necessities were actually luxuries. Moving forward, I won't be spending money on a gym membership and going out to dinners, I'll be limiting the number of times I get my nails and brows done, and I'll consciously be putting my savings aside first before planning my budgets." 
— Yola Robert, 27, Los Angeles
"I feel freer because I have a good cushion to fall back on should I find myself unemployed again."
"Pre-COVID-19, my savings account was lower than I would have liked it to be. It was around $5000, and I knew that if I ever found myself in a situation where I was unemployed, I wouldn't have enough funds to cover all of my expenses: rent, car payment, student loans, etc. for more than a couple of months. I wanted to save more, but honestly the idea of trying to save every month stressed me out. My goal was to deposit anywhere from $100 to $200 every pay period after my bills had been paid, but realistically [I] was depositing closer to $50 to $75.
"I was working at a travel PR agency and was laid off in March. I was lucky to have been laid off early enough where I was able to file for unemployment without any issues. Once I started receiving unemployment benefits, my income was higher than it had been before. My student loans were put into forbearance, so I was no longer paying over $600 in student loans, and my former employer had to pay out all of the accrued vacation time, which was close to $3,000, so all of a sudden I found myself with more disposable income than I had before. I started a new job in August, in-house PR for a consumer company, and my new salary was higher than before. I had no idea how long everything would last, so I started saving aggressively. My savings now is close to $15,000—that's the sum total of both savings accounts.
"I think COVID-19 impacted my finances positively. Now, saving is a bigger priority, as well as paying down my student debt. In many ways, I feel freer because I have a good cushion to fall back on should I find myself unemployed again or just any emergency that might come my way. I'd like to dip my toes into investing a bit more and see where that takes me. I also plan to put money towards a 401(k) again, which I didn't do at my last job. And now I also put money towards my savings account as soon as my direct deposit hits."
—anonymous, 26, Greater Los Angeles Area