The 'Saved by the Bell' Reboot Removed Jokes About Selena Gomez's Kidney Transplant
Her kidney donor, Francia Raisa, responded and reminded fellow donors they are "not alone."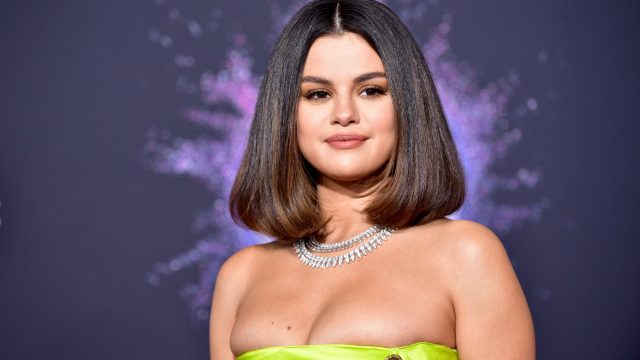 Update, December 1st, 2020: Over the weekend, Selena Gomez fans who watched the Saved by the Bell reboot on NBCUniversal's streaming service Peacock quickly got "RESPECT SELENA GOMEZ" trending on Twitter. They were reacting to several jokes made in a select episode of the reboot series in which characters joke about Gomez's 2017 kidney transplant, which was a vital, life-saving step in her battle against lupus.
According to People, NBCUniversal pulled the trigger and decided to edit the jokes in question out of the episode.
Peacock, NBCUniversal and the show's executive producers also made donations to a lupus research organization before removing the jokes from of the episode. However, fans on Twitter demanded the mockery be edited out entirely.
Ultimately, the removal was the right decision. But joking about someone's life-threatening illness and treatment is never going to be funny.
Original Post, November 30th, 2020: While the Saved by the Bell reboot has been praised for being a tongue-in-cheek update to the classic teen sitcom, with a diverse cast of newcomers and plotlines focusing on social justice and equality, fans felt the Peacock series missed the mark in a major way, with one episode featuring multiple jokes about Selena Gomez's health.
In one episode, cast members are arguing about who donated their kidney to Gomez, who underwent a kidney transplant in 2017 amid her battle with lupus. Later in the same episode, the words "Does Selena Gomez even have a kidney?" are written on the walls in the school's hallway. 
Gomez has been open about her health struggles, and fans were understandably upset about the jokes made at Gomez's expense, taking to social media to express their disappointment. "How disgusting do you have to be to fcking make fun of someone's traumatic [sic] illness!" one fan wrote on November 28th. "RESPECT SELENA GOMEZ." Others followed suit.
Peacock addressed the backlash in a statement, explaining that it was "never our intention to make light" of Gomez's health, adding, "We have been in touch with her team and will be making a donation to her charity, the Selena Gomez Fund for Lupus Research at USC."
Though Gomez herself has yet to comment on the controversy, her kidney donor, Francia Raisa, addressed why seemingly harmless jokes can belittle the importance of such a "selfless act."
"Appreciate the apology but let's not forget about the donors that potentially felt offended and dismissed from the spray paint written on the wall," Raisa wrote on Twitter, adding, "As a kidney donor I want to show love and let other donors know that you are not alone. You are seen. You are appreciated. You are so brave and your selfless act is very much appreciated and valued!"
While it seems like the network has taken steps to rectify the situation, we hope that Gomez and her loved ones—as well as others who have experienced similar health struggles—remember that they are, in fact, loved, valued, and respected, and that joking about someone's health is never okay.