Treat yourself to John Mulaney terribly tap dancing in his Saturday Night Live promo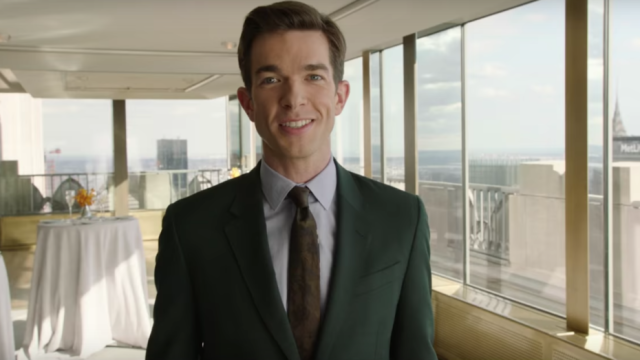 When a celeb gets to host Saturday Night Live, it's a big moment when they can not only take part in one of the longest-running shows of all time, but they can also show off hidden talents. Not only can they flex their comedic chops, but we often find out celebs can do a great impression of someone, they can sing, or they can dance. So when comedian, actor, and former Saturday Night Live writer John Mulaney was set to host, we couldn't wait to see what magic he'd bring to the table.
His promo was filmed in a swanky restaurant where he found himself with a literal Shirley Temple, and he even promised the SNL staff that he could financially help out in the face of late-in-the-season budget cuts. I mean, he made the offer with prop money, but still, it looked pretty awesome on camera, and that's what counts.
But the most impressive part of his promo would definitely have to be his unique tap moves. As Mulaney read off his resume, he made a crack about being able to "do it all," at which point he starts tap dancing — pretty horribly, but delightfully, at that — with the sound of good tap dancing dubbed over the video. Mulaney quickly requested that they didn't film his feet during the bit.
It's hilarious and adorable, and that awkward, bizarre humor is precisely why we love John Mulaney.
https://www.youtube.com/watch?v=ydRw4zylmbw?feature=oembed
So even though we probably can't expect some big tap number from Mulaney in his opening monologue, this guy definitely knows how to make us all laugh. And it's always fun to watch an SNL alum come back to guest star after years of doing their own thing.
John Mulaney's episode of Saturday Night Live (with musical guest Jack White) airs on April 14th on NBC. Get your DVRs ready!