Sasheer Zamata just debuted her post-"SNL" hair and it is SO COOL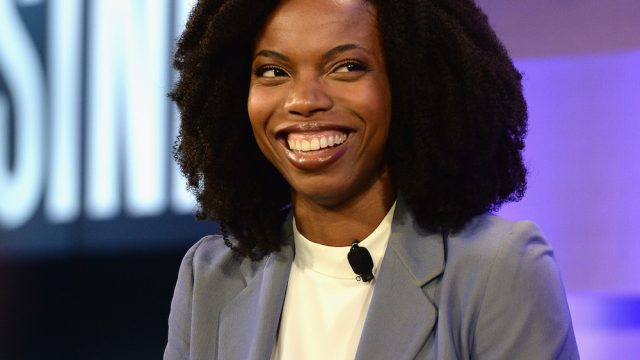 Last week's season finale was Sasheer Zamata's last episode of Saturday Night Live, but it definitely won't be the last you see of her. After all, Zamata's performing at The Bell House for Sasheer Zamata's Party Time on June 11, and on June 12, she'll be at Night Train with a whole host of other comedians. Even better news? Sasheer Zamata's comedy special, Pizza Mind, will be available on iTunes June 2.
But if you're already missing your weekly dose of Sasheer Zamata, we've got you covered.
Because we've been stalking Sasheer's Instagram for every update we can get, and girl's been busy. Not only did she perform at Sasquatch Festival last night, she also found time to fit in a hang with bestie Nicole Byer — and drastically change up her hair game.
Zamata's ditched her short-hair-don't-care vibes for long Marley Twists in the perfect shade between red and purple.
https://www.instagram.com/p/BUkLihCFbhQ
Sasheer's friend Jazzy Renae set her up with the style which she showed off in an Insta album — peep Nicole in the back. All three amazing ladies are tight, and we can't help but want to join this friend group.
Especially when we hear about the crazy shenanigans they get up to — like renting a BMW and taking it straight to Value Village.
https://www.instagram.com/p/BUiHYutlc_6
https://www.instagram.com/p/BUiCoRMDuE9
How hilarious is that? And judging by her caption, it sounds like Sasheer has a great lead on a new job opportunity, too!
Need one last look? Nicole also posted a selfie with Sasheer in the background — and both of their hairstyles are completely on point.
https://www.instagram.com/p/BUkdBtoDgwf
Sasheer seems ready to take on the post-SNL world, and we'll be cheering her on every step of the way.