Sarah Silverman is getting her own talk show on Hulu, and here's what we know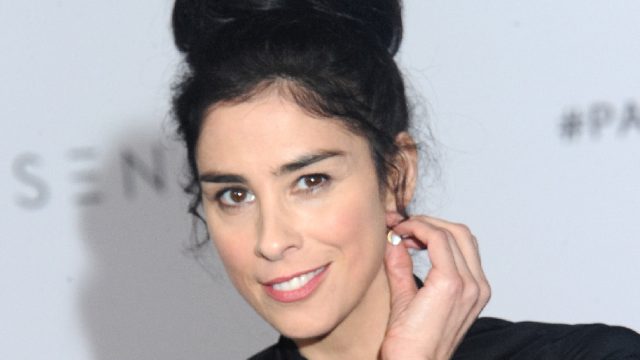 When you think of all the funny ladies out there, this person always comes to mind. That's why it's a wonderful surprise that Sarah Silverman is getting her own talk show on Hulu.
Announced on Monday through Twitter and on Deadline, the show will be called I Love You, America. Described as a "topical talk show," we're guessing that Silverman will invite some of her funny friends on set to discuss the world today. (Since Silverman is all about discussing politics on her social media accounts, we have a feeling that this is a safe guess.)
The show will be airing weekly, and each episode will clock in at a half-hour.
The folks behind Funny or Die are also helping out with the show, which tells us that it'll probably be humorous. So really, what we're getting is a politically charged comedy hosted by a pretty stellar woman. It's kinda-sorta everything we wanted in a show.
"While it's great to connect with like-minded people, Silverman feels it's crucial, now more than ever, to connect with un-like-minded people," Hulu said in a release.
Huh.
Silverman will also be producing the show, along with Will Ferrell, Adam McKay and Amy Zvi, the latter who worked with Silverman on the special Sarah Silverman: We Are Miracles which came out in 2013.
We definitely can't wait to see what this show is all about. While there's no current release date, we're sure that Hulu will be announcing more information soon!