The trailer for Sarah Paulson's new movie looks unbelievably heartbreaking, and we weirdly can't wait
Unquestionably, Sarah Paulson is one of our fave actresses right now. She nailed her portrayal of prosecutor Marcia Clark in American Crime Story, and she's been nominated for a whopping four Emmys for her amazing performances in American Horror Story.
And the trailer for her new film Blue Jay, directed by Alexandre Lehmann and written by Mark Duplass, officially looks heart wrenching.
The movie is being made for Netflix as the first of four projects from the Duplass brothers, and stars Mark Duplass as the male lead (because that guy is multi-talented to boot). He and Paulson play former high school sweethearts who re-connect in their home town after 20 years and realize that their chemistry is still palpable.
https://www.youtube.com/watch?v=zZGg9wqKVxw?feature=oembed
OY! Tissues please! And according to Duplass, the movie isn't revolutionary in its story or plot — but it's all about the relationship dynamic between the two central characters.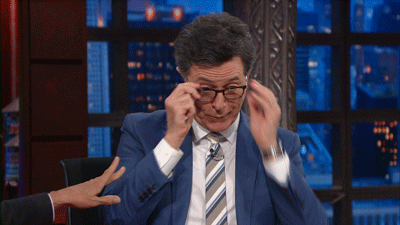 "When we went into this, we were very realistic that we could make a huge stinker. I was up all night worrying about the whole movie, to be honest with you. There's very little plot, and there wasn't a lot on the page. It was about trying to find the chemistry between me and Sarah Paulson."
He goes on to describe the film as trying to capture "lighting in a bottle," adding that it has a spontaneous feel. As in, don't expect anything to be over-rehearsed. And if you've seen other Duplass films, you'll be familiar with their very naturalistic, slice-of-life style. It works brilliantly.
We can't wait to see the film, even if it makes us cry bucketloads!