Sarah Paulson's Emmys look seems inspired by J.Lo's iconic green Versace dress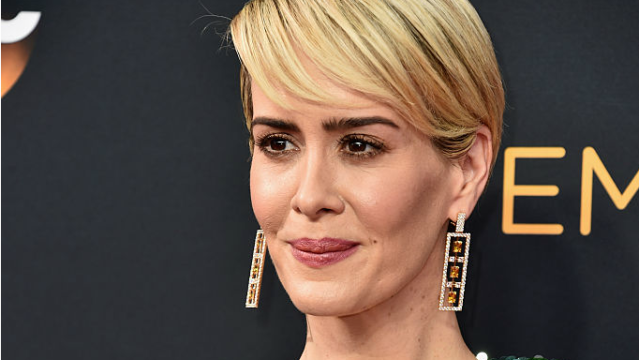 Sarah Paulson  just won an Emmy for her role as Marcia Clark in The People v. O.J. Simpson: American Crime Story, and we could not be more psyched. The six-time nominee won us over in American Horror Story (like, every season, really), but she completely shattered us when she portrayed the real-life lawyer Marcia Clark in Ryan Murphy's latest TV project. In fact, Paulson even brought Marcia Clark as her Emmys date (and dedicated the award to her!).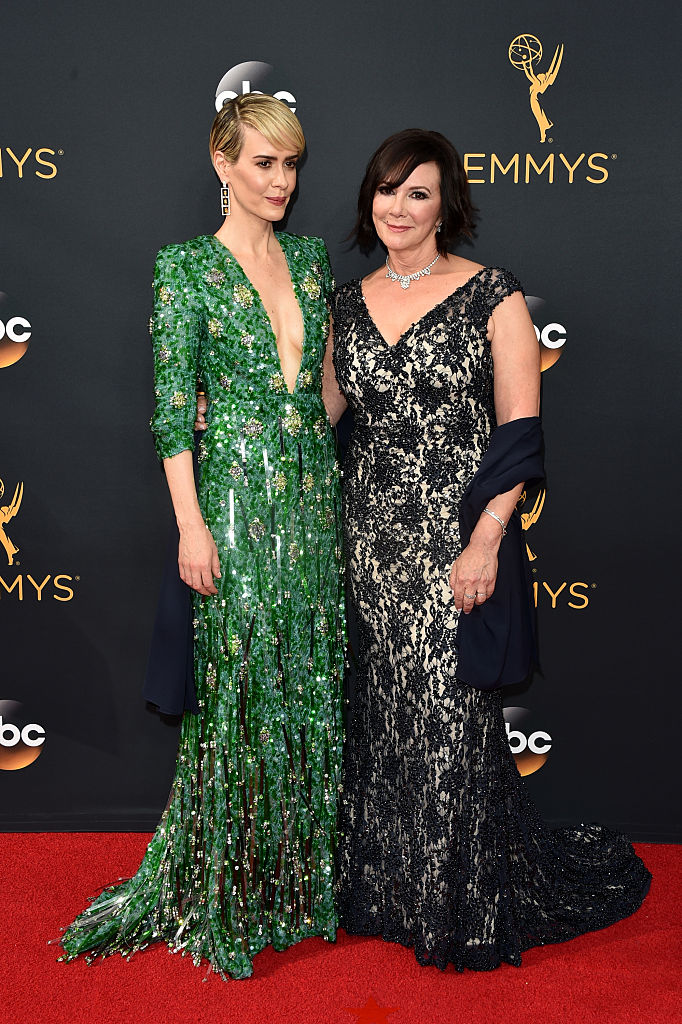 Um, amazing. Look at these insanely talented, powerful women here tonight being celebrated for their individual bravery and brilliance. We are awed.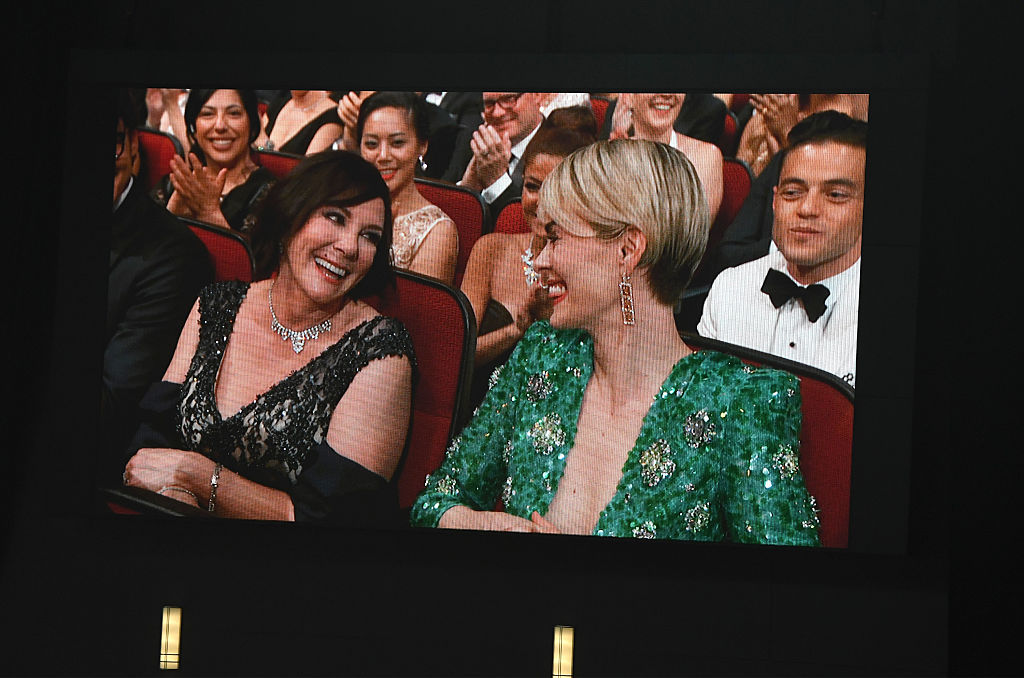 And also we can't help but notice Sarah Paulson's gorgeous, emerald Prada dress. Its intense plunge, its endless green sparkle.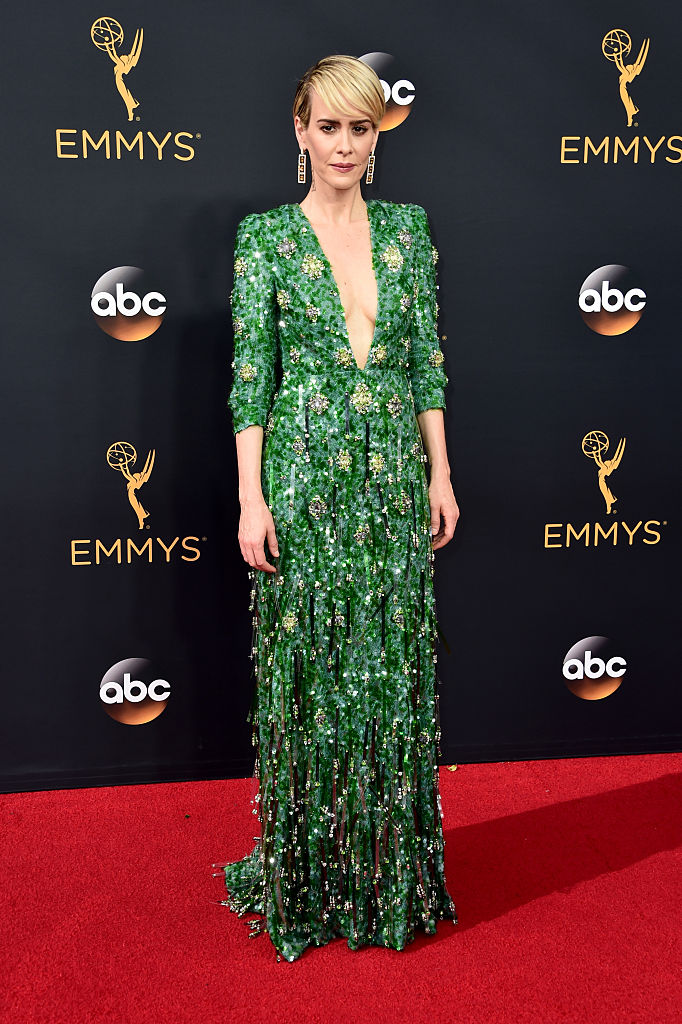 The dress reminds us of something — and that something is Jennifer Lopez's green Versace gown she wore to the 2000 Grammy Awards. It's similar, no?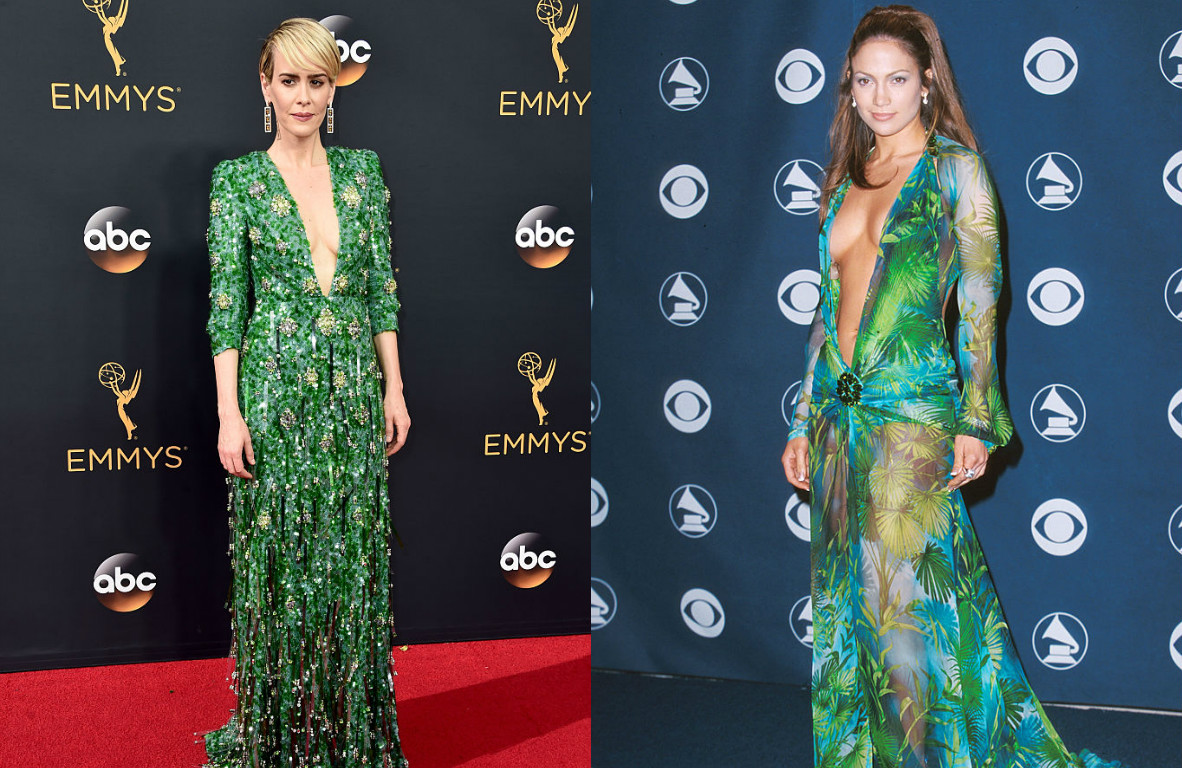 Obviously, Paulson and Lopez's dresses are unique and beautiful in their own way — our nostalgia-loving hearts just couldn't help but make the connection though.
Congrats for your amazing win, Sarah Paulson! You earned it.