Sarah Paulson looks like a chic private eye in this stunning trench
This year has been huge for Sarah Paulson, the incredible actress who played Marcia Clark on the miniseries The People vs. O.J. Simspon, and we are so happy for her. She won an Emmy for her role, and she has also been creeping us out in a fantastic way as a part of the American Horror Story series. Sarah has also been totally slaying with her fashion choices, and this week was no different.
Sarah Paulson looks absolutely stunning in this modern trench coat look.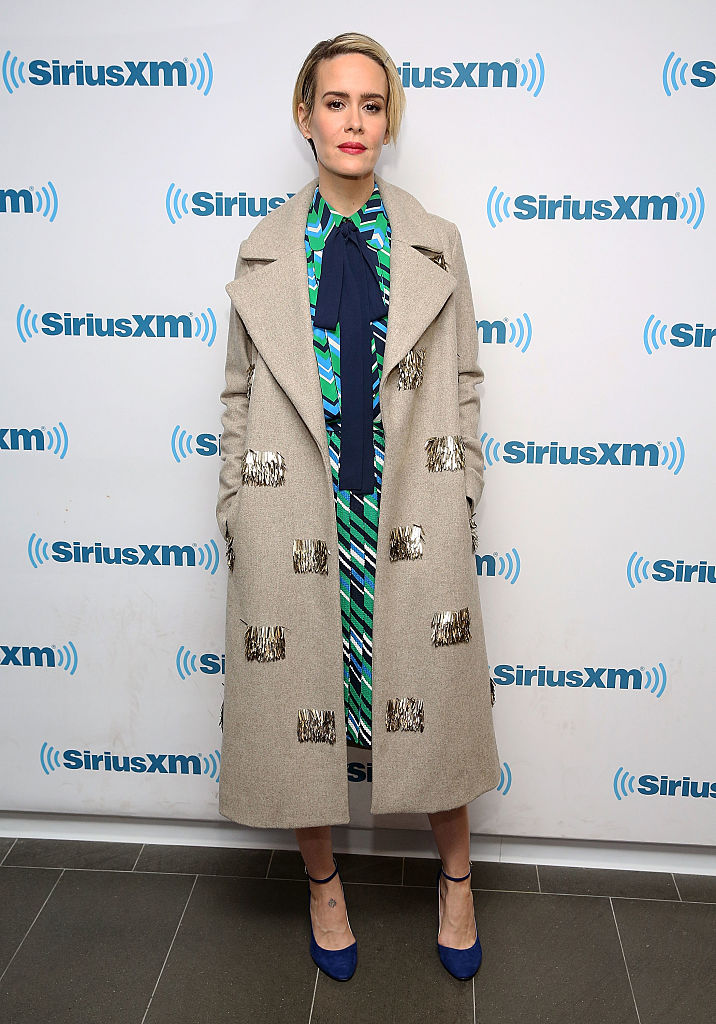 This style reminds us of an updated private eye look from back in the days of film noir, when almost every detective on a case was rocking a trench coat. We love the modern, straight cut of this trench and the fabulous sparkly fringe accents. And those fabulous suede heels are so on point that we would trust her with anything.
And Sarah totally keeps the look business fashionable with this bright print dress underneath.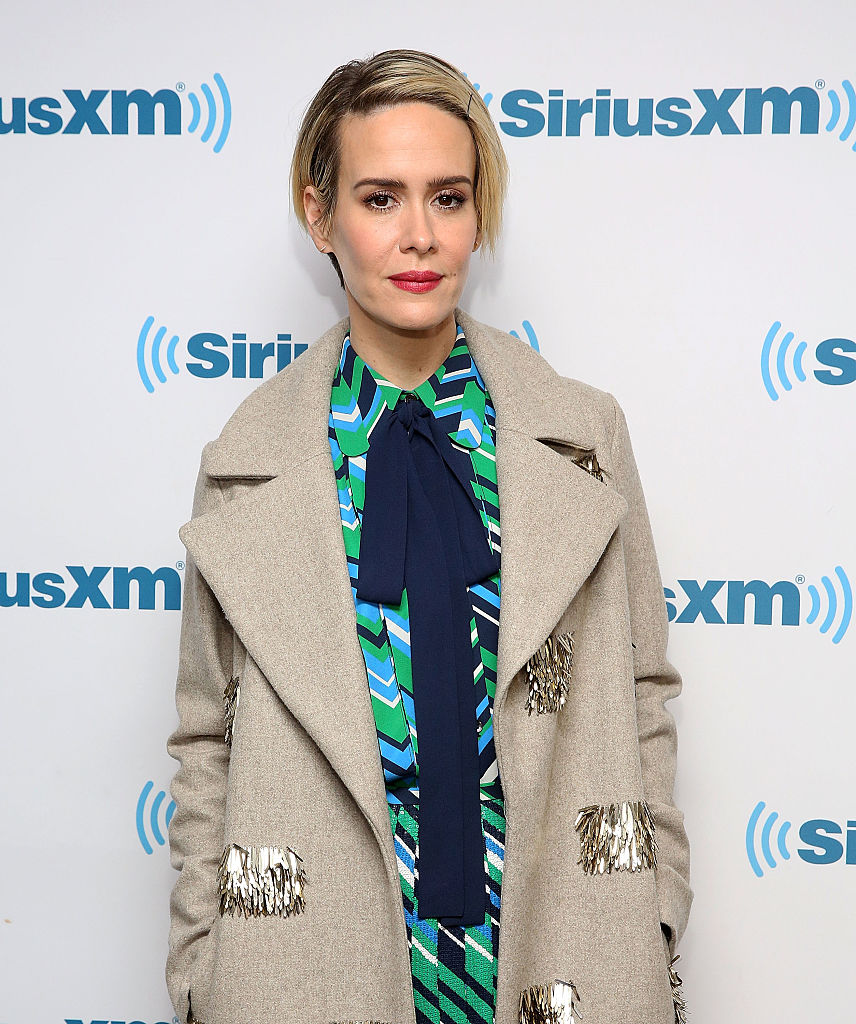 The oversize bow at the neckline and vibrant print give what might be a simple dress a fabulous, fashion-forward edge.
Teach us your wonderful fashion ways, Sarah! Pretty, pretty please!