Sarah Paulson just gushed about the love of her life and our hearts are melting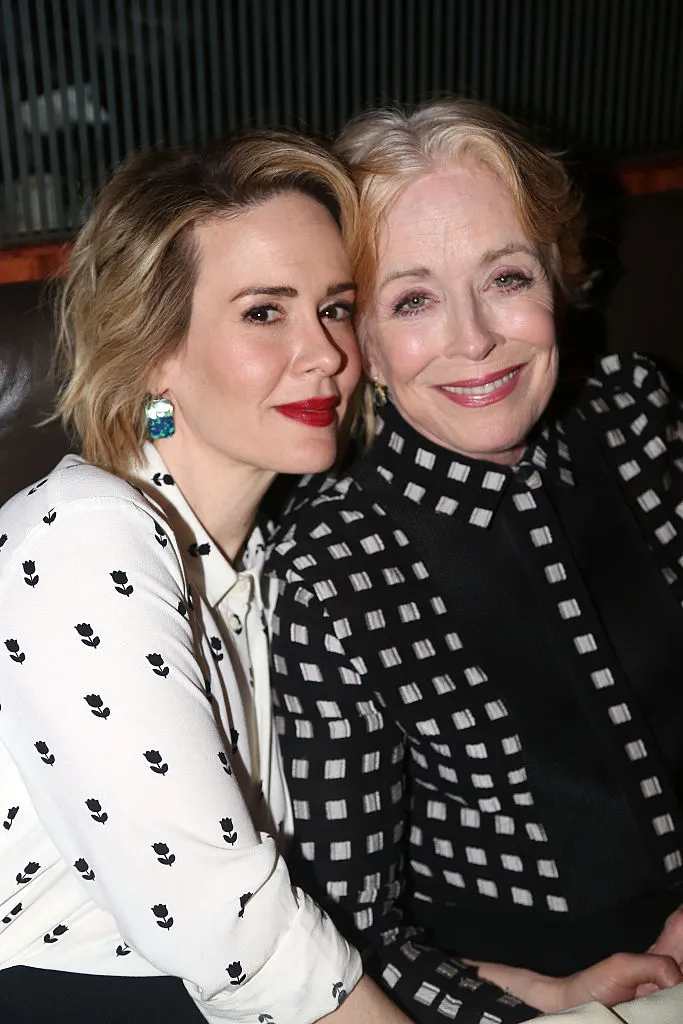 If you've watched any season of American Horror Story or caught glimpses of the first season of FX's newest true-crime series–American Crime Story: The People v. O.J. Simpson–you probably know who Sarah Paulson is, even if you don't recognize her by name. She is a quiet force whom you don't really see coming from far away, but as soon as she appears on screen, you are instantly captivated by her character (or characters, as AHS: Freak Show proved). She has won two Critics' Choice Awards for her work on AHS, and has been nominated for multiple Golden Globe and Emmy Awards.
And in a New York Times interview published yesterday, Paulson opened up about her experience playing O.J. Simpson prosecutor Marcia Clark (and meeting the real Clark). She also spilled a little bit about her relationship history—namely, her partner of just over a year, actress Holland Taylor, whom she met at a dinner party 10 years ago. She describes the experience in a way that make our eyes morph into heart shapes, remembering Taylor as "probably the most exquisitely beautiful woman I'd ever seen."
Not sure about you guys, but that line alone makes me wish Valentine's Day hadn't just passed so we didn't have to wait another entire year for it to come around.
Paulson, who also starred in recent critically acclaimed films 12 Years a Slave and Carol, was previously in a seven-year relationship with actress Cherry Jones before she began to date Taylor. She has also dated men in the past, but has no desire for anyone to place a label on her sexuality, clarifying that to The New York Times before effectively making us "AWWWW" once again.
"If my life choices had to be predicated based on what was expected of me from a community on either side, that's going to make me feel really straitjacketed, and I don't want to feel that," Paulson said. "What I can say absolutely is that I am in love, and that person happens to be Holland Taylor."
And Taylor hasn't been shy about her appreciation for Paulson, either. Recently, she has posted and retweeted quite a bit of sweet support for her partner on Twitter.
We love this couple so much, and have no qualms in saying we hope they're together forever, The Notebook-­style.