Sarah Paulson is bringing Marcia Clark to the Emmys this year, and we love this powerful lady duo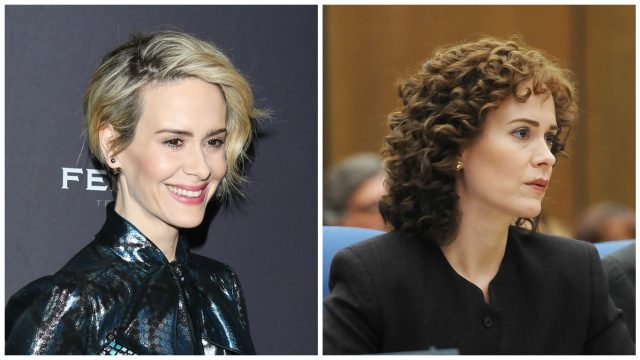 Sarah Paulson is bringing someone super special and awesome to the Emmys this year. Sadly, it's not her long-term girlfriend, Holland Taylor, but don't worry, they'll be other award shows for Paulson and Taylor to attend, and look fabulous and give us all sorts of #RelationshipGoals.
This year, Paulson is bringing herself — in a way. She's asked Marcia Clark to attend the Emmys with her. Yes, THAT Marcia Clark.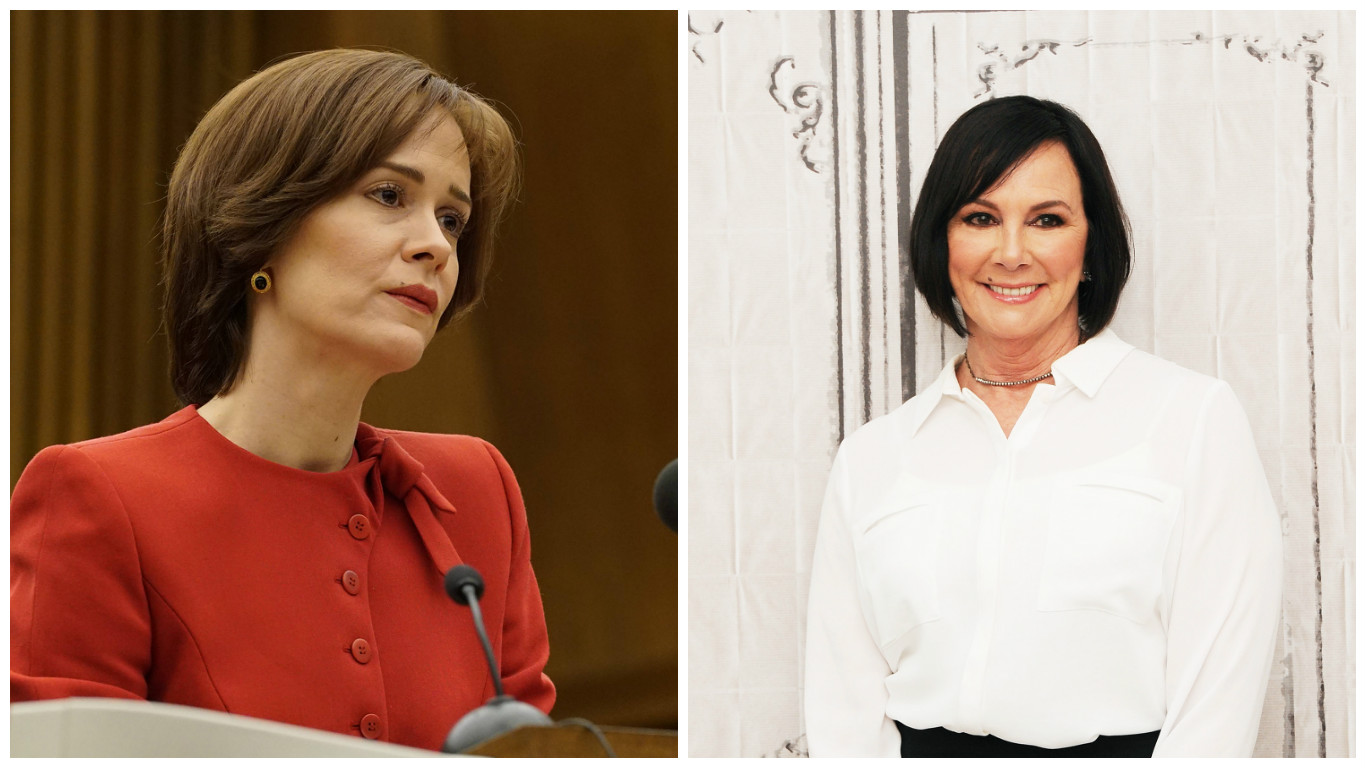 Paulson portrayed Marcia Clark, head prosecutor in the O. J. Simpson murder case, during Ryan Murphy's American Crime Story: The People Vs. O.J. Simpson. In the role, Paulson was all sorts of fierce, and there's like a 99.98% chance that she'll take home the Emmy for Outstanding Lead Actress in a Limited Series or Movie — because did you SEE The People Vs. O.J. Simpson? The way Paulson totally fell into the role was memorizing, and she is, without a doubt the frontrunner in the category (she's also nominated for Best Supporting Actress for playing Sally in American Horror Story: Hotel).
Clark confirmed her upcoming Emmy appearance to Access Hollywood staying:
"I was incredibly honored that Sarah asked me to go with her to the Emmys, and it will be my privilege to be there to cheer her on."
We're going to be cheering on Paulson on the same way Clark is cheering her on…and the same way we cheered on Paulson playing Clark during American Crime Story.