Sarah Paulson and Amanda Peet are total #FriendshipGoals on the Golden Globes red carpet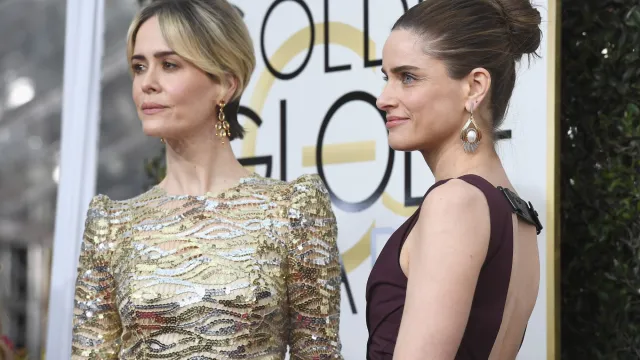 Seeing BFF celebrity pairs rock the red carpet together brings us joy. Sarah Paulson and Amanda Peet at the Golden Globes are no exception. In a show that featured women lifting each other up, this pair was all about love and support.
Paulson and Peet have been friends since the late-90s. That's an enviable friendship already, since clearly the two know how to stand the test of time. They met filming the WB sitcom Jack and Jill, and became fast friends. Peet told Elle in a 2015 interview:
"Within five minutes of meeting each other we had our first laughing fit."
Things have hardly changed; the pair are inseparable and often attend events together. In fact, last month Paulson brought Peet to the 22nd Annual Critics' Choice Awards. The two, who were all about being called "partners in crime," joked that Peet had to fight to be Paulson's date.
Last night, the BFFs held hands on the red carpet. Clearly, their love for each other is real; they even shared a peck on the red carpet. We love how affectionate Paulson and Peet are, and how it's totally NBD for them to hold hands and kiss.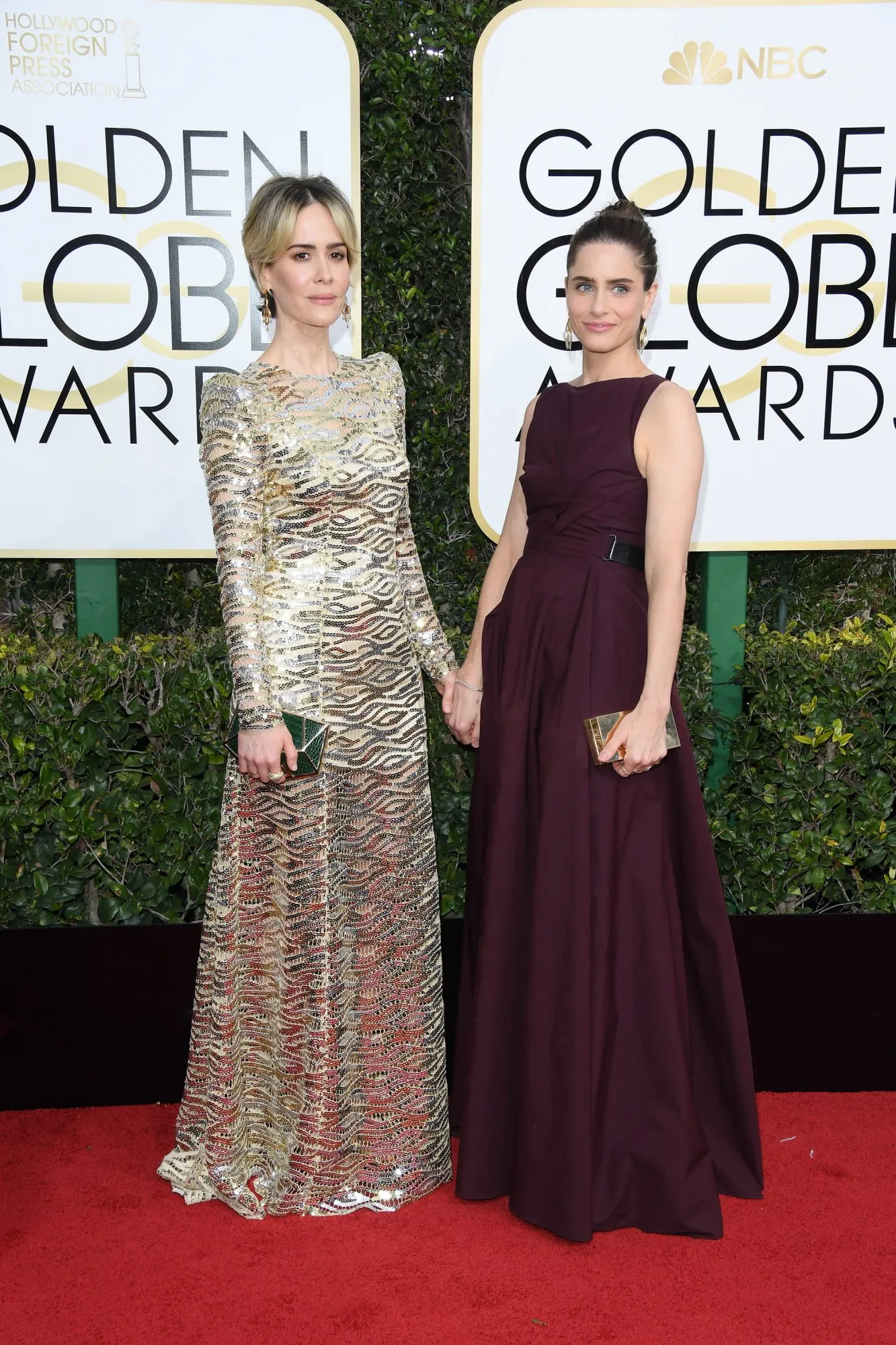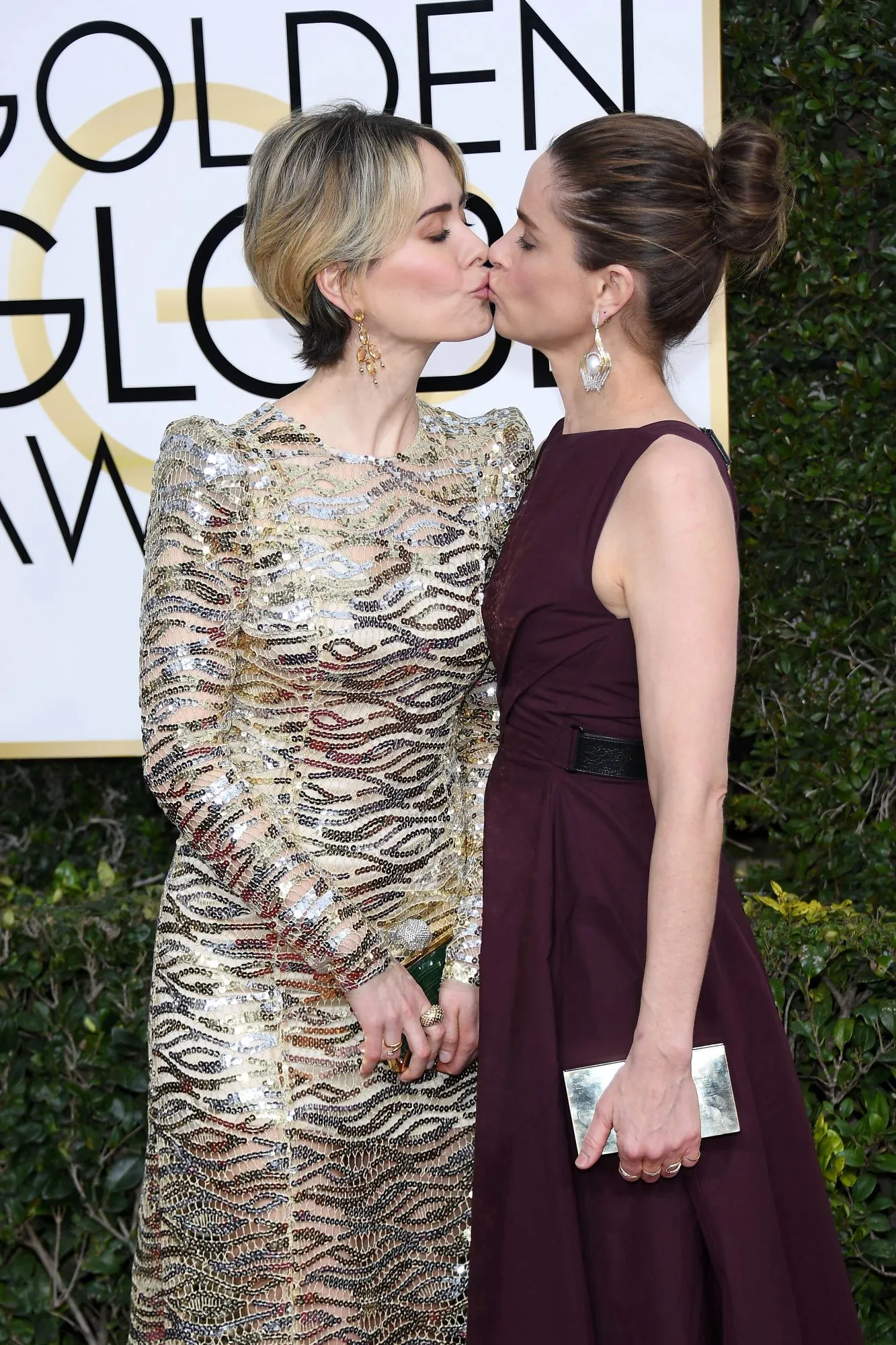 Later, Sarah Paulson won a Golden Globe and Peet cheered her on. Already an Emmy-winner for her portrayal of Marcia Clark in American Crime Story, Paulson deserves the recognition for her amazing performance. It was simply a plus that Paulson's dress totally matched her award.
After that, Paulson shared a photo of Peet kissing the award. "No Caption Needed," she wrote to accompany her BFF's glamorously funny pose.
We totally love Sarah Paulson and Amanda Peet's friendship. They're clearly so loving and supportive, and the pinnacle of #FriendshipGoals. We're truly glad that the Golden Globes had so many examples of women lifting each other up this year, and these BFFs were a big part of that!