Sarah Michelle Geller just fangirled out over "Scooby-Doo" and it's super cute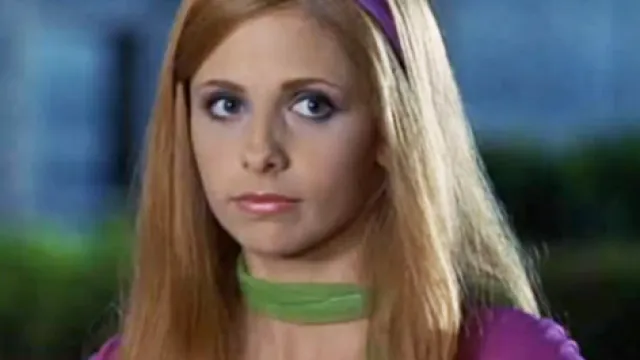 On pretty much a bi-weekly basis, Sarah Michelle Gellar has been posting all kinds of Instagram throwbacks of fellow celebs, and we're loving each and every one of them — even though some are a little confusing.
Gellar is quickly becoming the queen of Instagram throwbacks — whether she means to or not.
But our favorite, most nostalgic throwback? Her most recent photo with Shaggy and Scooby!
Gellar captioned the sweet photo, "I met this super nice guy yesterday (and his dog) … something seemed vaguely familiar about them."
It's been 12 years since the live-action version of Scooby-Doo was released, but Gellar (who played Daphne) clearly still holds a special place for it in her heart (as do we!).
Here are some more fantastic throwbacks we're just so happy about:
Like this photo with Gina Gershon and MRS. BRADY:
This somewhat perplexing pic with Seth Green and Macaulay Culkin:
How could we forget about Ian Somerhalder and his hat?
A pre-Tom Cruise Katie Holmes:
One with Jessica Simpson:
And last, but certainly not least, this serious throwback of Gellar/Green's blossoming, forever friendship: