Sarah Michelle Gellar might return for the 'Cruel Intentions' TV show so we're having a lot of feelings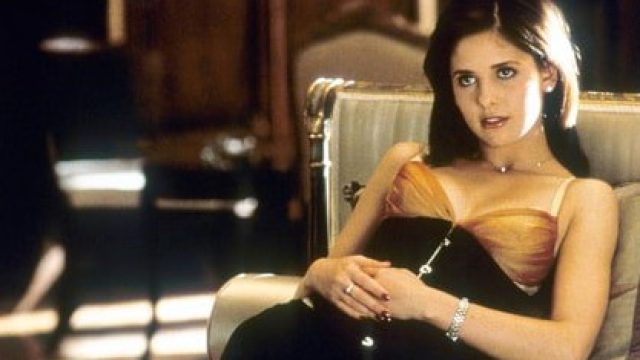 Cruel Intentions is on its way back into our lives, and not just via Netflix. Although FYI, the movie is available for streaming. NBC is turning the movie into a TV series. Because network executives clearly know what's good for our '90s hearts.
The film's original director and writer Roger Kumble is set to direct the pilot. But what are the chances Sarah Michelle Gellar will reprise her role as Kathryn Merteuil, manipulator extraordinaire? Apparently, not bad at all. According to Deadline, Gellar is currently reading through the script. After all the journal drama that went down at (spoiler alert) Sebastian's funeral, we can't wait to see what the TV show has in store for us.
The reboot will center around Bash Casey, the 16-year-old son of  Sebastian (originally played by Ryan Phillippe). Nothing was ever said or implied about Annette (Reese Witherspoon) being pregnant at the end of the film as she drove away with the journal by her side, but apparently she was. And we're happy about her surprise baby, because now we have Bash!
When Bash finds his dad's journal, he learns of his family's legacy he had no idea existed. Of course he needs answers, so he leaves his small-town Kansas upbringing for a scholarship at the prestigious Brighton Preparatory Academy in San Francisco, and quickly finds himself in a world of money, sex, power and corruption.
As far as Gellar goes, nothing has been confirmed other than she's reading through the script and considering joining the project. But in our minds, she's already committed and the show will be exactly what we've dreamed about for 17 years.
No pressure Sarah Michelle Gellar, but please say yes!