Sarah Michelle Gellar wished Michelle Trachtenberg happy birthday with a "Buffy" joke and we can't stop laughing
We love it when actors are able to poke fun and make jokes about the TV shows that they've been in. Not only is it fun for fans, it shows that those moments in their careers were more than just jobs. This is even more amazing when the show is so beloved as something like Buffy the Vampire Slayer.
That's why we were FREAKING OUT when we saw Sarah Michelle Gellar's happy birthday Instagram to Michelle Trachtenberg.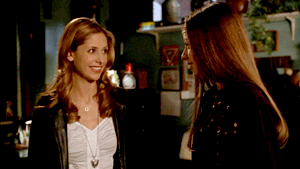 Yesterday was Michelle Trachtengberg's 31st birthday, and to celebrate Sarah Michelle Gellar decided to offer up the best Buffy pun ever.
Now, you might remember that in the much loved series that Michelle played Dawn, who was Buffy's sister. Dawn wasn't just an average sister, however. No, she was, in fact, actually The Key, a means to access other dimensions who was placed in the care of Buffy because she was the slayer. Things got complicated because Dawn was still a real human being who had real memories, real emotions, and a real body.
Despite this, and some other scary stuff, Dawn became a fully fledged member of the Scooby Gang.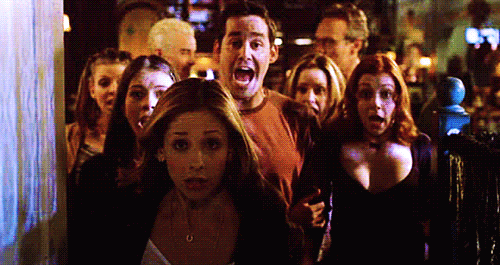 That's why when we saw Sarah Michelle Gellar's Insta post we were laughing SO hard.
"#happybirthday @michelletrachtenberg It's obvious to all of us, that you have found the 'key' to not ageing (lol see what I did there??) Btw why did we wear so much more makeup when we were younger?? Just asking," she wrote
OMG! Okay, we know this is SUCH a dad joke but we can't help ourselves. It's so naff that it's actually amazing. We do love a good pun. 
What's more, Michelle Trachtenberg also shared her own hilarious birthday Instagram posts, including one of the world's oldest cat, who celebrated the same birthday as her.
https://www.instagram.com/p/BLaVKjBjTuc
Do you know what, all this #throwback nostalgia is making us want to re-watch Buffy all over again…