These old photos of Sarah Michelle Gellar and Freddie Prinze Jr. look like they belong in a '90s movie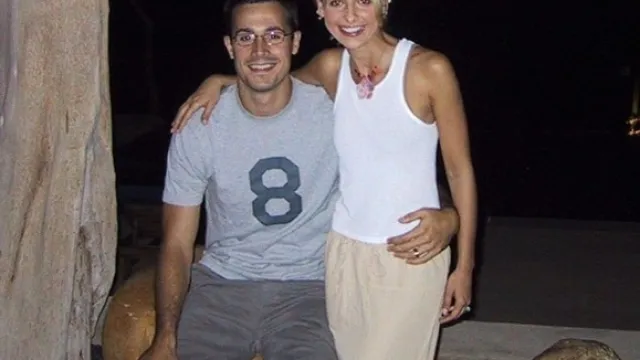 Sarah Michelle Gellar and Freddie Prinze Jr. have been happily married since 2002. They share two adorable kids, Charlotte and Rocky. And they constantly post sweet, gushy photos of each other on social media. So basically, they're perfect and it's impossible not to love them.
The couple met on the set of the 1997 movie I Know What You Did Last Summer,and the throwback photos Gellar has been posting on Instagram lately are transporting us directly back to that time. (But not specifically the time when a group of friends accidentally kill someone, throw his body in a lake, and then start receiving death threats from a crazed killer the following year.)
Gellar and Prinze's throwback photos instead remind us of a romantic '90s movie where the couple is too adorable for words. Gellar is taking on the #loveyourspousechallenge, where the challenge is to post one photo a day for seven days of your spouse.
And she's nailing it.
"So I keep hearing about the #loveyourspousechallenge - spread love (and the joys of marriage) by posting seven days worth of happy pictures," she captioned the first photo of the challenge. "I realize how much sadness and tragedy fills our lives these days, and I love the idea of filling up news feeds, and timelines etc with positive stories and messages of love, so I have decided to accept the challenge and for the next seven days I will post a pic a day. Now I know I am supposed to challenge two people, but instead I #challenge all of you. Share your pics of ❤️ (although @theshando and @kurtiswarienko this one is perfect for you two)."
"Ok day two of the #loveyourspousechallenge, so here's a pic of marriage day two."
"Day 3 #loveyourspousechallenge. My #dirty30 (party planned entirely by @realfreddieprinze)."
"Day 4 #loveyourspousechallenge Our first #holiday together. (And our first holiday vacation together)."
This is one movie we'd pay to see.