Sarah Michelle Gellar just posted the sweetest "Buffy" throwback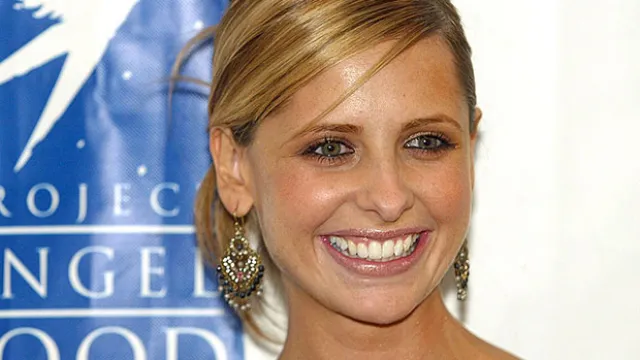 Trust Sarah Michelle Gellar to whip out the '90s nostalgia when we least expect it. The actress, who starred in Buffy the Vampire Slayer from 1996 to 2003, took to Instagram yesterday to wish her former costar David Boreanaz, who played Angel in the show and now stars in Bones, a happy birthday. And she took us all on a trip down memory lane in the process.
"When you hear it's someone's birthday, and you realize how long you have known them," the 39-year-old actress wrote alongside three pictures of the two characters on set.
"Immortality looks good on you," she added.
She was only returning the sentiment, as David tweeted birthday wishes for Sarah last year: false
The two have always had a strong bond that began when they started filming Buffy. Back in 2014, Sarah told Parade.com:
All this love has got us aching for a Buffy reunion and it's clear Buffy hasn't left her heart either. No matter what happens, next year's birthday promises even more adorable pics!