Sarah Michelle Gellar re-wore Buffy's prom look, and we're getting emotional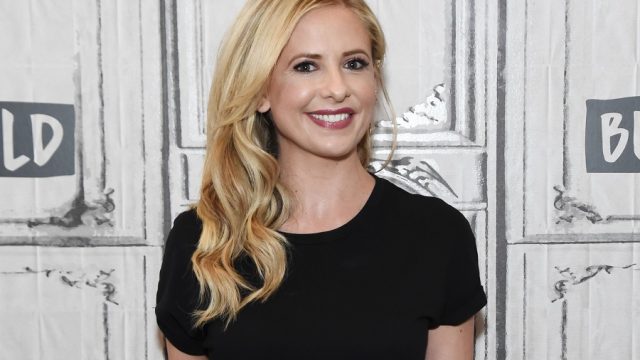 As we remain in quarantine due to the coronavirus (COVID-19) pandemic, Sarah Michelle Gellar just took throwback Thursday to a new level. She took us way, way back to 1997 by putting on Buffy's prom dress from Buffy the Vampire Slayer and posing for Instagram, and we are so emotional over this.
Between dyeing her hair a fun new color and surviving the challenges of remote learning with her three children, Gellar found a time to dig into her closet and warm our '90s hearts. The prom dress in question is one of her character Buffy's most iconic looks. She wore it in Buffy the Vampire Slayer Season 1 finale, "Prophecy Girl." Yes, that episode—no spoilers!
Gellar shared photos of her Buffy fashion show on Instagram and her Stories, captioning the shots, "All dressed up and nowhere to go. 'I say we party' #safeathome #prophecygirl."
Somehow, the dress is still perfect 23 years later, and Gellar looks just as badass in it now as she did back then. (Seriously, how many prom dresses actually hold up all those years later!?) Though there's no '90s prom updo in sight, her new rosé pink hair looks even cooler when dressed up with a black hair bow.
Gellar even shared a throwback photo of herself from the episode, hitting us right in our nostalgic feels.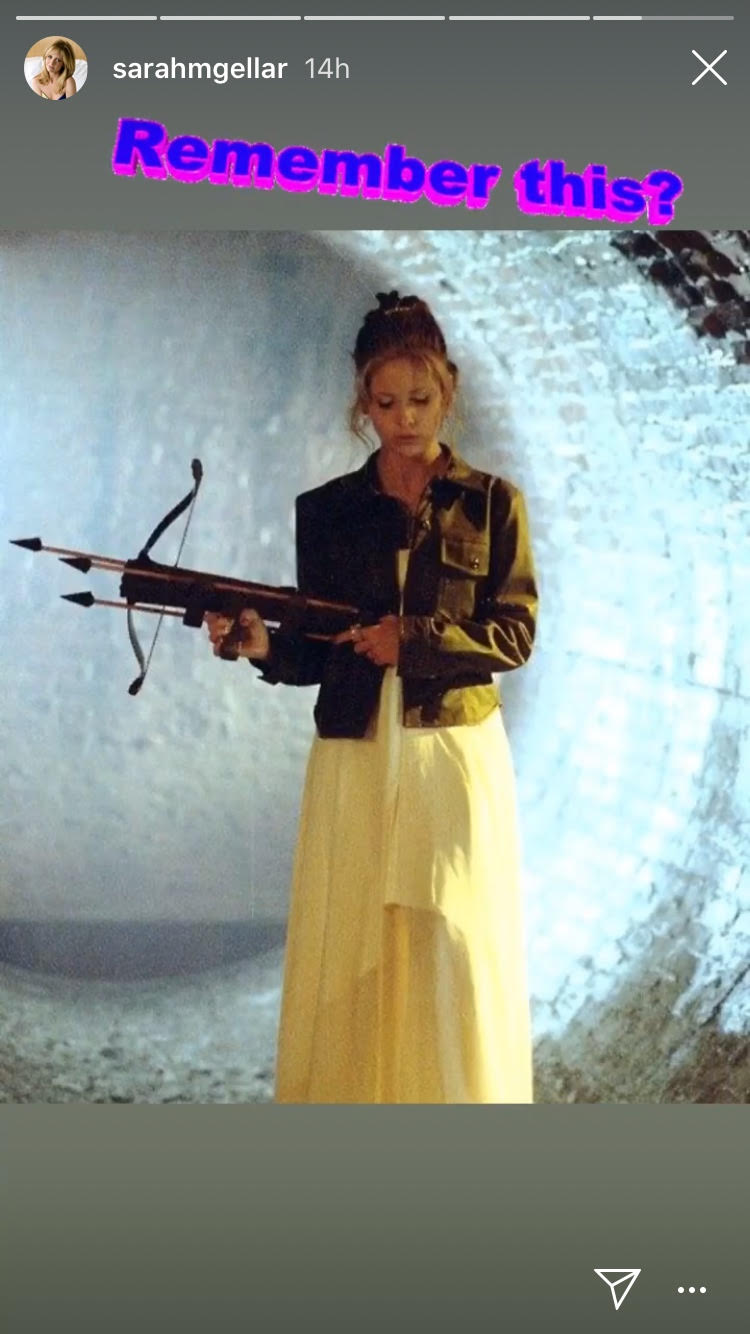 Back in 1997, Buffy wore the cream-colored gown with a leather jacket as she faced off against the Big Bad, the Master. The episode was intended to potentially serve as a series finale if the show wasn't picked up for Season 2, with Buffy delivering one of her most memorable lines after her epic battle with the vampire: "I may be dead, but I'm still pretty," she told him.
This year's high school students are missing their own prom experiences, making this tribute all the sweeter. We think it's high time to get into a Buffy re-watch while trying on our own prom dresses from the past. But thankfully, we won't have to slay any demons in our formalwear as Buffy did.