Sarah Michelle Gellar and her daughter went ice skating with Michelle Kwan, and our '90s hearts can't take it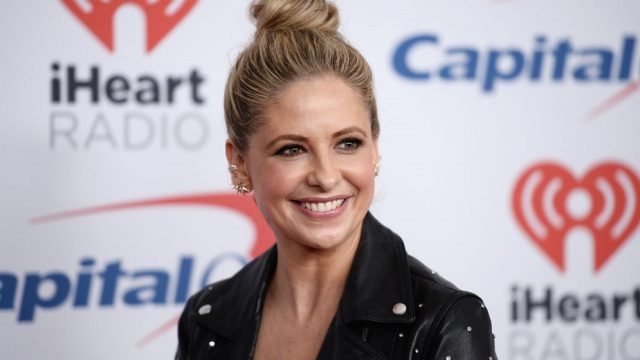 If you grew up in the '90s, you probably watched a lot of figure skating — it was a big deal back then. So when we heard that Sarah Michelle Gellar ice skated with Michelle Kwan, it was kind of like hearing our ultimate dream come true. Gellar, who starred in Buffy the Vampire Slayer, was yet another '90s icon — and we never thought the two would cross paths.
Gellar took to the ice for a pretty noble reason — her daughter, Charlotte Prinze, wanted to learn how to ice skate. So might as well call in the best, right?
In case you forgot, Kwan is a two-time Olympic medalist who dominated the figure skating scene in the '90s and early 2000's. Kwan began skating when she was only five, and — with a lot of hard work — became one of the top athletes in the sport. If there's one person you'd want to get ice skating lessons from, it's Michelle Kwan.
Gellar was so taken by the experience that she posted a few pictures through Instagram Stories of her popping on some skates, and hanging with buddy Elsa Collins, who reportedly also brought her daughter along. Gellar also put a few photos on her feed, which indicate that Gellar's "Epic Day" took place at East West Ice Palace.
"When your daughters want to learn to ice skate ⛸ (I mean really learn) who is better (or more qualified ) then the most decorated American skater in history - @michellewkwan," the actress wrote. "Thank you Michelle for a day, none of us will forget (no seriously my sore body won't let me) She even taught the adults a few tricks!!!"
In the photos, it looks like Gellar is having a blast. And it's pretty cool to see Kwan showcase her techniques.
Next year, getting personalized skating lessons with Michelle Kwan might be on everyone's Christmas list.