Sarah Jessica Parker shot down THOSE "SATC" feud rumors AND made this point about sexism at the same time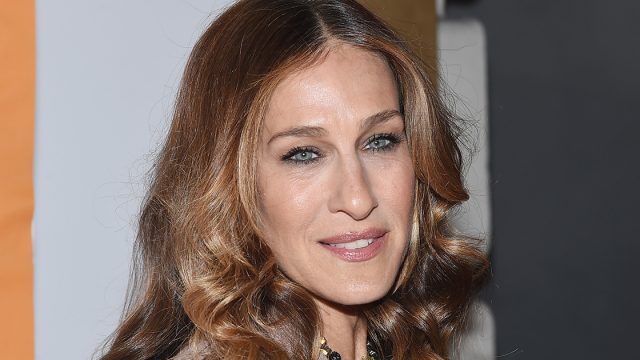 It's a shame that still in 2016 women can't exist together without people wanting to pit them against each other. We've seen it most recently with Jennifer Aniston being dragged back into the Brangelina split, but it's a tradition that's been going on for years. And one woman who knows it better than most is Sarah Jessica Parker.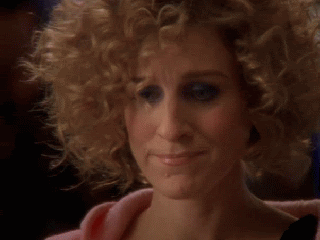 Parker, you may know, worked on a rather popular show called Sex and the City, which was about the enduring friendship between four women in their thirties living in New York City. The TV show, which ran for six seasons and finished in 2004 on HBO, spawned two successful films, and won over a league of devoted fans, who still turn to Carrie, Miranda, Samantha, and Charlotte for comfort and advice.
Of course, you can't have four successful women working together without people speculating that the cast members were "feuding."
In the case of SATC it was rumored that Sarah Jessica Parker, who played Carrie Bradshaw, and Kim Catrall, who played PR guru and sex goddess Samantha Jones, were at odds with each other.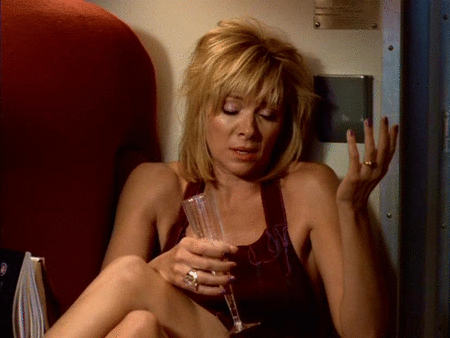 Well, now Sarah Jessica Parker has decided to put those rumors to bed once and for all.
In an interview with Time to promote her new HBO show Divorce, SJP said that found the whole thing "heartbreaking."
"It was always so heartbreaking to me that there was this narrative about Kim [Cattrall] and myself because it just didn't reflect anything that happened on that set," she said. "It was so strange to me and upsetting. I posted something on Kim's birthday and people were like "Oh my God, I didn't know you liked her! What? We were all at liberty to walk away at any time!"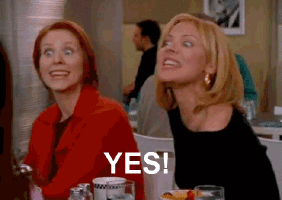 Continuing, Sarah went on to say that they didn't speculate that the cast of The Sopranos, another popular HBO drama which aired at the same time, were at each other's throats.
"[N]obody asked those questions of shows with men," she said. "Isn't that interesting?"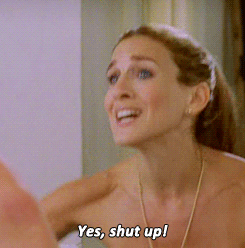 Tbh, this is SUCH a good point. No one ever speculates that the cast of, say, The Big Bang Theory, which has predominantly male leads, all hate each other. Neither do they for the likes of Game of Thrones, or The Walking Dead.
SJP also proved that she's a total pro when it comes to talking about Sex and the City
Answering a question about whether she gets annoyed about the constant speculation regarding a potential reunion, the veteran actress and style icon had this to say:
"I would be a fool to feel burdened by that, or frustrated or resentful. I wouldn't be sitting here talking to you about Divorce if it weren't for Sex and the City. The last movie came out in 2010. It was 13 years of my life, give or take—how better to have spent a career? And now it's time for me to do something else."
With one fell swoop, SJP not only acknowledged that she owes a lot of SATC, but also shut down any rumors about a potential film in a graceful and non-confrontational way.
Speaking about why she decided to return to TV for her latest show Divorce, the actress said that she liked the routine of it.
"I love the limitations, I love its urgency. I love how disciplined and focused you need to be. I love that I can live a whole life on television," she said. "Playing Carrie Bradshaw, I spent more time, sometimes, being her and living her life than I was my own. That's an enormously particular, rare, singular experience to have as a human being, that film cannot offer."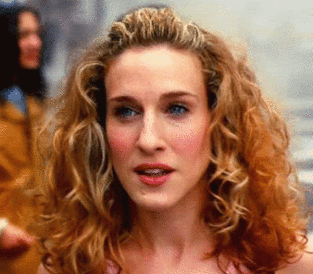 You can read the whole interview with SJP here. Divorce begins on HBO on October 9th.