Sarah Jessica Parker's new wedding dress collection is for the no-frills, minimal-chic bride — aka Miranda meets Charlotte
And on the seventh day, the clouds parted, the goddesses looked down and said, "Give them a minimal-chic and non-traditional wedding dress collection." The SJP by Sarah Jessica Parker Bridal collection is for every woman who's ever wondered, "What about a wedding gown but less wedding-y?"
This is Sarah Jessica Parker's first foray into wedding dress design, and she knocked it out of the park. The internet has called her designs Carrie Bradshaw-inspired, and we definitely see the resemblance to Carrie's iconic pink tutu from the Sex and the City opening credit sequence, but these bridal looks are also very sleek, chic, and minimal with ultra-clean lines and very few embellishments. So more Miranda or Charlotte.
The collection is available exclusively on Gilt, and prices range from $295 to $2,395. The collection has everything you can't find at a more traditional bridal shop — like millennial pink dresses, wedding jumpsuits, and some tea-length styles. There are even black wedding dresses that mimic Parker's own non-traditional black wedding gown. The collection also includes bridal shoes.
While this is a bridal collection, SJP says the looks are multi-functional.
"This apparel and footwear collection celebrates the non-traditional bride," Parker states on the collection's website. "[It] can be worn down the aisle and way beyond. It's for all of life's celebrations."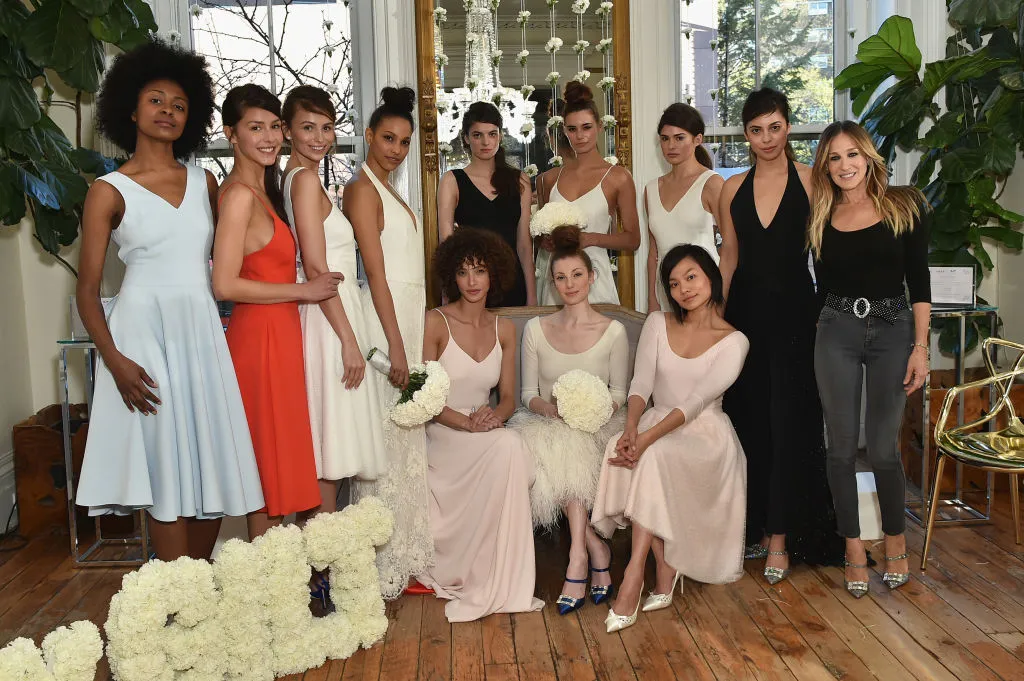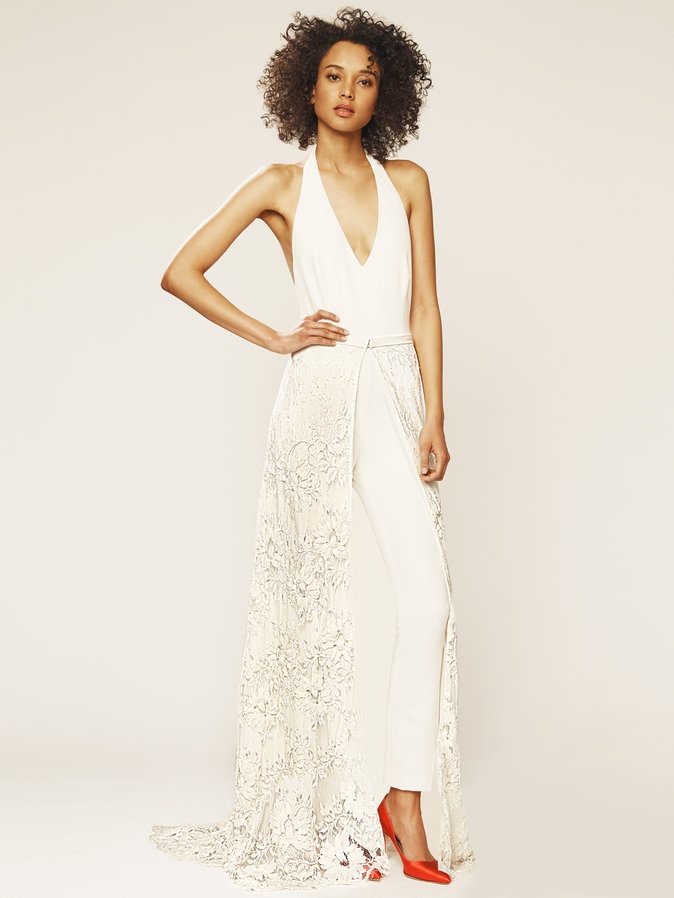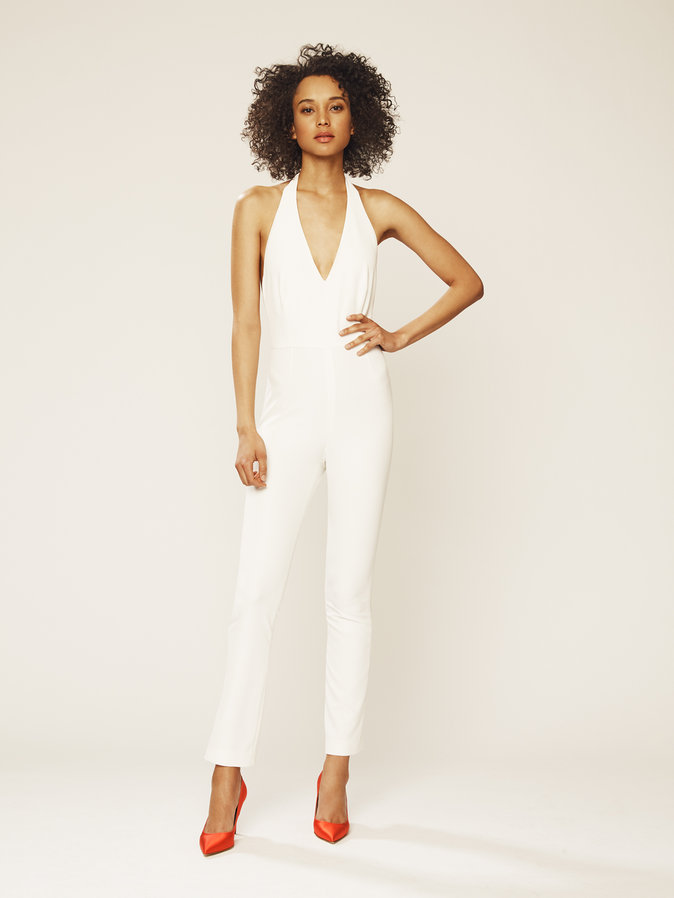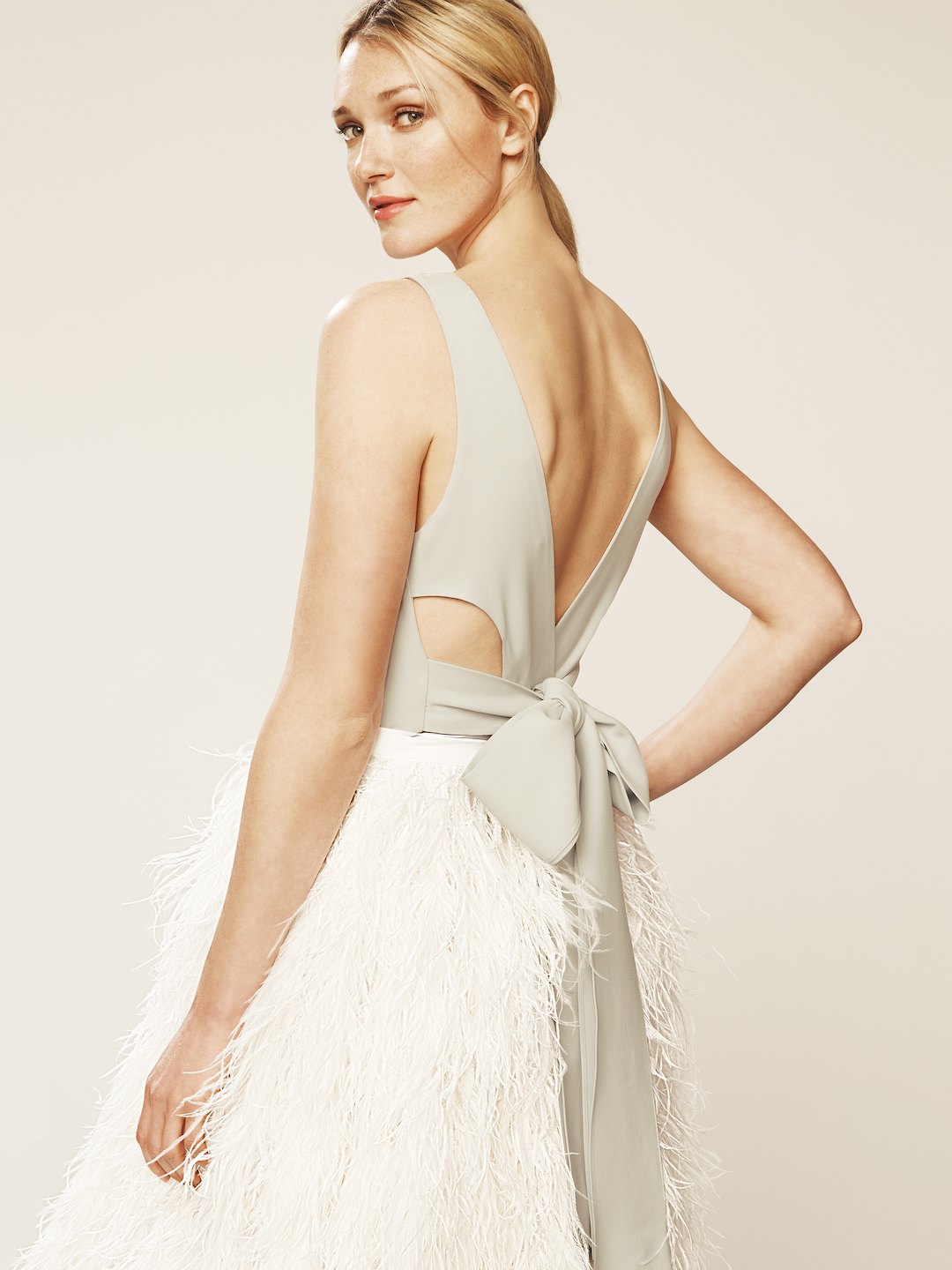 Fun fact: That last image is a bodysuit worn under a feather skirt.
We are also seriously feeling these bridesmaids looks. Attention, everyone: we will never complain if you force us into one of these.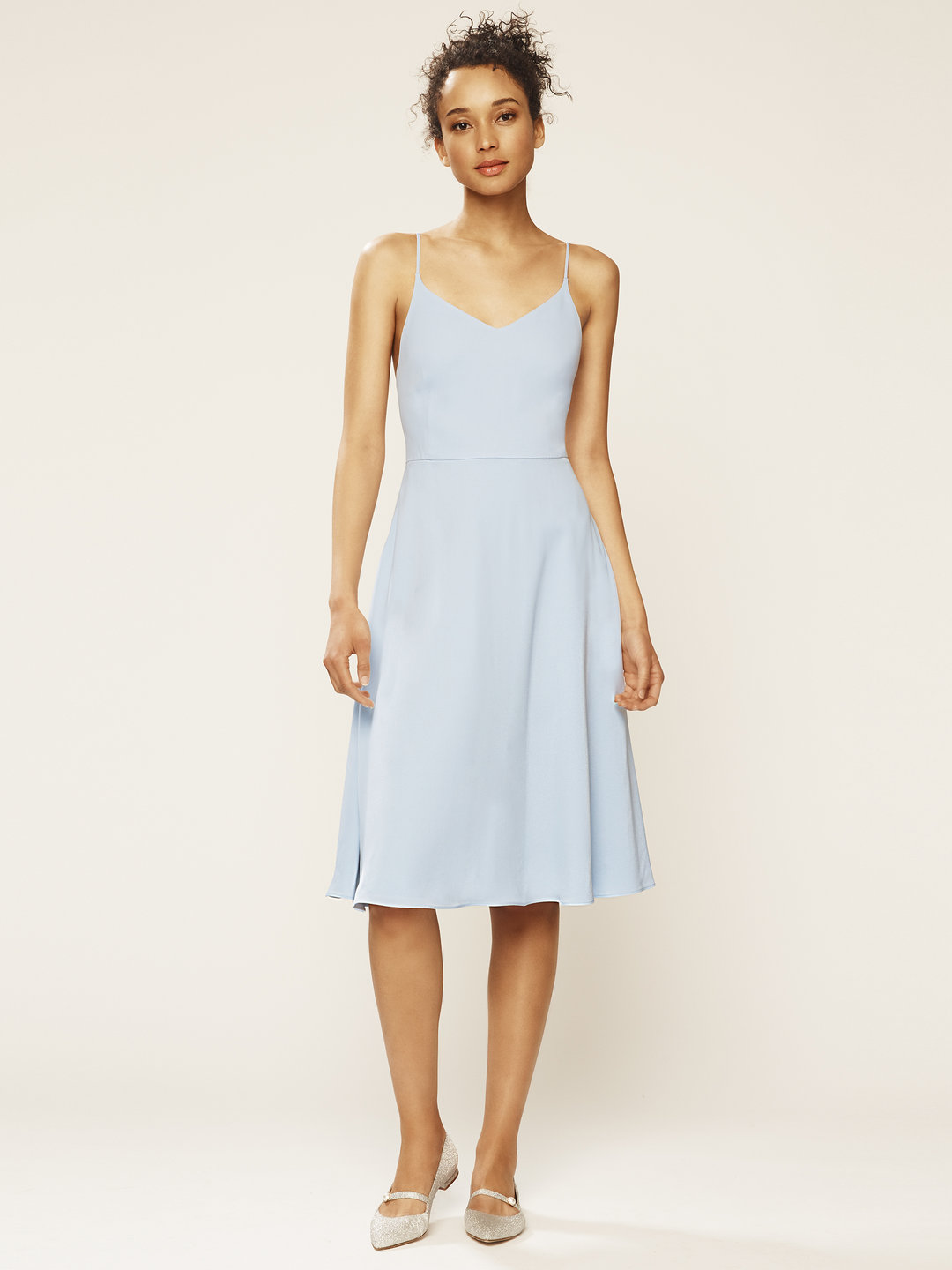 So, uh, we'll take one of everything, please.