Sarah Jessica Parker made a rare red carpet appearance with her twin daughters, and their dresses are a literal manifestation of spring
Looks like someone's out on the town with a new crew: On May 4th, Sarah Jessica Parker hit the red carpet with two fabulous dates — her 8-year-old twin daughters Tabitha and Marion. Parker, who also has a 15-year old son named James Wilkie with husband Matthew Broderick, was all smiles while holding hands with the twins, who were both dressed in floral prints. It's a sweet moment, but we can't help but wonder where the time went. They were just born, right?
Not exactly. Parker and Broderick's girls were born through a surrogate back in June 2009. Given the names Marion Loretta Elwell Broderick and Tabitha Hodge Broderick, Parker and her husband made sure their middle names included family surnames in order to honor Parker's fam. And while they were psyched for twins, they definitely weren't expecting it.
"One really would have been thrilling and we would've felt incredibly lucky. And two was a comedy!" she said to Access Hollywood a month before their birth.
SJP and Broderick are notoriously private, so it's a rare treat to see Marion and Tabitha out and about. Here they are at the New York City Ballet 2018 Spring Gala.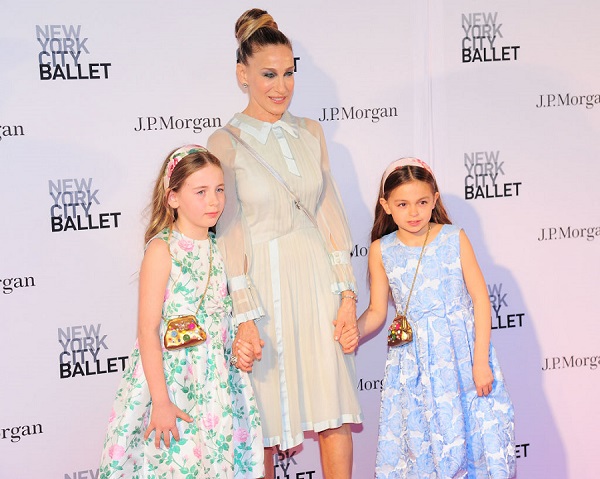 While the twins wore coordinating outfits (with matching adorable purses and Mary Janes), Parker opted for an ultra feminine high-collared dress, complete with matching heels and an elegant bun.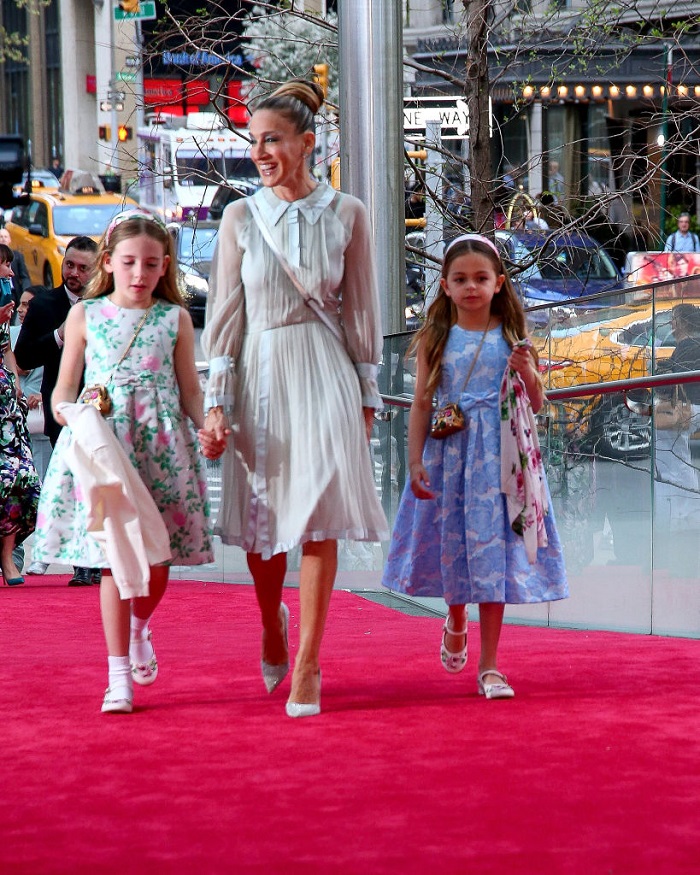 We hope the ladies enjoyed their day out, and we also sincerely hope to be getting more pics of the Parker-Broderick clan in the near future.