Sarah Jessica Parker wore a purple bejeweled gown — and had a mini 'Sex and the City' reunion!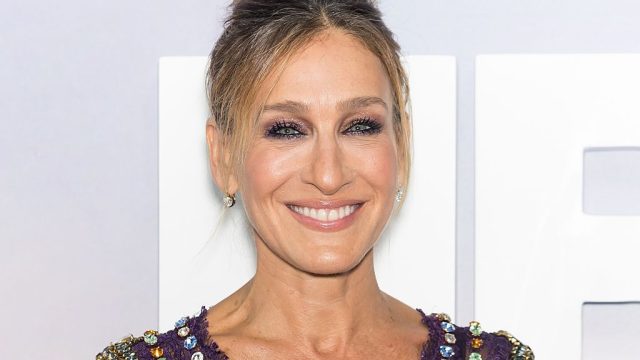 When it comes to celebrity closets we'd love to invade, we're not sure if we should start with Carrie Bradshaw or Sarah Jessica Parker. But seeing as how SJP wore this beautiful purple bejeweled gown to the Divorce premiere and slayed our entire lives by giving off major princess vibes, we're strongly leaning in her direction.
According to US Magazine, Parker lit up the red carpet in a purple lace Dolce & Gabbana midi dress accented with an array of gorgeous rhinestones. She accentuated the dreamy look with a fierce updo and a pair of bronze heels from her SJP Collection shoe line.
Needless to say, the overall look was stunning.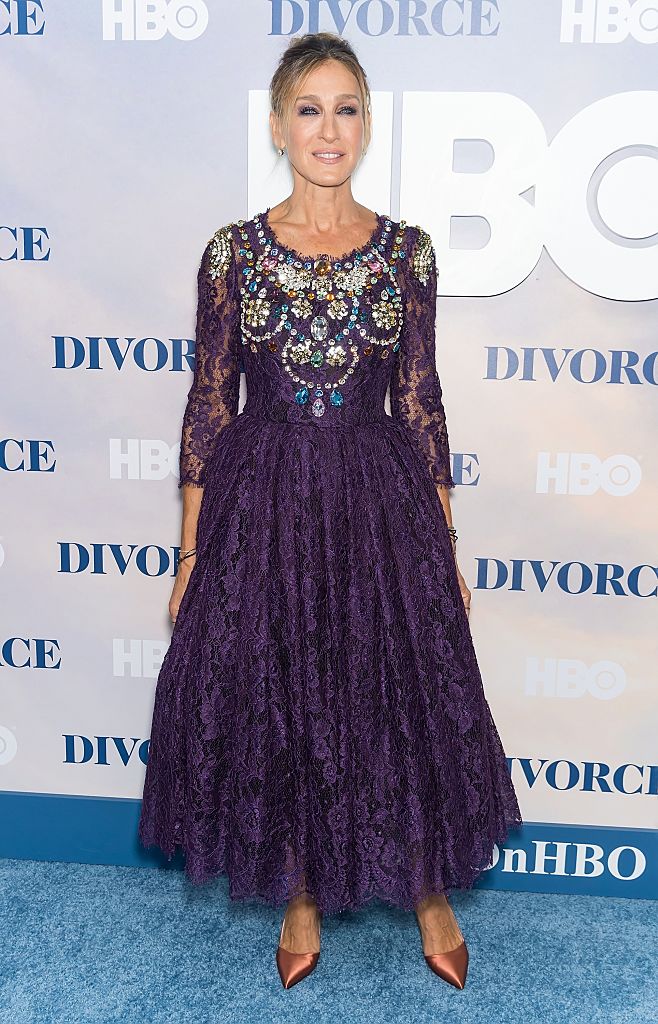 Here's a closer look at the jewelz: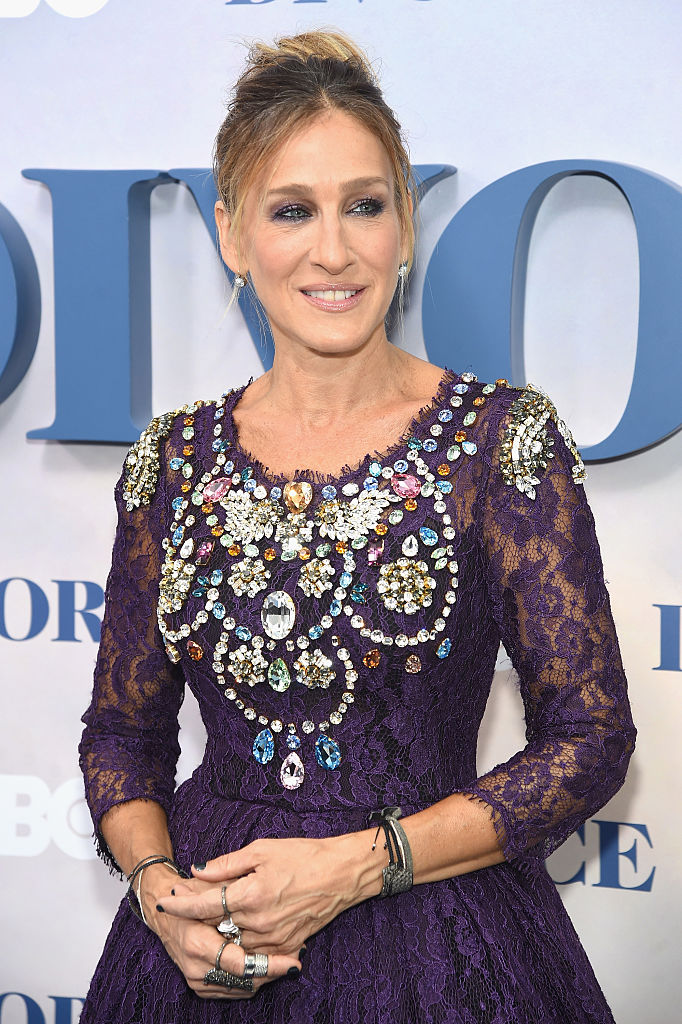 And a photo with her Sex and the City co-stars Cynthia Nixon and Mario Cantone that makes us downright giddy:
So, yeah…this dress is EVERYTHING as is the case for anything we see the fashionista actress wearing, which is why we had an immediate praise hands emoji reaction to hearing about Parker's line of little black dresses that will soon wreak havoc on a bank account near you. Or us. Probably both.
C'mon, like when someone who's dressed like this tries to sell you clothing, how can you not just hurl your entire wallet at her?