Sarah Jessica Parker's kids are mini fashionistas and no one is surprised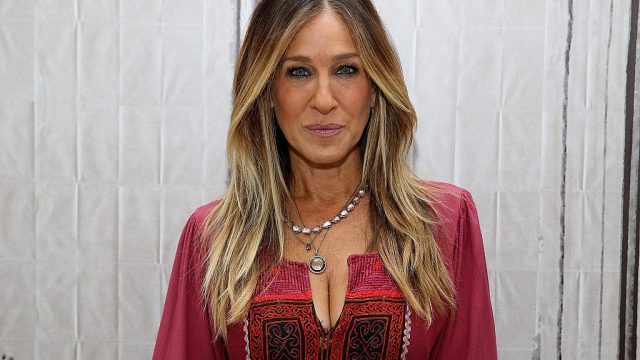 Divorce star Sarah Jessica Parker has a serious rep as a fashion maven both on- and offscreen. Whether she's portraying style icon Carrie Bradshaw on the classic show Sex and the City or designing an incredible line of shoes in real life, Parker always brings it in the fashion department!
That's why we were totally not surprised when we learned that her kids were super into fashion too!
During a recent interview on Entertainment Tonight, Parker revealed that one of her twin daughters is already planning on running her company some day!
In the interview, Parker confided:
"Apparently one of my daughters is plotting to take over. She has designs, so to speak, on running as she says 'Mama's company.'
Which, if you know any 7-year-olds, honestly sounds about right.
In the ET interview, she even goes on to reveal that all of her kids chime in on her outfits!
"If I walk on the stairs or they seem me getting dressed, they have opinions on what I'm wearing. They don't offer up design ideas yet, but I'm sure that's moments away from happening.
Again, we are totally not surprised. We definitely assumed that if the woman who brought Carrie Bradshaw to life had kids, they would have serious opinions on her shoes and outfits. That's also just parenthood. If celebrity interviews teach us anything, it's that your children will always have thoughts on what you're up to. Even if you're famous and successful, kids will always have something to say!
We just hope that Parker and husband Matthew Broderick's 7-year-old twins Tabitha and Marion, and their older brother James Wilke (age 14), start their own fashion company someday because we would love to see that!
Parker also took some time to promote a new addition to her SJP fashion line – little black dresses! They look incredibly cute, and we bet her children approve!