Sarah Jessica Parker just broke down Carrie's iconic outfits and now we feel like binge-watching "Sex and the City"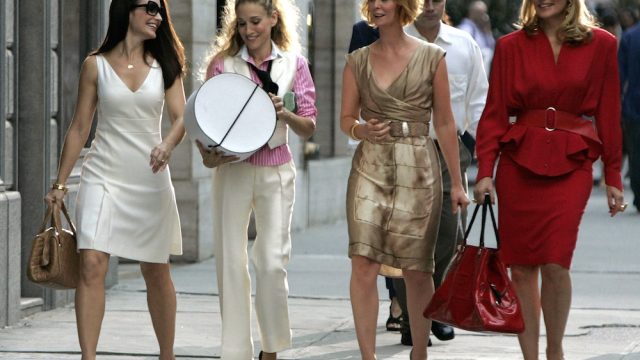 Finally, patient and long-suffering Sex and the City fans can sneak a peek behind the process of styling Carrie's wardrobe once and for all. In a recent People interview Sarah Jessica Parker broke down Carrie's wardrobe and what spurred the decisions behind her most iconic outfits. When asked by the People host Jess Cagle about Carrie's famous tutu in the opening credits, Parker shared that picking the outfit was a joint process between her and her stylist Patricia Field:
"We talked a lot about what this should be — thrilled that was the decision we made. I would never wear it myself personally, but it's spot on."
Of course, Parker pulls off the pink tank top and white tulle skirt with ease if if she ever changes her mind about wearing it personally.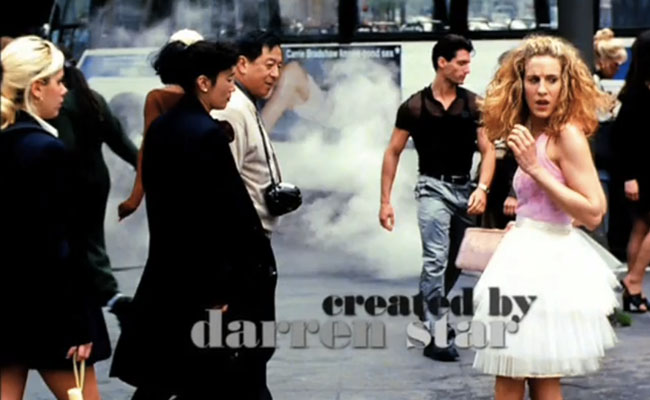 Parker also dished details on her legendary oversized flower dress in the first Sex and the City movie, and shared that their priority was that the flower really pop!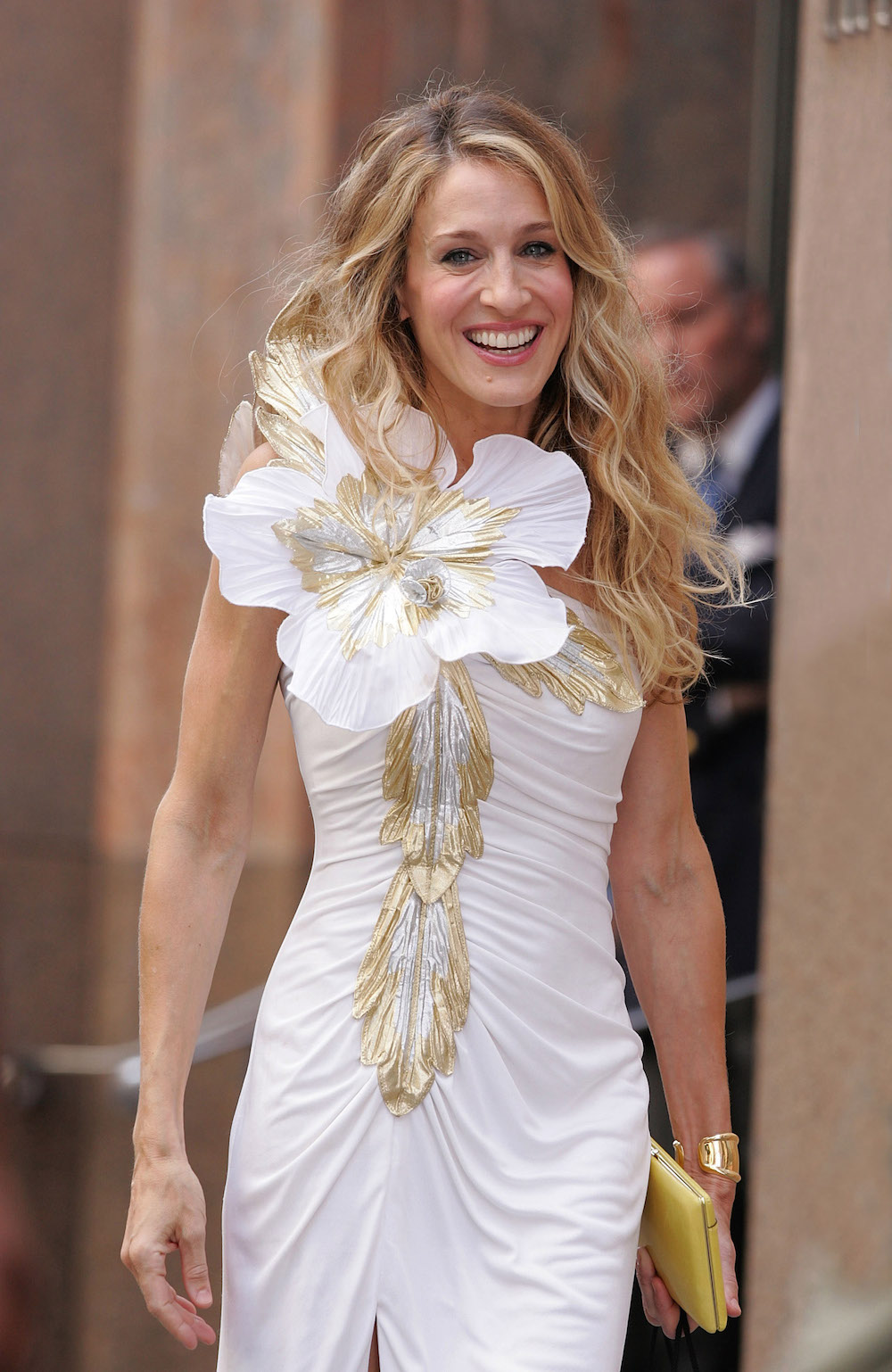 During the interview Parker also laughed about how difficult it was to wear certain outfits while secretly pregnant.
"The skirt kept blowing up. I was so afraid when my skirt blew up that you would see — no one knew at work, and there was paparazzi everywhere.
According to Parker, they had to BEG to get the Galliano print dress for the second Sex and the City movie.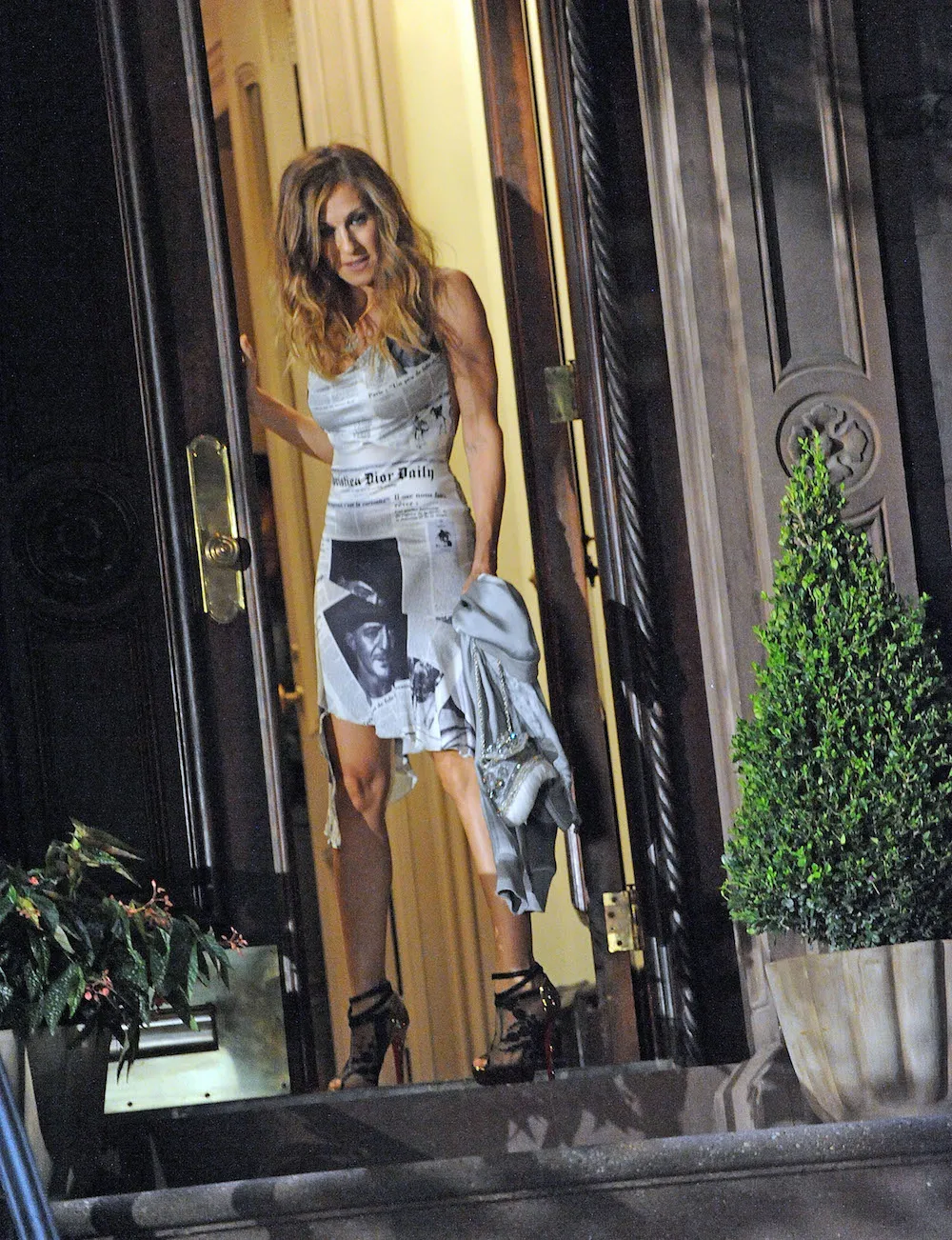 You can watch the full interview on People, for more dirt on Carrie's wardrobe! In the meantime, we're feeling ready to revisit all the seasons of SATC.