Praise be to Carrie Bradshaw: Sarah Jessica Parker is designing a line of LBDs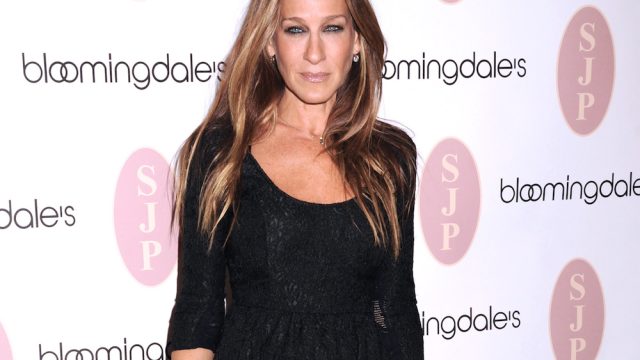 If you've ever found yourself scouring your closet before a date while desperately wishing there was a spot where you could stock up on sexy little black dresses for your seduction rituals, you're now in luck, because Sarah Jessica Parker is releasing a Little Black Dress collection! Now you can channel the night looks of Carrie Bradshaw while embarking on your next Tinder date or hitting up the local bar for happy hour with the girls. On Tuesday, Parker announced the SJP LBD collection will be sold exclusively at Bloomingdale's and features dresses exclusively made in the US!
Parker's Instagram teaser revealed that the line will be available in October, so now we know to keep our eyes peeled!
She hasn't shown us the lineup of designs, but we can take cues from the cut of her LBD in the Instagram post!
Naturally, it's exciting to imagine the variety of Little Black Dress possibilities cooking up in Parker's brain. Will she stick to cuts that include a flowing skirt, or will she tread down the path of skin-tight LBDs?!
Of course, the most common and pertinent question among Sex and the City fans is what types of LBDs would Carrie Bradshaw design?!
false