Sarah Jessica Parker's fringe dress might be her most Carrie Bradshaw look yet
Any fan of Sex and the City will know Carrie Bradshaw's style. Both eccentric and chic as hell, Carrie managed to wear outfit after outfit that shouldn't work, but somehow did. Whether she was in a tutu and tee or her beloved Manolo Blahnik heels, Carrie's style was always truthful to who she was as a person.
Although we know that Sarah Jessica Parker isn't responsible for Carrie's killer looks — that's all costume designer Patricia Field — we can't deny how much we love it when SJP wears something so totally Carrie. In this case, the pièce de résistance is a blue off-the-shoulder Monse dress that looks like Carrie's take on Morticia Addams' classic gown.
In true Carrie fashion, SJP wore this to the ballet.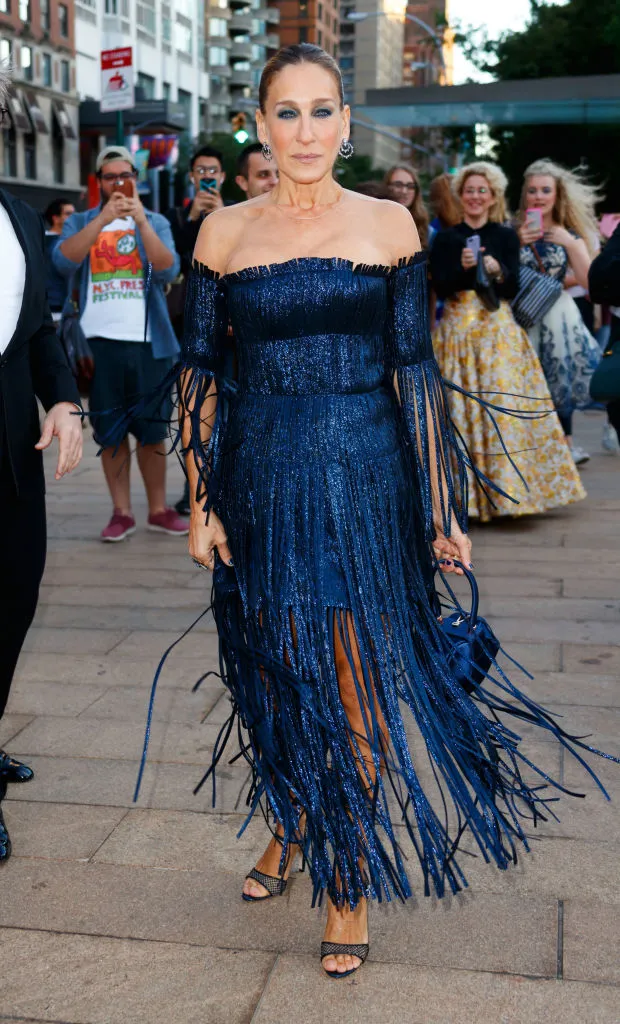 This dress has a little of it all: a killer silhouette, some glamorous details, unexpected texture, and just the right amount of sex appeal. All in all? It may be Sarah's most Carrie-inspired look ever.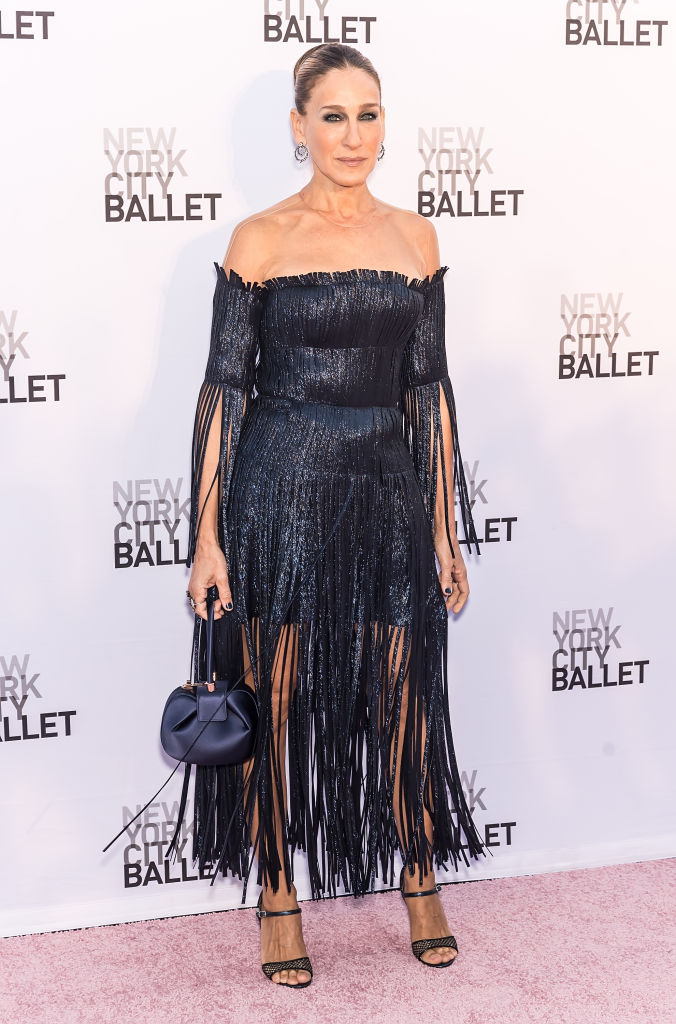 The mini dress features a metallic finish and plenty of fringe that falls down the hem of the dress.
The rest of SJP's look was just as glamorous as her dress. With her hair pulled back in a slick high bun and her eyes perfectly smoky for extra sultry vibes, Sarah's makeup is vampy elegance done effortlessly. Paired with simple silver earrings, a round satin bag, and black strappy sandals, this is an ensemble that would make Carrie Bradshaw proud.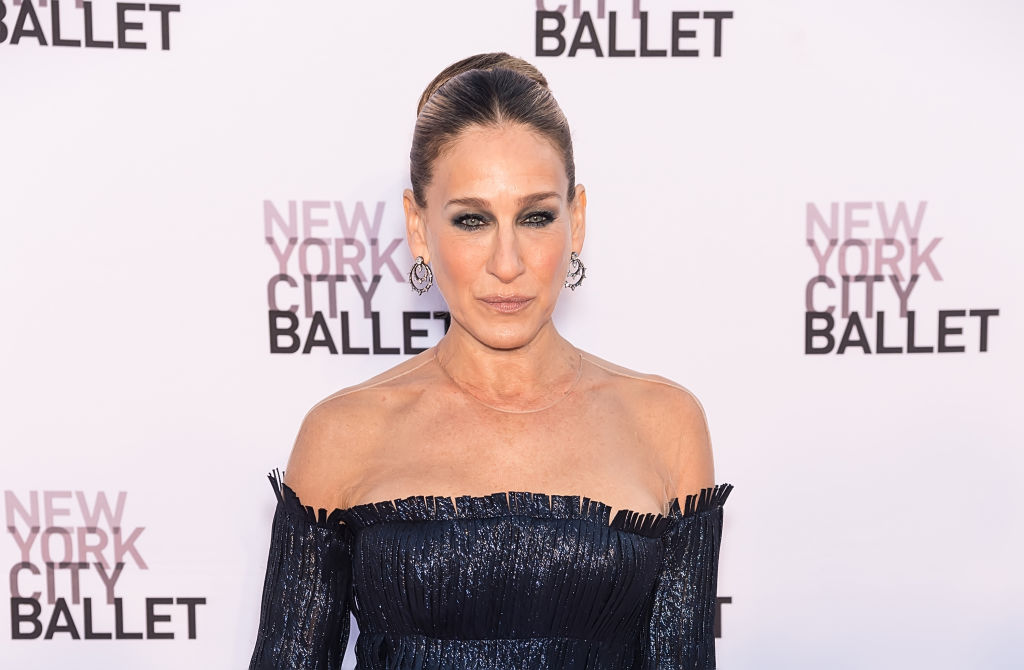 Next time we want to rock a few statements at once, we'll think of this look. Then we'll think, "What would Carrie Bradshaw do?" and wear whatever the heck we want. We know we'd have Sarah Jessica Parker's blessing.