Sarah Jessica Parker FINALLY gave us an update about 'Sex and the City 3'
We've all heard the rumors of a possible third Sex and the City movie, but the lack of updates has had a lot of us on edge over the past few years. From the fashion to the friendship to the sex advice, SATC has made a huge impact on many of our lives. The same is true for a fan who was lucky enough to ask Sarah Jessica Parker the burning question that we've all been waiting for her to answer.
During a recent appearance on Bravo's Watch What Happens Live, SJP finally let us know what we can expect from the cult classic. And just like our friends at Brit+Co stated, her response isn't exactly what we wanted to hear.
https://www.youtube.com/watch?v=kXiUwqWV-Ts?start=68&feature=oembed
In the short interview clip, SJP tells fans that while there has been some chatter about possibly creating a third film, no concrete plans have been made just yet. SATC3 is being kept in a "warming drawer," along with all of her other film and TV ideas.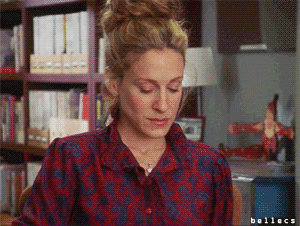 We appreciate the update, but we can't lie about feeling a little disappointed that the film won't be heading to production anytime soon. In the meantime, we'll continue to get our SATC fix from the TV series and movies.