Sarah Jessica Parker reveals what was in the fake cocktails on "Sex and the City"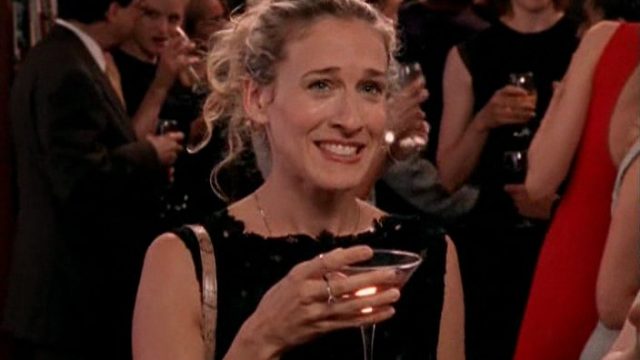 Sex and the City defined what single life could be like for young women. The dating, the shopping, the close friendships, the drinks—it almost seemed to good to be true. Well, unfortunately, it kind of was: the actresses weren't drinking real alcohol on set. Sarah Jessica Parker, who played the iconic Carrie Bradshaw, chatted with Cosmopolitan UK and answered all their SATC questions, including what was in those pink, fruity cocktails the ladies made seem so delicious.
"The Cosmopolitans were made of water and food coloring or watered down cranberry juice," Sarah admits. "Ginger ale was a substitute for Champagne and red wine was always just grape juice." We guess this makes sense; it's probably hard to remember lines after one or two real cocktails.
The brunch food on the Sex and the City set, however, was totally real. "I always ate the food," Sarah Jessica continued. "I don't like food to sit in front of an actor and for it to not be eaten. It's silly. Cynthia Nixon (Miranda) and I always ate everything and it didn't matter if it was cold because it was our job. We didn't need fancy food, we ate whatever could be made quickly – you don't want to be ordering caviar!"
Even if things weren't as fancy as they seemed, hanging out with Sarah Jessica drinking ginger ale and eating brunch sounds just as perfect. We're sure she saved the real Cosmos for later.