Sarah Jessica Parker just announced Book Club Central's first book, and you're gonna wanna read along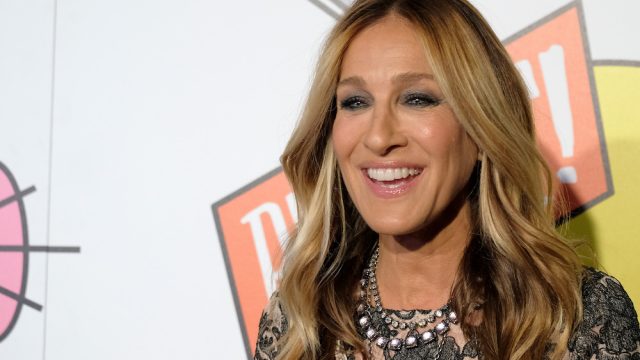 With her starring roles on Sex and the City and HBO's Divorce, we think of Sarah Jessica Parker as the ultimate New York gal. But what you may not know about her is that Sarah Jessica Parker is also the ultimate book lover and avid supporter of libraries. In fact, she loves them so much she partnered with the American Library Association to launch Book Club Central, a brand-spanking new online platform of awesome reading recommendations. What's more, Parker just announced her first book club book — and it's one you'll definitely want to be reading right along with her.
The novel, No One Is Coming to Save Us, marks the debut of the award-winning writer and associate professor of English at Lehigh University, Stephanie Powell Watts. According to its publisher HarperCollins, the novel has echoes of another moving American classic, The Great Gatsby. Set against the American South, the story revolves around an extended African American family and their conflicting and colliding ideas of the American Dream.
In a press release, Sarah Jessica Parker explained her reasons for selecting this beautiful novel.
"No One is Coming to Save Us marks the arrival of a wonderfully gifted new American writer. JJ, Ava, and Sylvia are easy characters to fall in love with, and Stephanie Powell Watts brings them to life with warmth and generosity. I can't wait to share their story, their search for fulfillment and attempts to better understand their past and shape their future, with readers everywhere, and I'm jealous of all who will open to page one for the first time."
She partnered with with Molly Stern, Publisher of Crown and Hogarth. They call the imprint, SJP for Hogarth (as you might expect). According to the company website, the mega-talented star plans to acquire and curate works of fiction that reflect her personal style. (And we do love her personal style!) She will also have a direct hand in the editorial and publishing process. SJP for Hogarth makes its debut in 2018!
Oh, and we weren't kidding about Sarah Jessica Parker's love for libraries.
She celebrated the beauty of the Jefferson Market Library with this Instagram post.
We know you won't be able to resist this dazzling debut. So do what Sarah Jessica Parker would do and visit your local library.