Sarah Hyland's peek-a-boo midriff cutout is the perfect dress detail for the 2017 Emmys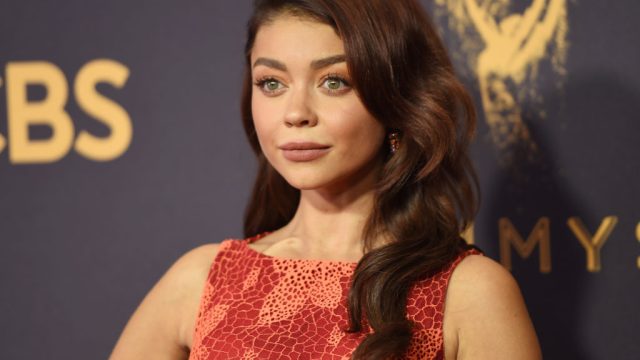 Sarah Hyland waltzed down the 2017 Emmys red carpet this afternoon in a red-hot dress that is perfect for the endless summer that Los Angeles seems to be having.
This red floral number by Zac Posen features a midriff cutout that is just the cutest amount of peek-a-boo skin to flash.
We also see this dress working wonders at a beach wedding that calls for "creative black tie."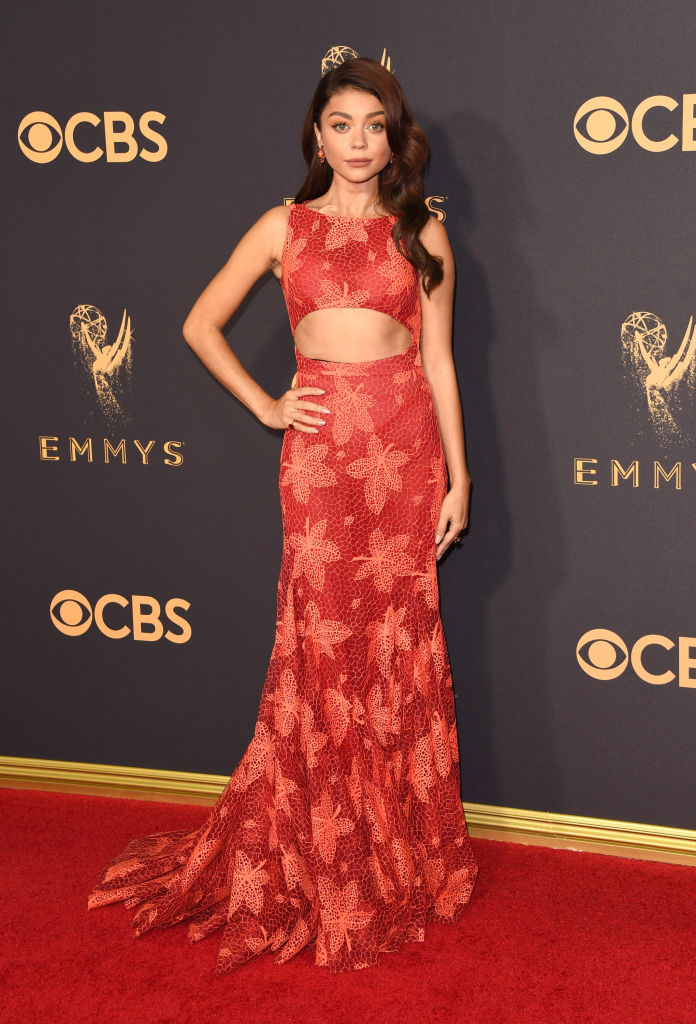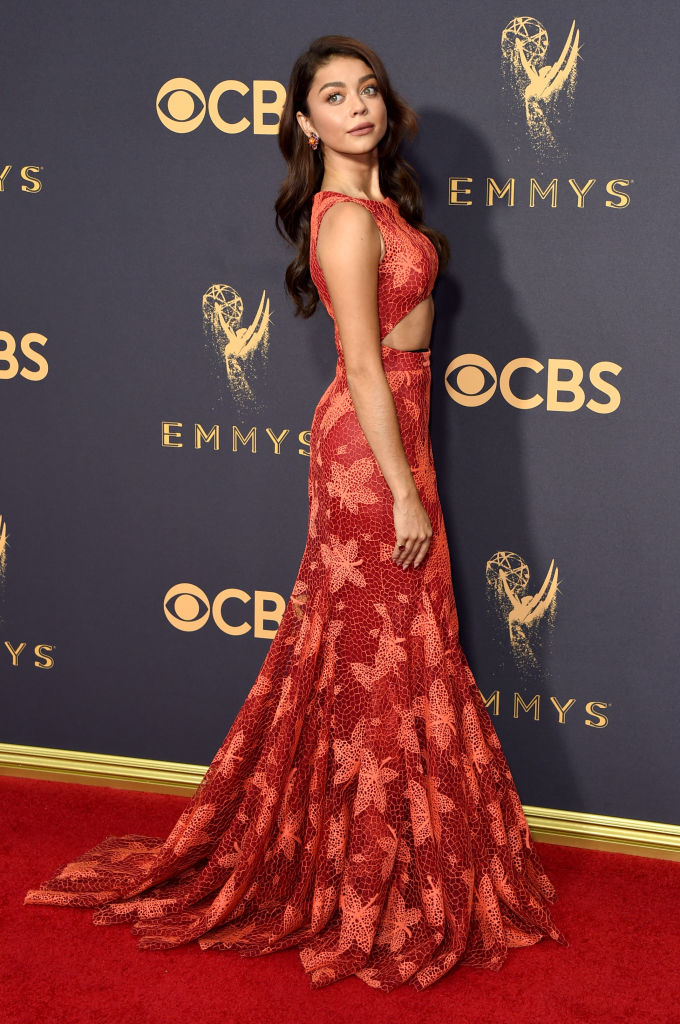 The red gown is oozing glamour, but the pop of skin gives it a young and fresh vibe that is perfect for the 26-year-old actress.
Earlier, Hyland shared this photo with her ~glam team~.
Makeup artist Allan Avendaño shared the same image and captioned it, "Eight years of Emmys and we still have the most fun!!!"
Yes, Hyland has been attending the Emmys for the last eight years because every year Modern Family is nominated for the Outstanding Comedy award. We also love that Hyland has the same glam team every year #RideorDie.
Hyland attended the Entertainment Weekly Pre-Emmy party on Friday night in the most perfect maroon sequined mini-dress.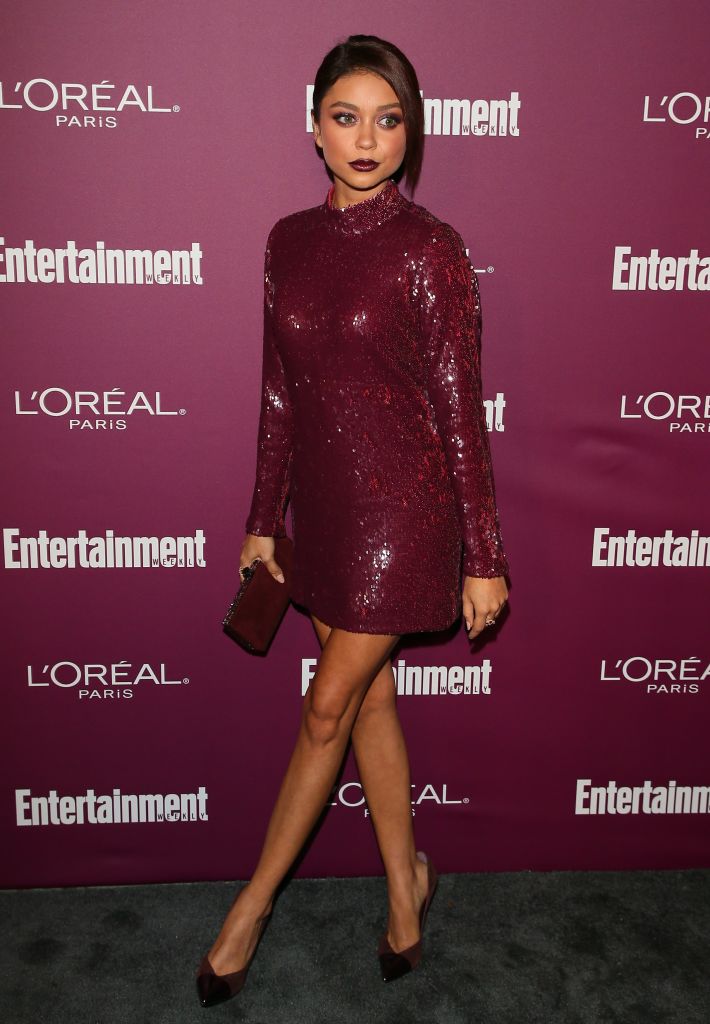 We are seriously living for the matching eyes, lips, and dress theme she has going on here.
We dunno if it's Hyland return to a reddish brown hair that has her playing with all these red, maroon, and ruby shades, but it's working.
https://www.instagram.com/p/BZFkbp_H3YC
Fingers crossed that Hyland and Modern Family take home ANOTHER award this year. You can never have too many.