Sarah Hyland's new hair makes her look like a baby Debra Messing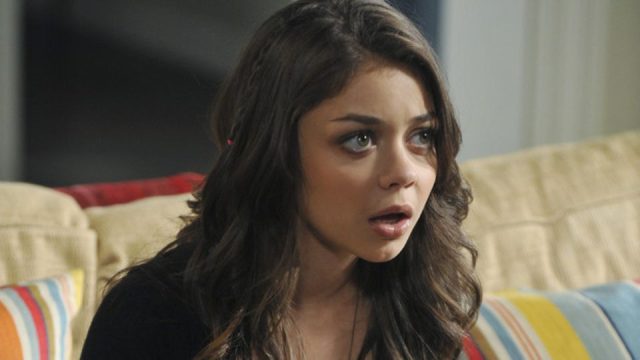 Sarah Hyland can't, won't shake, the Debra Messing vibes.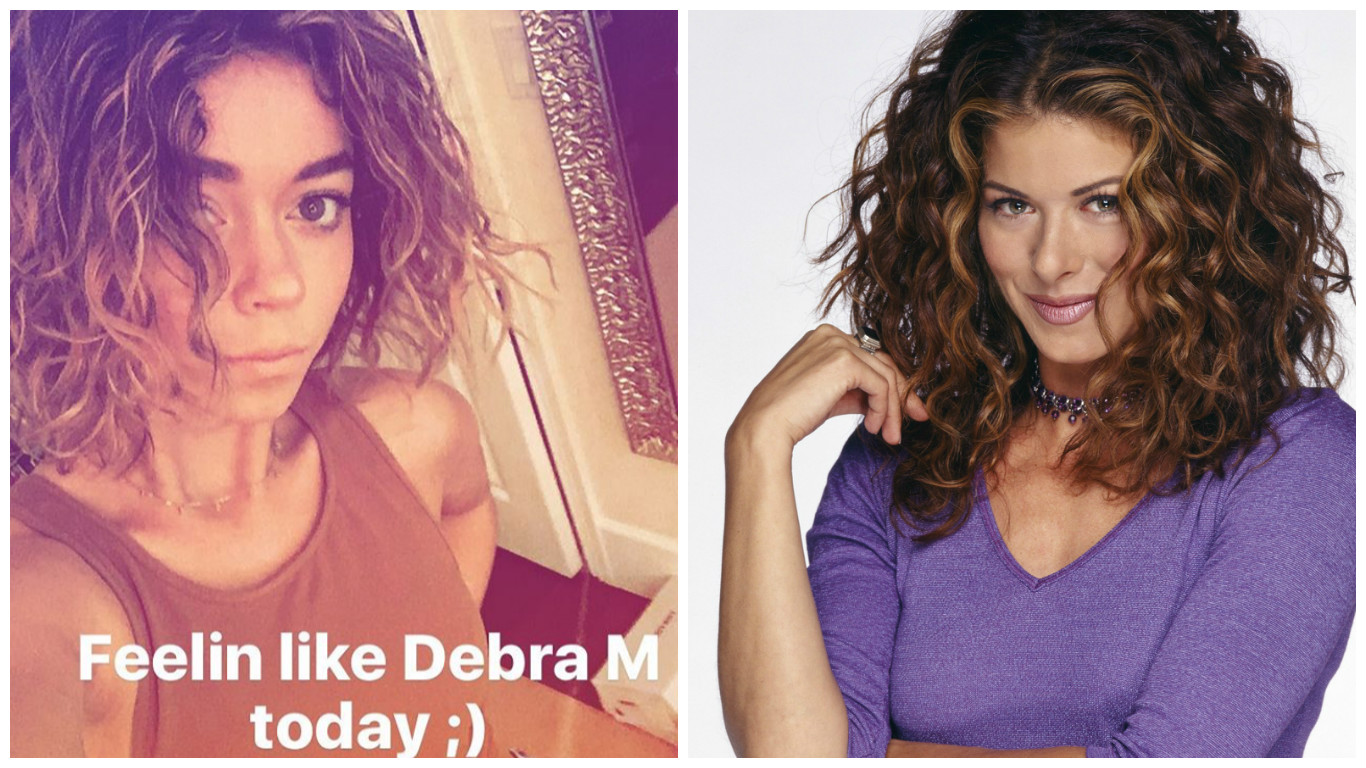 In June, the "Modern Family" actress debuted a hair transformation that was inspired by the millennium's biggest TV star, "Will & Grace" actress, Debra Messing.
https://www.instagram.com/p/BGvgSA3Kgoy
She'd just wrapped on the remake of "Dirty Dancing," in which she plays Baby's sister Lisa Houseman, and Debra Messing plays their mom Marjorie. For the role of Lisa, Hyland had taken her locks to a vampy black.
But upon finishing the film, she went red in tribute to her blazing TV role model, Messing. Then, just four weeks later, she was back in the salon chair, getting the Haley Dunphy treatment – the character's signature "bronde" for Modern Family.
https://www.instagram.com/p/BIDhcj8At88
But that love for Debra Messing doesn't wash out. As evidenced on Snapchat, with a little curl, Hyland still resembles her television foremother.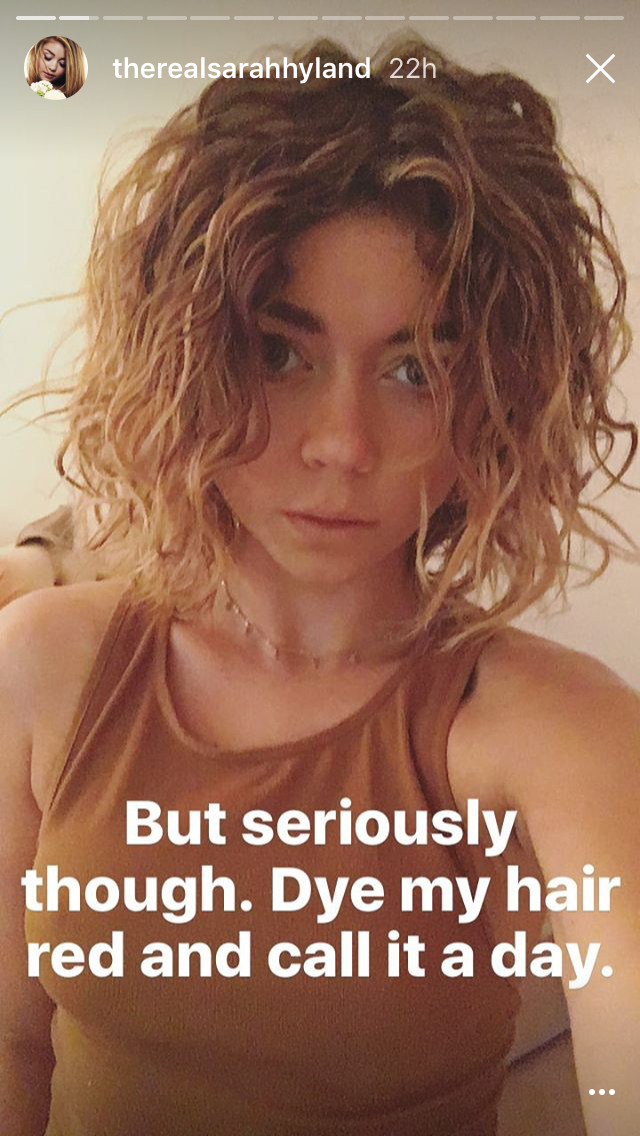 We're just holding our breath for Hyland and Messing to reenact one of our favorite Dirty Dancing moments. Please, Universe, let this be in the script:
Lisa Houseman: God, I am so sick of this rain. Remind me not to take my honeymoon at Niagara Falls.
Marjorie Houseman: So, you go to Acapulco, it'll be fine.