Sarah Hyland is taking a break from social media after online bullying over her cousin's death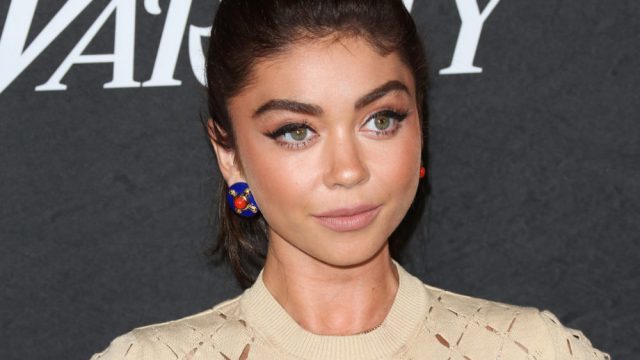 In a heartbreaking December 2nd tweet, Modern Family actress Sarah Hyland revealed that her 14 year-old cousin Trevor Canaday had been killed in a car accident, and her uncle was "still in surgery." The actress linked out to a GoFundMe page created to help her cousin's family during this difficult time.
https://twitter.com/udfredirect/status/1069345232104284160
While countless fans sent their love and support to Hyland and her family, many on social media used it as an opportunity to criticize the star, with some claiming that a "wealthy" actress shouldn't be promoting a crowdsourcing page. Hyland addressed the negativity in a December 3rd tweet, writing, "I'd like to ask those who have negative thoughts or opinions about the tragedy that happened to my family, to keep them to themselves. You don't know all the details. And how dare you attack when a beautiful life has been lost."
However, the trolling continued, prompting Hyland to post the following later that day:
"You guys finally did it. Your horrible negative ignorant words have broken me."
Let's get one thing clear: Online trolling and bullying is never okay, and—regardless—we don't know all the details of this specific and tragic situation. We're sending our love to Hyland and her family, and hoping any and all online trolls seriously reconsider their life choices today. Let's all be a little kinder, okay?