Sarah Hyland let a Disney princess inspire her new quarantine hair color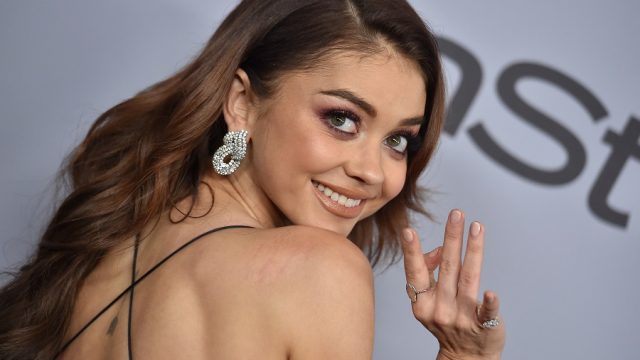 Sarah Hyland has officially joined the club of people who are making dramatic quarantine hair transformations—and we've already bookmarked her look for inspiration. Today, she shared four photos of her new bright red hair to Instagram, serving that fresh-out-of-the-salon confidence with her selfies, only there was no salon involved at all. Hyland wrote in the caption, "I did this all by myself! Very proud." As she should be. The vibrant color is a power move, and it's giving us the motivation to try our own at-home hair color.
Naturally, Hyland couldn't resist making a reference to the Disney princess vibe she's giving off. We're talking about our favorite singing, under-the-sea princess, Ariel, of course.
"I wanna be where the people are…" Hyland wrote, quoting The Little Mermaid song "Part of Your World."
The reference has a two-for-one punch because it also serves as the perfect caption for all quarantine-related content, and, yes, we will be stealing it for our own posts. Hyland is also being candid about her at-home hair coloring not going as planned, and we love the "it's not me; it's the stars" excuse she gave.
"It was supposed to be pink," Hyland wrote when sharing the photos of her hair to her Instagram Story. "Thanks Venus Retrograde."
While we love the quarantine pink hair trend—Sarah Michelle Gellar, Elle Fanning, Dua Lipa, and others opted for the shade—Hyland's unique Ariel red is all her own.
She also made sure to alert her followers that color is just a temporary tint with no bleach involved. "Please don't bleach your hair at home. That scares me," she wrote.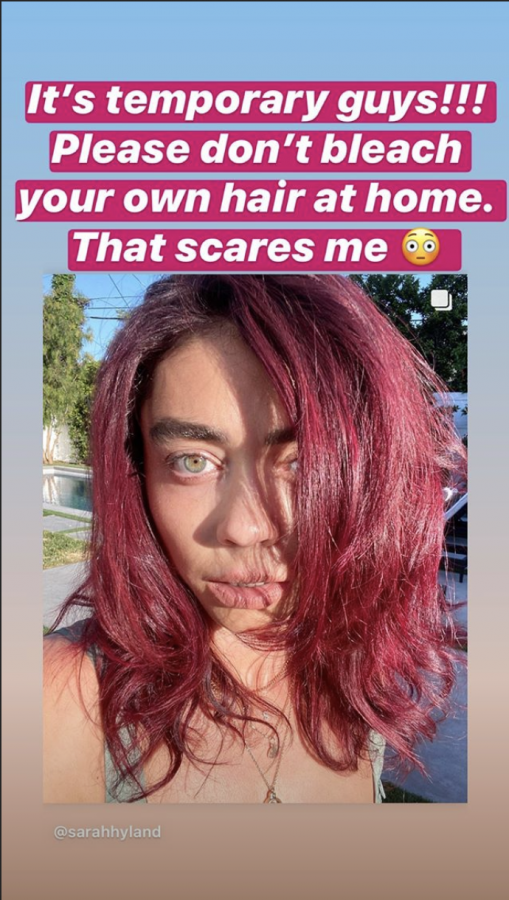 The mermaid-inspired hair color also reminds us of Hyland's TV sister, Ariel Winter, who debuted a different kind of red hair transformation earlier this year. In yet another common thread, Halsey transformed herself into the same princess to sing that classic Little Mermaid song during the Disney family singalong.
See all the photos of Hyland's hair color transformation below.
If you want to test out a temporary hair color similar to Hyland's check out this review of MoroccanOil's Color Depositing Hair Masks. If not in quarantine, then when?