Sarah Hyland is supporting Pride this weekend, and we're supporting her awesome rainbow gear
It's Pride Month, and members of the LGBTQ community are celebrating all over — including several celebs. Selena Gomez wrote a love letter for Billboard's 30 Days of Pride, Miley Cyrus released a new song called "Inspired" for Pride Month, and Sara Ramirez walked in Washington's Equality March.
Modern Family star Sarah Hyland also celebrated Pride — and she did so in proper pride style, AKA while wearing the most amazing rainbow crop top.
Sarah hit the scene with some of her close friend to celebrate Pride last night, and we're in total awe of her outfit. She combined clear glasses frames with floral cat ears and high-waisted pants with a statement belt. But, most importantly of all, she wore pride colors… and we need this top.
https://www.instagram.com/p/BVMGh8gF4zz
The cold-shoulder top is so cute for a night out, and its colorful stripes makes it perfect for pride. We've done a little scouring of the internet, and while we can't find this exact shirt, we've found plenty of other rainbow gear we intend to show off for the whole next month.
Like this rainbow cropped halter top from Macy's for $20.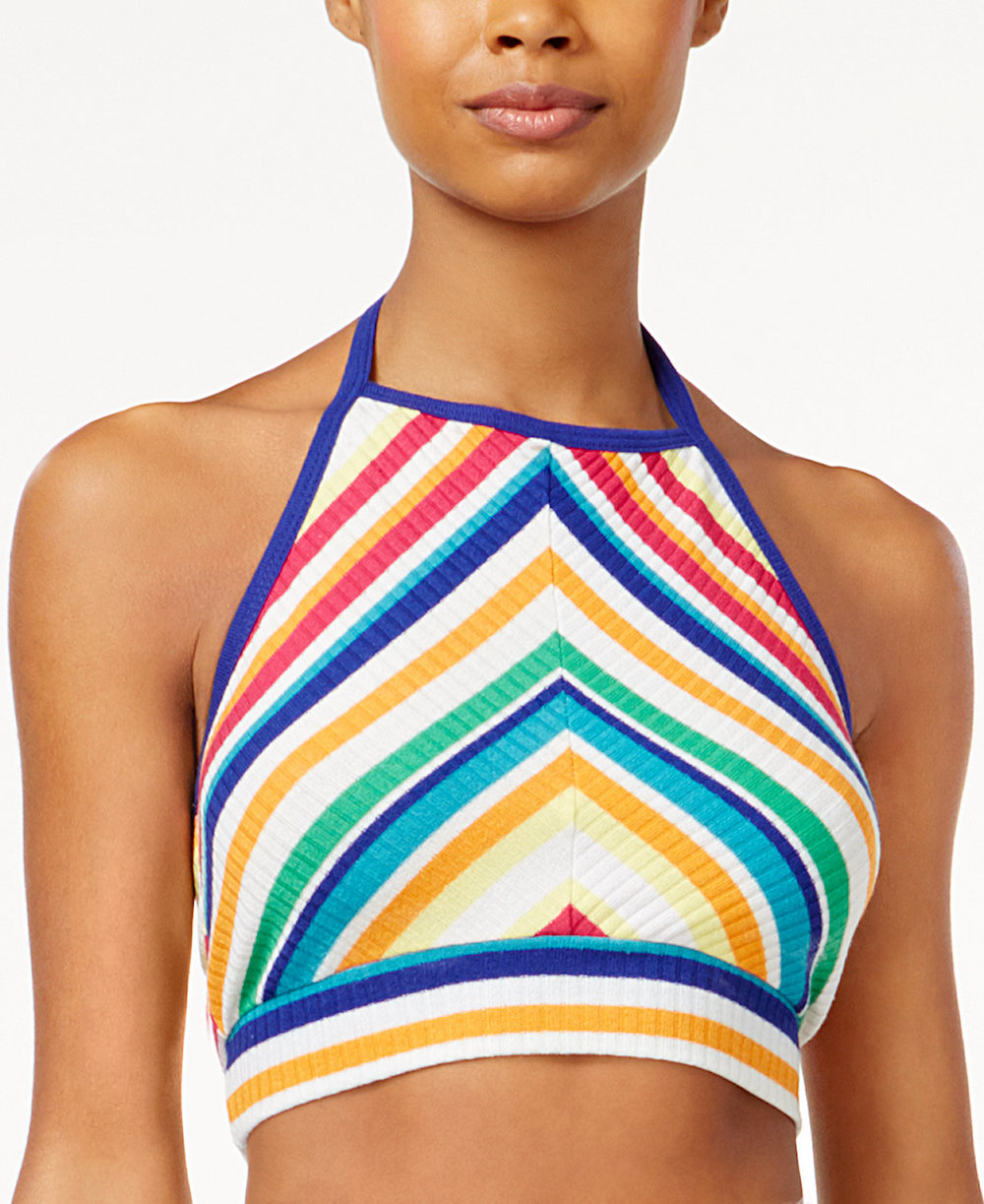 Or this $23 Brandy Melville top with a single rainbow stripe.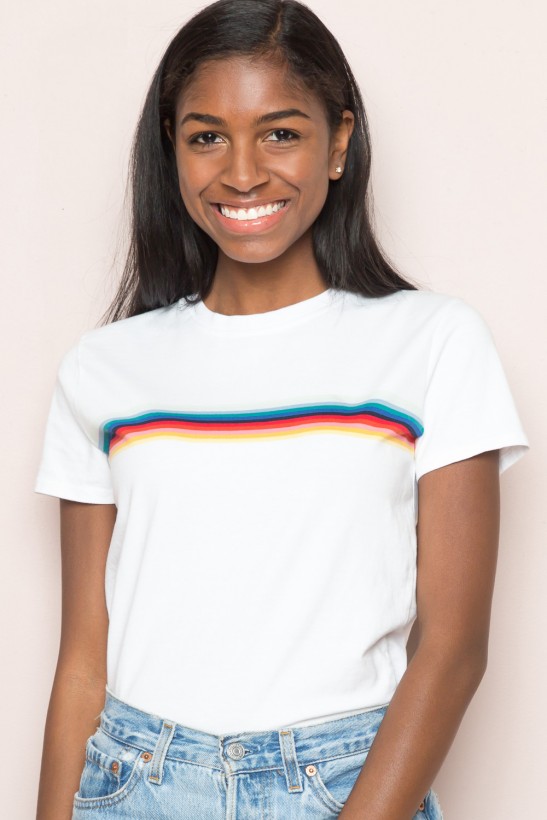 And, of course, there's always plenty of rainbow fashion available on Etsy.
But nobody's rocking the rainbow quite like Sarah.
https://www.instagram.com/p/BVMZOeClUXB
We love that she's supporting and celebrating her friends this weekend, and we can't wait to keep the Pride celebrations going for the rest of the month.