Sarah Hyland masters the art of rocking orange velvet in this chic mini dress
Hello, fashion gods? Are you there? It's our girl, Sarah Hyland, and she is COMING FOR YOU. Modern Family's Sarah Hyland rocked what's maaaaybe our favorite celebrity ensemble we've seen this week, and there's been some pretty stiff competition. It's unique, fashion forward, but still has this amazing retro vibe that makes us love it even more, which we didn't think was possible. And the cherry on top is, of course, that she wore it to an ASPCA fundraiser, so not only was she strutting her sartorial superiority, but she was doing it while helping puppies and kittens. Absolute perfection.
Sarah wore an orange velvet Antonio Grimaldi dress. We don't know if we love the amazing color or the envy inducing texture more.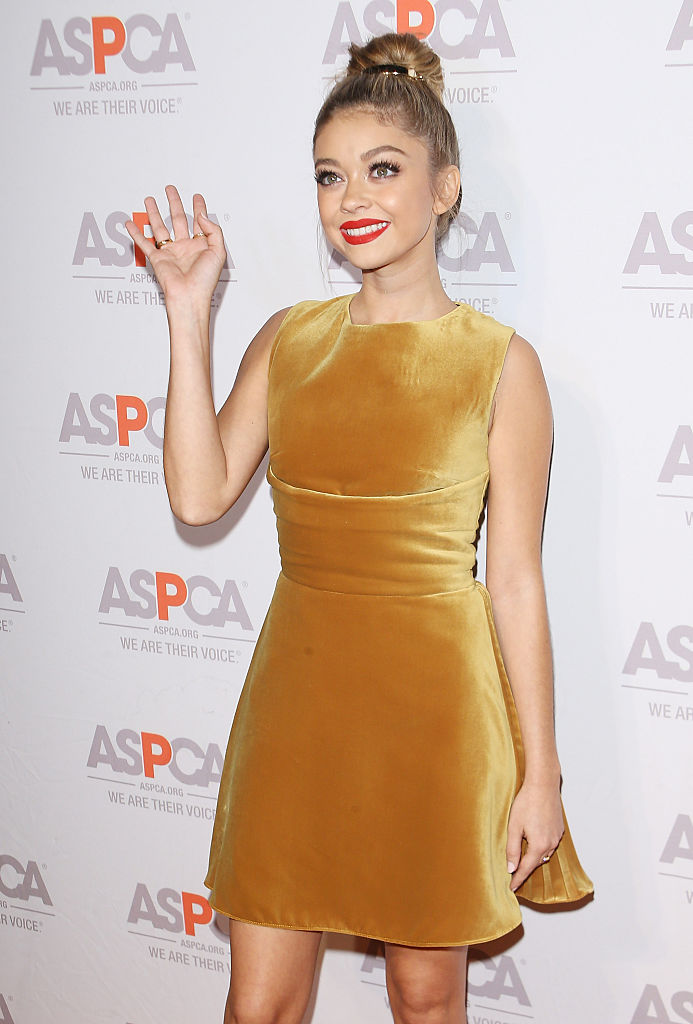 According to People's style section, she accessorized with Jennifer Fisher jewelry, and these blue suede shoes that are basically a dream come true.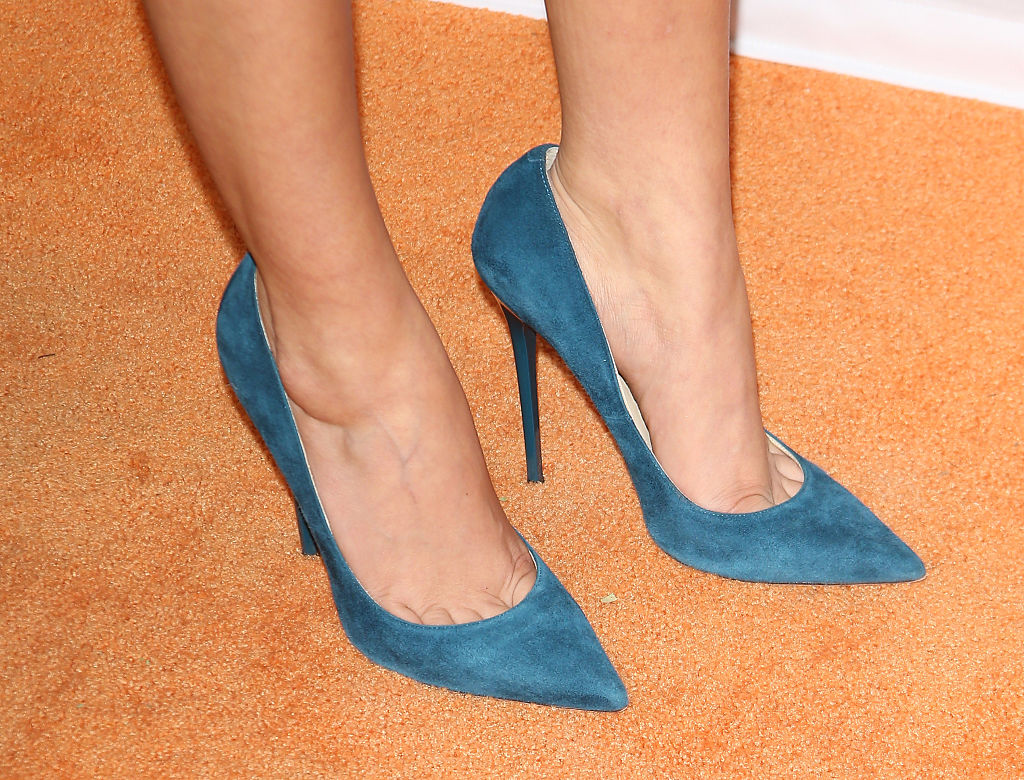 The overall effect of the outfit is just to die for.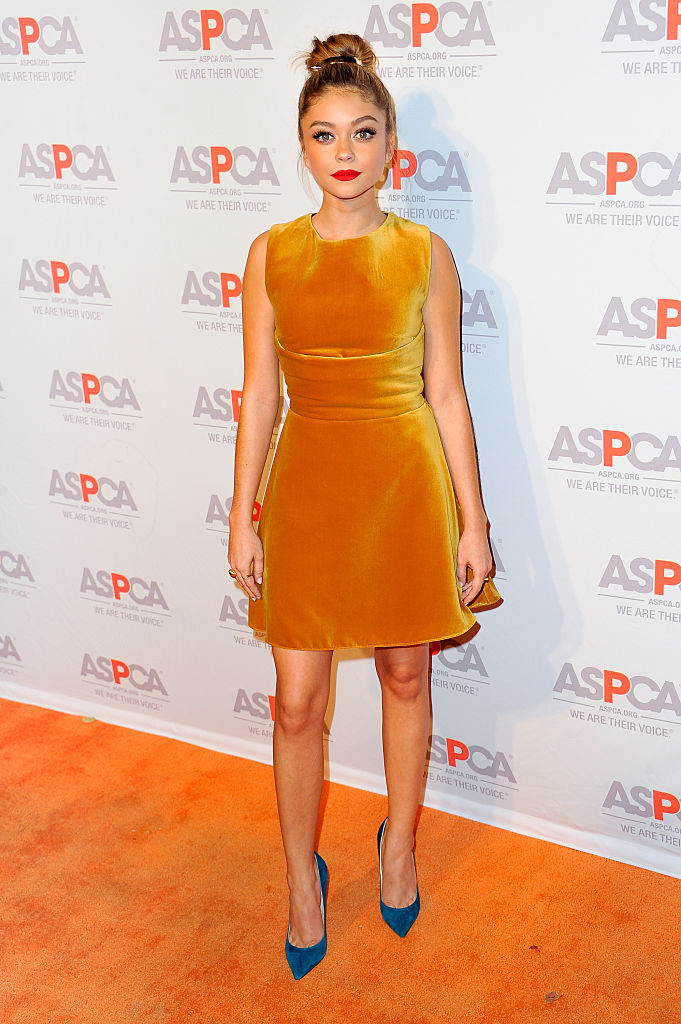 Since we're expecting perfection based on every other aspect of this outfit, our bar for Sarah is pretty high — and her make up cleared that bar with room to spare. Every inch of Sarah Hyland is #stylegoals. It's just SO MUCH.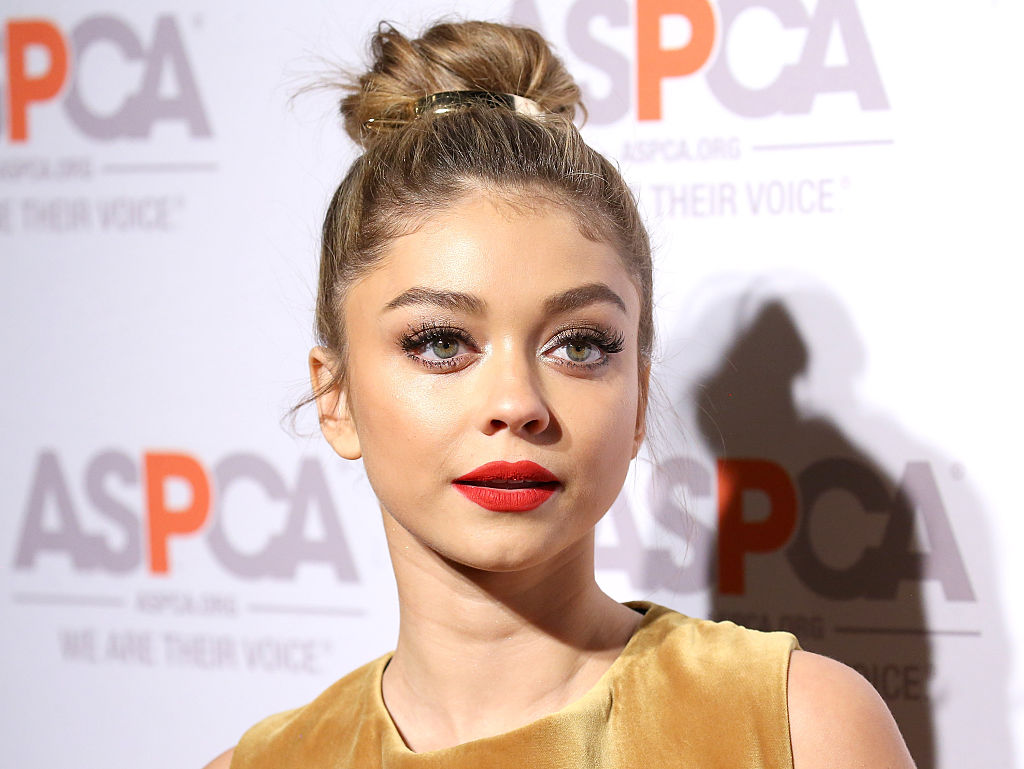 And she also briefly accessorized with a puppy. Yeah. She's THAT good.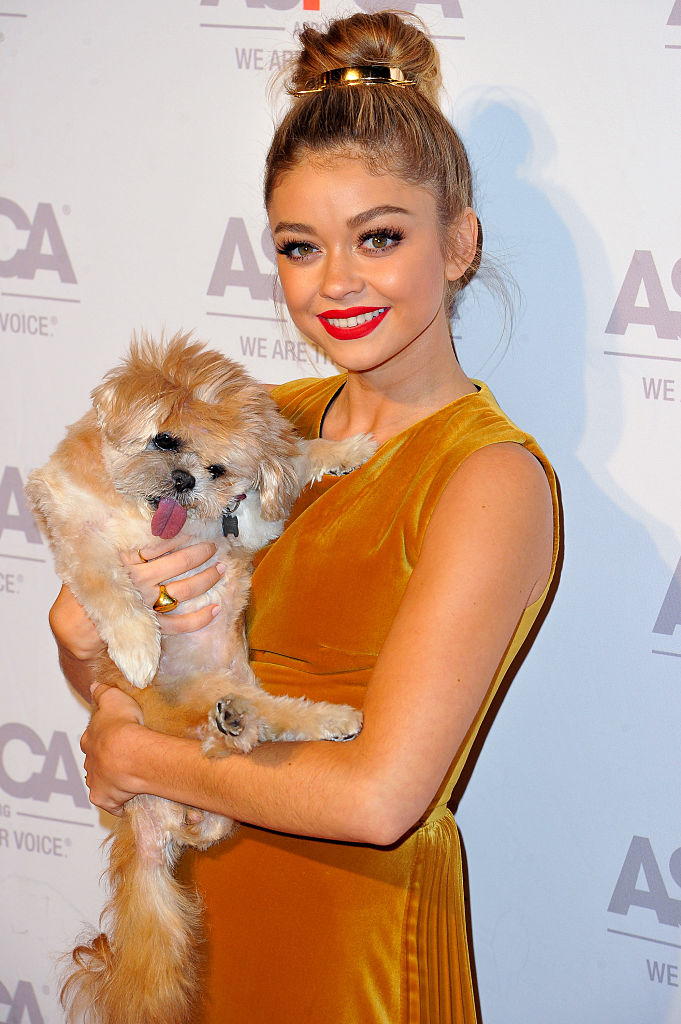 LOOK AT THAT LITTLE NUGGET. Ugh. We salute you, Sarah Hyland.