Sarah Hyland just perfectly broke down why Twitter trolls are the worst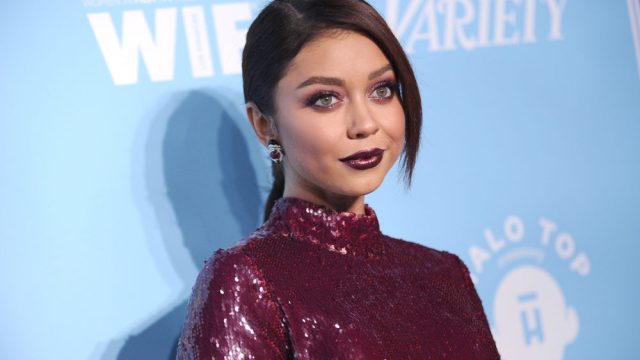 As much as we like to glamorize the lives of the rich and famous, we often forget that these days, a public persona comes with one major drawback. That is, trolls. Lots and lots of trolls. And if a celebrity — especially a female celebrity — dares to (gasp) post a thought, experience, or photo of themself on social media, they're often met with mean-spirited, hurtful, and often offensive comments from people who seem to have forgot the golden rule: Treat others as you would like to be treated.
And Modern Family star Sarah Hyland isn't here for it. In fact, she recently broke down everything that's ridiculous/wrong with internet haters in a message via Twitter. Hyland wrote,
"Twitter criticism. 1.) no one wants your political opinion. You're dumb. 2.) TELL US what you think about the bachelor. You're funny. 3.) *posts picture in sweatpants* If you just tried a little harder you'd be pretty 4.) *posts a picture in bikini* You're a whore. Burn in Hell"
https://twitter.com/udfredirect/status/959277193888022531
Hyland's post perfectly calls attention to the fact that women online receive constant unsolicited comments about their bodies and appearances ("you'd be prettier if…") and — arguably worse — are regularly slut-shamed. And it's unacceptable.
Luckily, many of Hyland's fans responded with their support.
"You forgot to list mine: 'Sarah Hyland is one of the reasons I am on Twitter.' Be strong, young lady," one fan wrote. Another commented, "Just remember for every person who criticizes you there's a thousand who got your back."
It is never okay to bully, belittle, or shame — no matter the person or platform. Let's let Hyland's's post serve as an important reminder to always choose kindness. And in the mean time, know we also always have your back, girl!