Sarah Hyland just took all our feelings about 2016 and made them into one perfect face
ICYMI, we love Sarah Hyland, including her latest Insta post, where she took all our feelings about 2016 — and made them into the perfect facial expression.
https://www.instagram.com/p/BLZ_yV9jPC3
Yep, she captioned the photo with "Looking at the rest of 2016 like.....
We hear you, Sarah, we hear you.
So does your character, Haley, on Modern Family.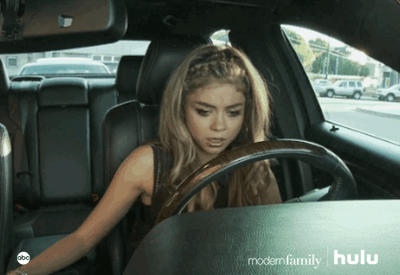 After all, adulting is hard sometimes.
But we also know Sarah's had an ~amazing~ year.
There was the time she went horseback riding on the beach.
https://www.instagram.com/p/BKrV4fUhXK2
And the time she did karaoke with Zelda Williams.
"When you get drunk and sing every song at karaoke with your friend, she captioned. Btw, when Glamour asked the actress about her favorite karaoke song, Sarah said, "'You Oughta Know' by Alanis Morissette because Alanis is my spirit animal. She's just a small woman, who is very loud and boisterous and angry, but you never expect it 'cause she's so cute!
And there's even a Snapchat filter that looks like Sarah. (Not all of us can say that, amirite?!)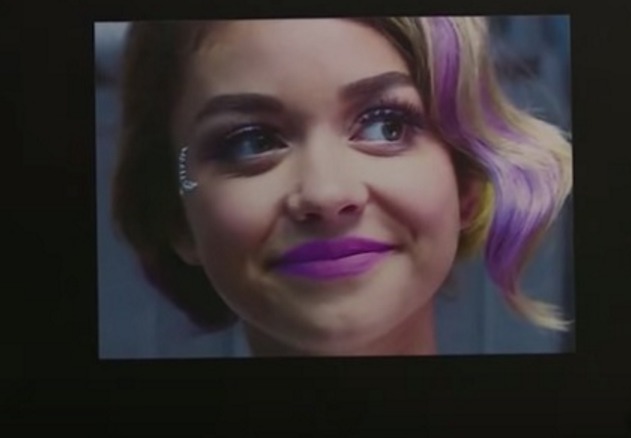 Sarah also supports important causes, like finding a cure for breast cancer by wearing a Lokai bracelet.
https://www.instagram.com/p/BLKIuxIjvfC
She said, "Officially joined the@livelokai circle! Like a ribbon on my wrist, I wear my new Breast Cancer@livelokai as a reminder to stay hopeful that one day we will find a cure.#livelokai 💗
So, though we love all her Insta posts, we hope Sarah's latest one above, "Looking at the rest of 2016 like….." doesn't really represent the rest of her year — or ours.