Sarah Hyland just made icy gray on black our new favorite color combo
It looks like with summer coming up, celebrities are really stepping up their fashion game. In fact, Sarah Hyland just made icy gray on black our new favorite color combo. She wore a fantastic number to the Moschino Spring/Summer 2018 show in Hollywood this week.
The 26-year-old actress has had one heck of a year, including being cast in the new Dirty Dancing remake as Lisa Houseman. But now, Sarah Hyland totally brought the house down last week with her fashion. Proving once again that critics ain't got nothin' on her!
We cannot get enough of this amazing look!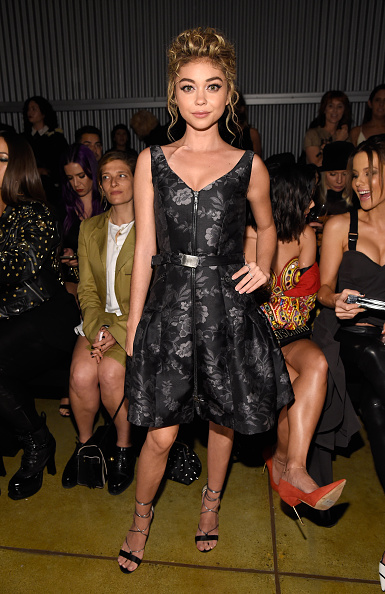 Not only does Sarah look amazing in this outfit, she's majorly reminding us of this Snow White and the Huntsmen look.
You know…minus the blood and everything.
Everything worked together perfectly.
The icy gray flower embellishments make the whole thing look softer, but still striking. The dress is basically the perfect balance between the two opposite elements. And the entire ensemble was complemented by Sarah Hyland's gorgeous blonde locks. It's a hair color a lot of "it girls" are rocking this summer.
And speaking of "it girls"…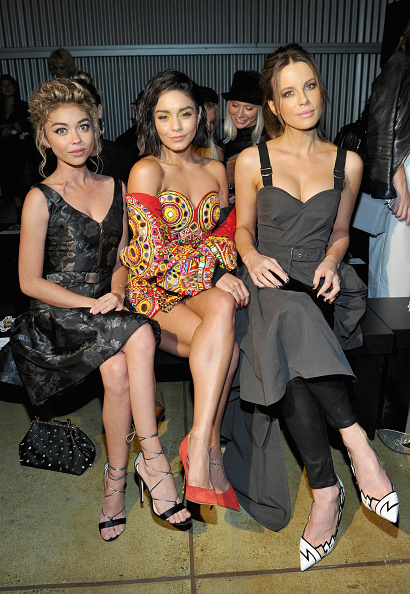 Sarah's incredible dress looked amazing next to Vanessa Hudgens and Kate Beckinsale. The three very well-dressed ladies sat front row together, and basically stole the show themselves.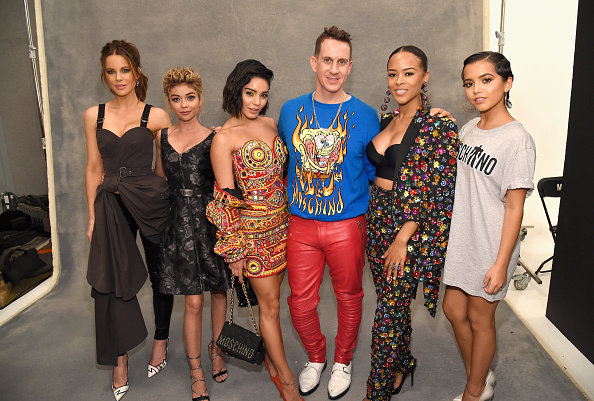 Obviously, the gals had to turn it up for their designer pal Jeremy Scott at his fashion show. Keep on slaying, Sarah!