We're loving Sarah Hyland's gorgeous new goth hairdo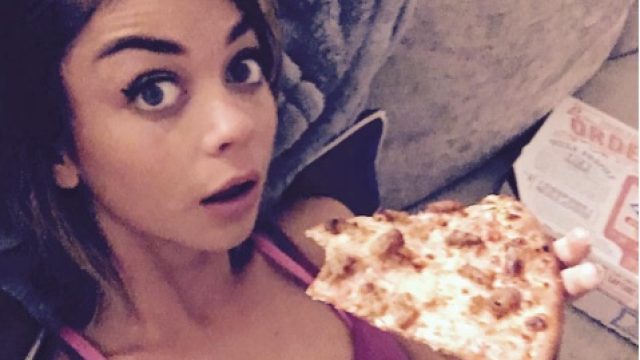 Sarah Hyland hasn't been afraid to experiment with her beautiful hair, transforming it from long and wavy to a choppy lob.
However, she's pretty much kept it the same beachy, sun-kissed color — until now. Sarah debuted a new look on Instagram with the clever caption, "Hello from the darker side!"
The Modern Family star now has a dark 'do and she looks just as amazing as she did before. Switching up one's hair color can sometimes be scary, so major props to Sarah for strolling over to the dark side of life. Perhaps this new look has to do with her upcoming role in ABC's Dirty Dancing remake. Sarah will be playing Lisa Houseman, sister to the film's main character, Baby, who will be portrayed by Scream Queens' Abigail Breslin.