Sarah Hyland looks like a futuristic space queen in metallic tank dress at pre-Emmys party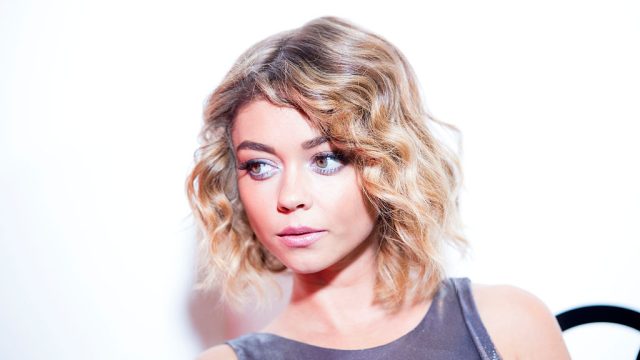 With the 68th annual Emmy Awards coming up this weekend, stars are flocking to Hollywood to prep for the award show; and some of that preparation includes hitting up some of the hottest pre-show parties!
Modern Family actress Sarah Hyland attended the Audi Celebrates The 68th Emmys at Catch LA last night and holy cow, do we LOVE her look.
A drapey, metallic tank dress makes the actress look like a GD space queen! Strappy, metallic heels add a delicate touch to the look.
A matching metallic smokey eye keeps the monochrome silver look going, while a natural rosy lip makes her lips pop. Perfection!
And can we talk about that GLOW for a second? Amazing!
Seriously, we're stealing this look for our next big night out!