Sarah Hyland debuted a dark, shaggy bob with bangs, and she looks SO different
Sarah Hyland is no stranger to experimenting with her hair. She's gone from blonde waves, to sleek lobs, to super dark mermaid hair (and back again) a number of times over the years. However, we still weren't expecting her most recent hair transformation: a chestnut brown, shaggy bob with bangs. She's giving us major Joan Jett vibes, and we're officially all about it.
Before we get into her most recent look, here's what the Modern Family star's hair has looked like in some of her most recent red carpet appearances: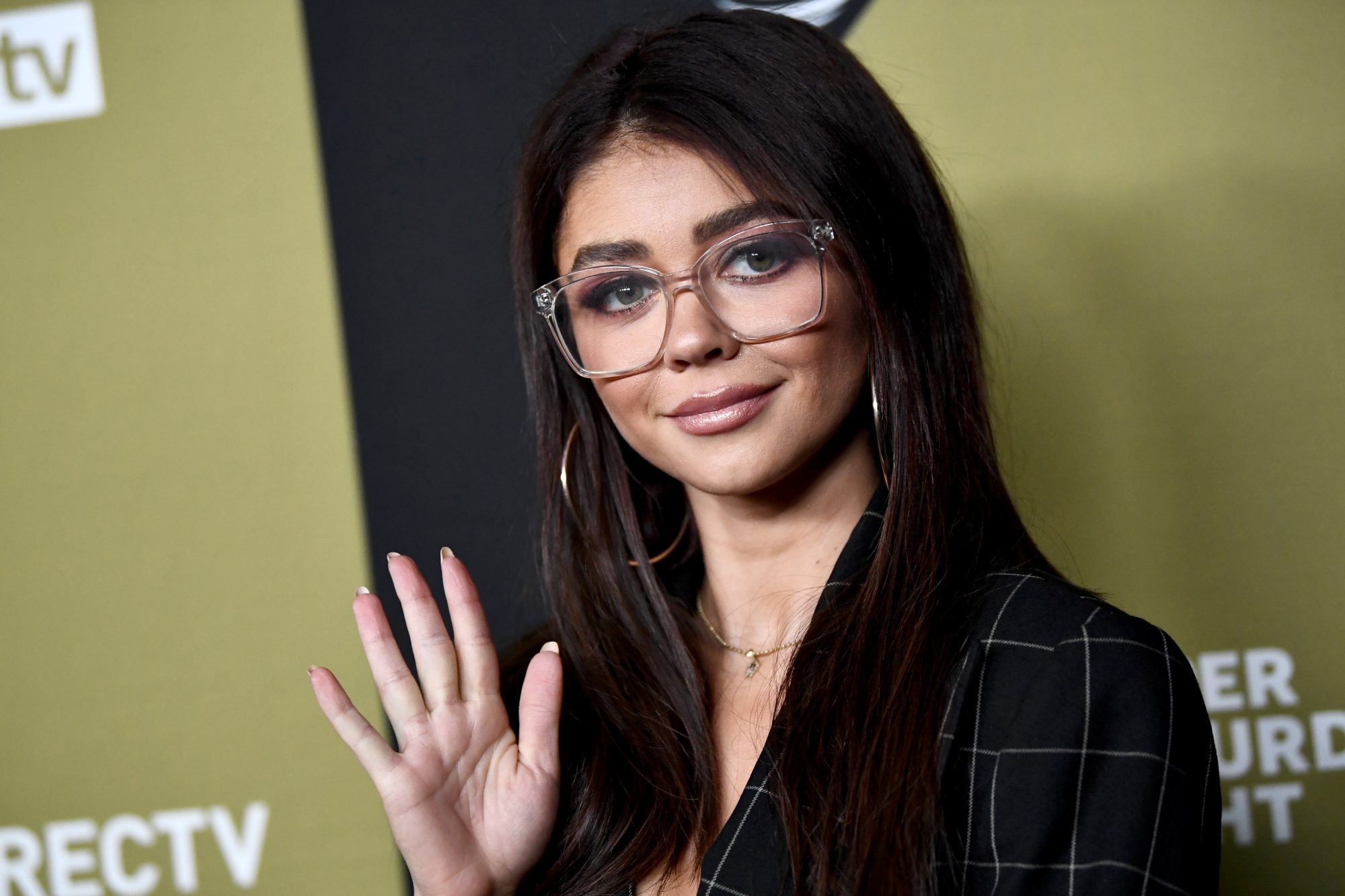 Now, here's that new shaggy bob: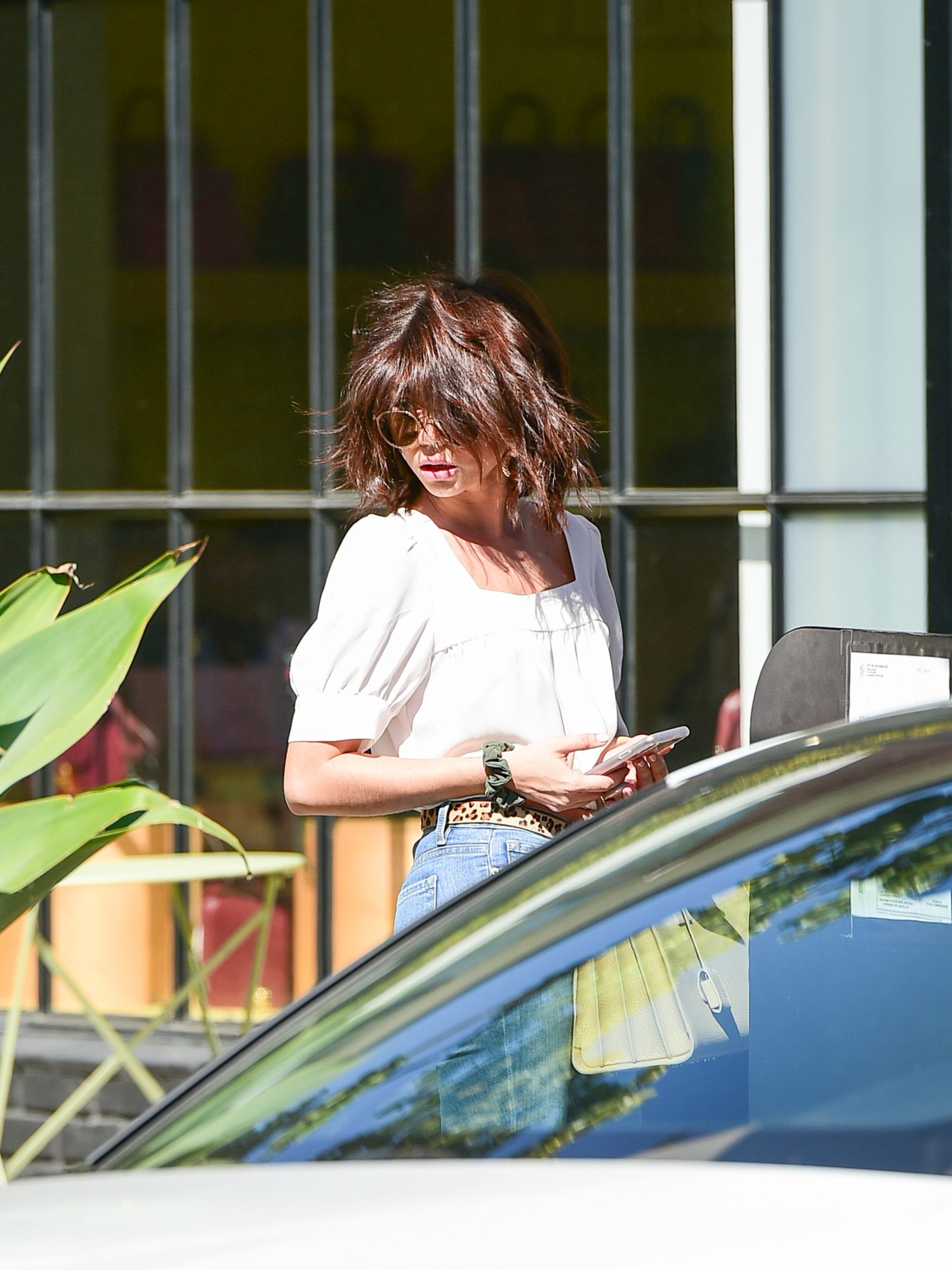 One more, from the back: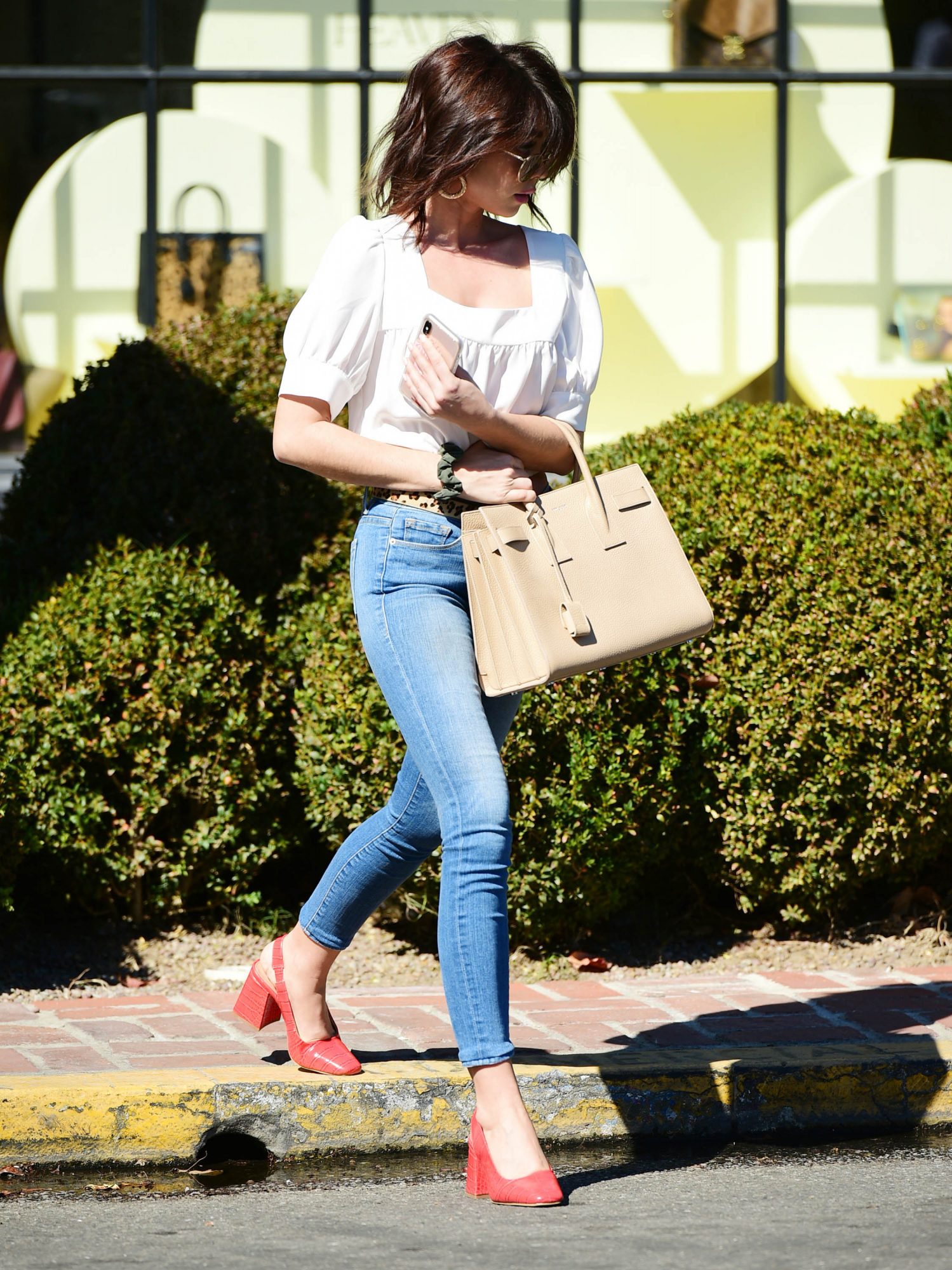 A few eagle-eyed fans may have even noticed the change-up back when the star posted the below to her Instagram feed on March 17th:
https://www.instagram.com/p/BvHk4psgtgj
We're so glad to see Hyland having fun with her hair, especially because she's opened up about her struggle with hair loss in the past. In a video posted to her Instagram Story in April 2018, she said,
"Help, help, help. What hair care products are out there for thinning hair—this 27-year-old would like to know. I know it seems like I don't, but I do. Some of my medications have been making my hair fall out. Some supplements like Viviscal and Nutrafol, I've talked to my pharmacist and I'm not allowed to take them because they interact with those medications." (Fans sent in a flood of recommendations).
Hyland's hair stylist, Nikki Lee (whose client list also includes stars like Emma Roberts and Hilary Duff), had this to say about the new 'do:
Sarah's embracing her natural texture and length. This look is perfect for festival season and looks best on naturally curly or wavy hair. Magic Myst is my go-to product to add healthy texture!"
We're personally all about Hyland's new look, and we're getting a serious itch to make a major hair change for spring ourselves.