Sarah Hyland shared a photo she hated of herself in celebration of "invisible illness warriors"
Sarah Hyland has always been candid about her health issues. In 2017, she announced that she underwent a second kidney transplant to treat her kidney dysplasia, a chronic health condition caused by kidneys failing to fully develop in the womb. Hyland has often spoken out about her struggle with the illness, including how it affects both her body image and mental health. Now, she's celebrating her fight and every other "invisible illness warrior."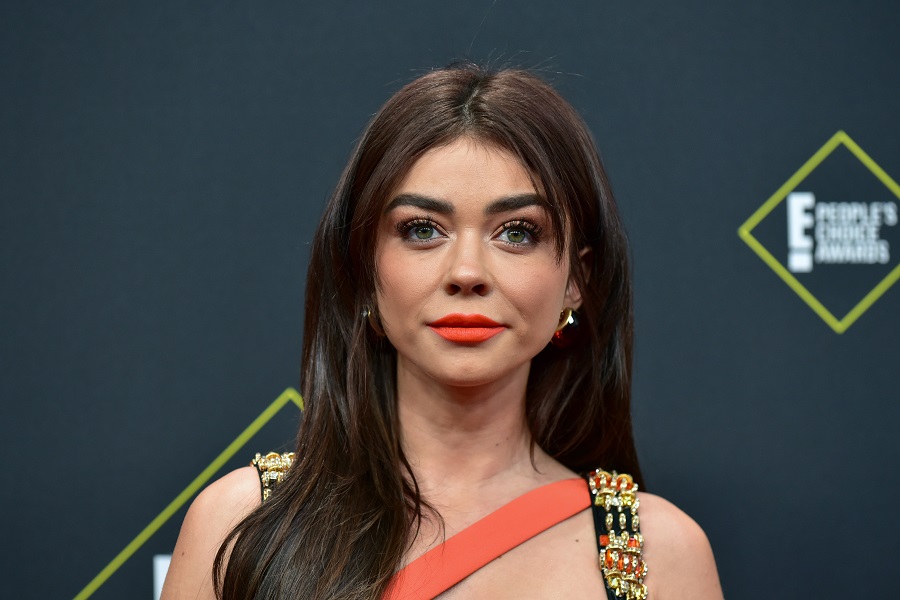 The Modern Family actress posted a paparazzi photo of herself to Instagram on November 24th, but this wasn't just a paparazzi photo paired with a funny caption (which we love and typically expect from Hyland). This time, Hyland admitted that she really hated this photo of herself, but she explained why she decided to post it anyway.
"To my fellow #invisibleillness warriors. It's ok to be insecure about your body. Just remember to check in with yourself at least once a day and say thank you. Our bodies have endured unfathomable feats that our minds barely have time to comprehend what has actually happened," she wrote in the post.
Invisible illness is an umbrella term for health issues that may not present visible symptoms on the outside. Because of that, they can often be overlooked or misunderstood.
Invisible illnesses include fibromyalgia, diabetes, mental health issues, and kidney dysplasia, among many other medical concerns. Since childhood, Hyland has undergone 16 surgeries, including two kidney transplants, in 2012 and in 2017 after her first transplant failed.
But Hyland's message is a necessary reminder to us all: No matter how we feel about our bodies, it could help to remember everything they are capable of and how much they do for us every day.
"With inflammation, excess water gain, and medications, my skin has a hard time bouncing back. I saw this picture and HATED it but quickly readjusted my attitude and decided to celebrate it," her post continued/
https://www.instagram.com/p/B5Nu8sulV0_
"Love yourself and be patient. We are all stronger than we think we are," Hyland concluded in the post.
This isn't the first time Hyland has opened up about accepting and appreciating her body, post-second kidney transplant. After her debut live performance at the Teen Choice Awards (which she absolutely slayed), she posted a photo to Instagram celebrating her self-proclaimed "KUPA"—kidney upper pussy area.
This post received tons of support from fans. We applaud Hyland for sparking conversation around and shedding light on invisible illness and how our health can affect and change our body image.