Sarah Hyland is posting behind-the-scenes pictures from Modern Family, and we're getting emotional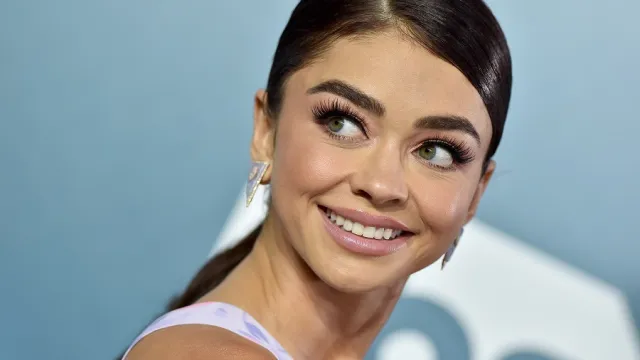 Last night, April 8th, Modern Family aired the second part of its series finale. After being on air for 11 years, Sarah Hyland and the rest of the cast were feeling emotional in all the best ways. Hyland shared some of her favorite behind-the-scenes snaps from her decade playing Haley Dunphy. Now we're crying alongside her.
"Don't cry because it's over. Smile because it happened," Hyland wrote in one April 8th Instagram post. "To put it in Bachelor terms, I've had an incredible journey with this show. Our cast and crew were always phenomenal and we very quickly grew to be a real life #modernfamily. I will miss these people tremendously but am so grateful I was lucky enough to work with them."
Her first Modern Family tribute post went live hours before the show aired its final episode. Hyland wrote, "So get your tissues ready… The end of 11 years with @abcmodernfam airs tonight on @abcnetwork 8/7c pm. Thank you all for being there every step of the way. We love you."
And yup, we absolutely needed those tissues.
After her initial post, Hyland filled her Instagram Stories will older photos from her years on the show. Keep the tissues handy, people.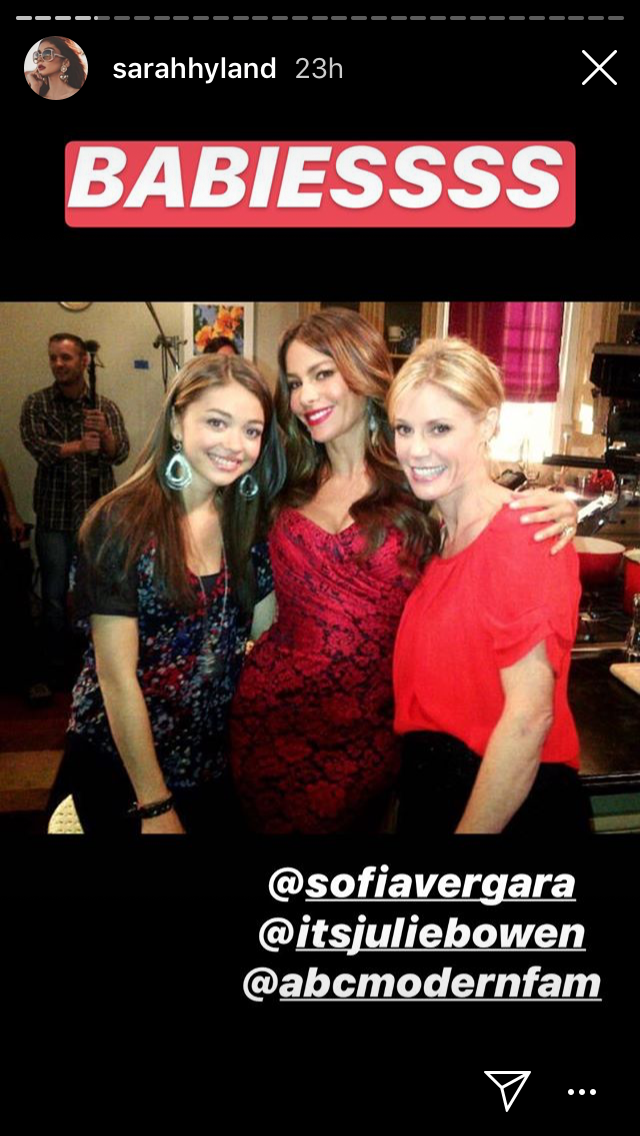 This trio will always be a favorite of ours.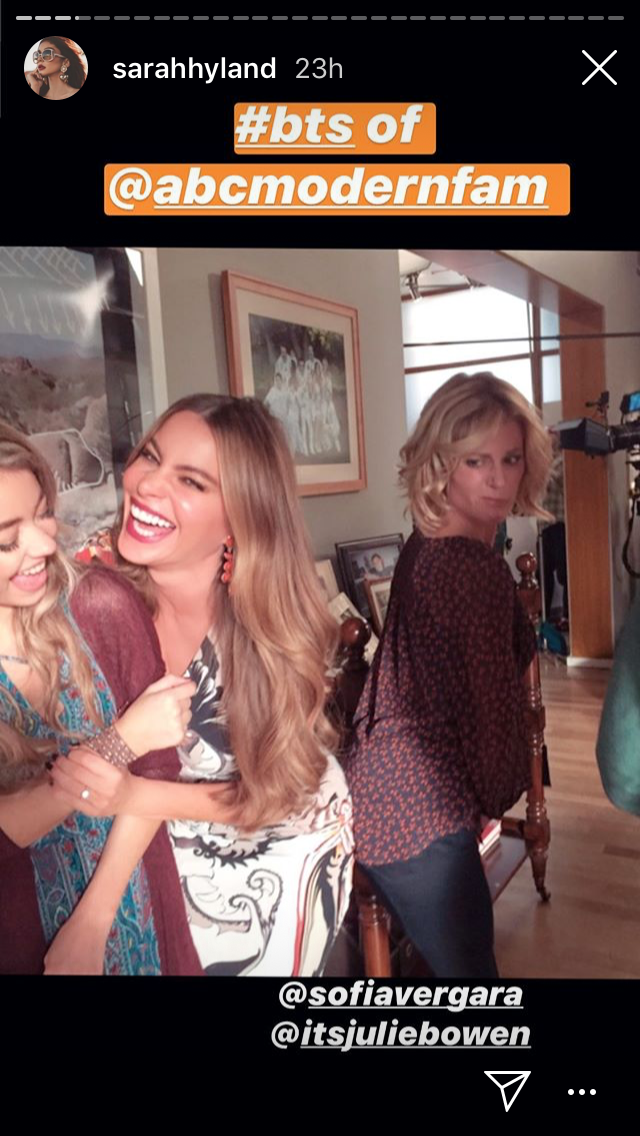 And the kids…they're so grown up.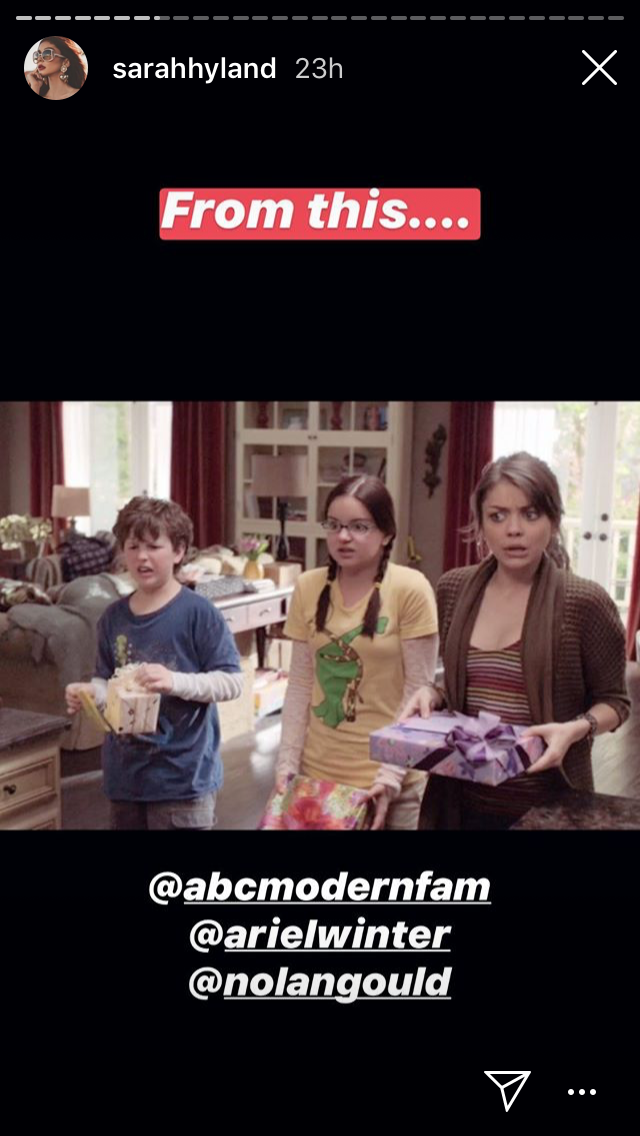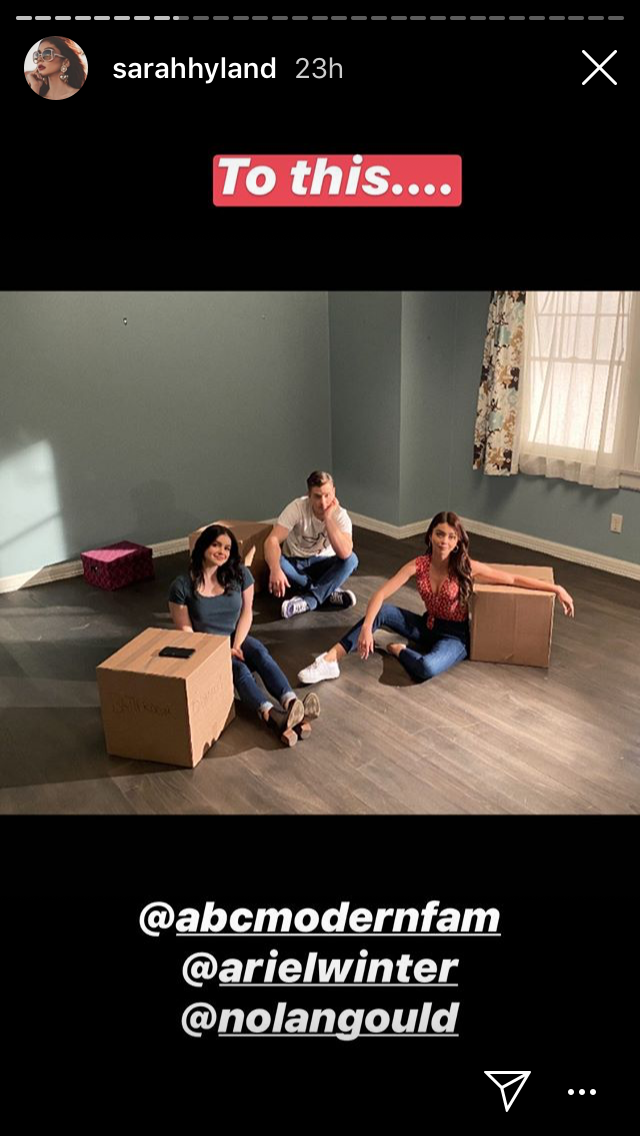 Just because they're done filming doesn't mean the Modern Family cast doesn't hang out together (even during quarantine).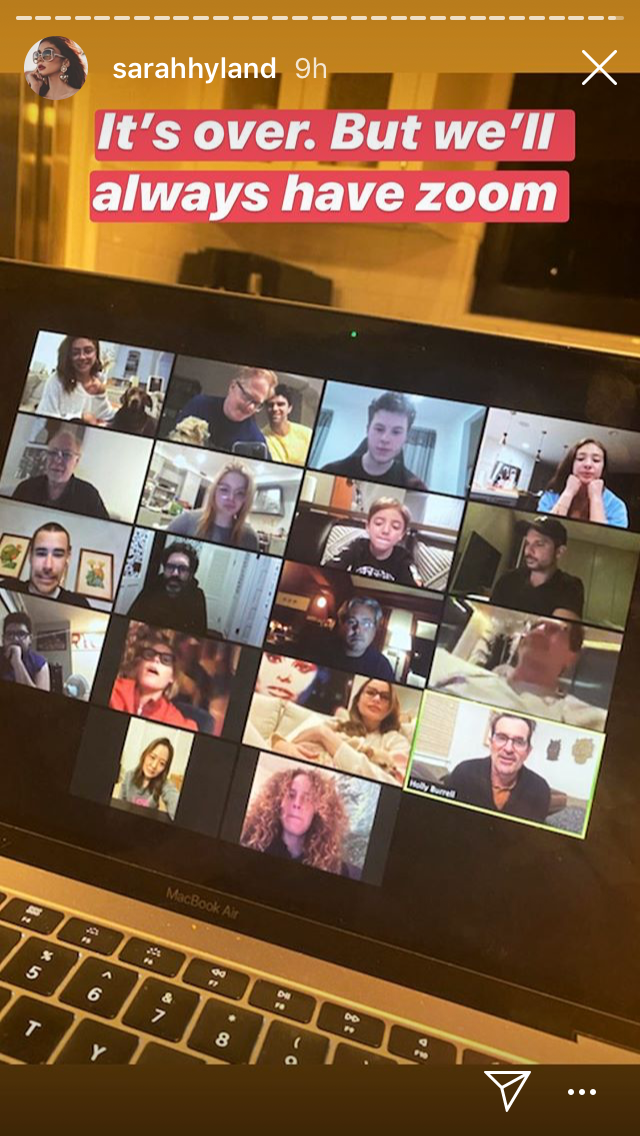 Sofia Vergara also added her own behind-the-scenes photos from filming the finale and from the series as a whole.
The end of Modern Family is truly the end of an era. We're so happy to have been there for the entire journey and can't wait to see what the cast members get up to next.