Sarah Michelle Gellar and Freddie Prinze Jr's date night Instagram post is pure #RelationshipGoals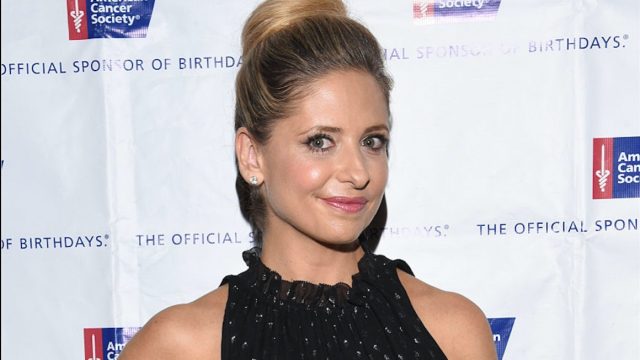 There's nothing more heartwarming than seeing two people you totally adore enjoying each other's company. Sarah Michelle Gellar and her loving hubby, Freddie Prinze Jr, just shared a sweet behind-the-scenes moment in their relationship that is oh-so-relatable.
The famous couple went on a date night to see a movie. Their choice? None other than Fantastic Beasts and Where to Find Them.
The two paused before the movie to take an adorable couple's selfie. And the genuine smiles on their faces to be next to each other is giving us serious #relationship goals.
Sarah included a joking caption about how the two are seeing a grown up movie.
She wrote, "Finally out like the adults we are...to see #fantasticalbeastsandwheretofindthem"
Sarah looks gorgeous in a gray turtleneck sweater, black jacket, and minimal makeup. And, whether they realized it or not, Freddie is actually matching with his own gray shirt and black jacket!
No doubt these two lovebirds enjoyed the fantastic movie choice.
Sarah and Freddie take the most adorable couple's selfies together, having shared another one at Halloween that was equally heart-melting.
And they certainly know how to steal time away for very important date nights, despite their busy schedules.
We are seriously in love with these two together. And we are always happy to get little insights into just how down-to-earth and playful they actually are IRL.