The lip queen, Sara Happ, just released a night cream for your lips
Has the harsh winter weather started brutalizing your lips yet? If it hasn't, count yourself lucky — and if it has, the lip queen is here to save the day. Regardless of whether your pout is in need of some assistance, everyone is going to love Sara Happ's new lip night cream, The Dream Slip.
Your oft-neglected lips deserve just as much TLC and pampering as the rest of your face, and it's about time there were worthy products out there to help protect them from the elements. This new night cream is just what we need to wake up with plump, smooth, replenished and happy lips.
This luxe, soothing chamomile balm sinks into your delicate lip skin, renewing your lips as you sleep. It's colorless, so you don't have to worry about it staining your pillowcases. The chamomile scent is calming and the formula is thick and rich — just what your lips need after a long day of gabbing, smooching, and eating.
Alongside the restorative effects of chamomile, the lip cream is made with jojoba glaze: a gel made of jojoba oil that soothes lips and helps to deliver sweet almond oil and macadamia oil. It also contains the lip repair lipid, PGE, is a blend of fatty acids that replenishes and renews lips by trapping in moisture.
You can now buy the Sara Happ The Dream Slip for $32.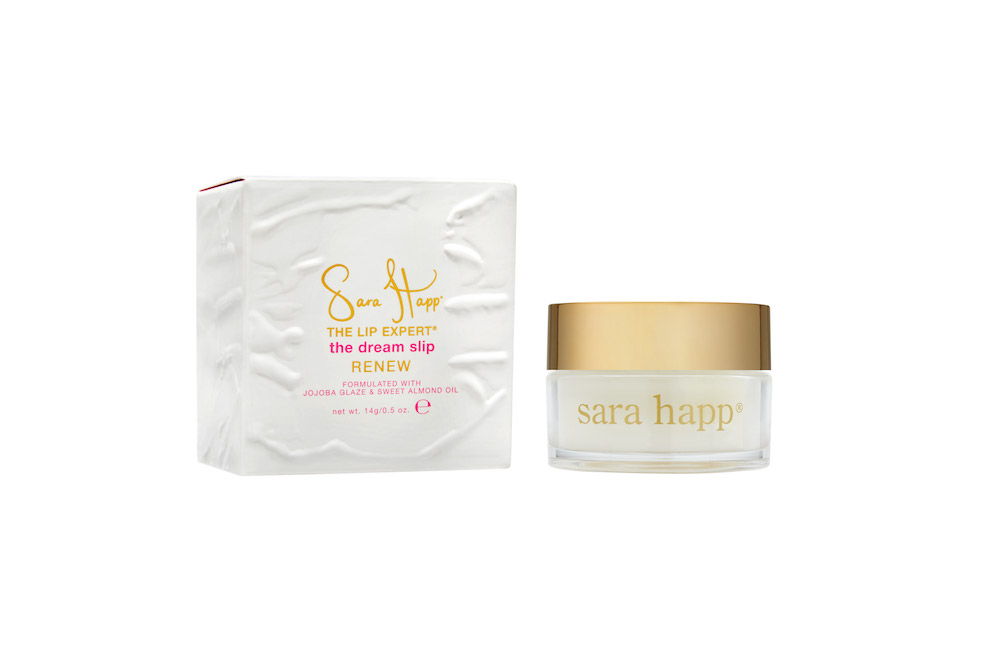 We're sold.
The Dream Slip couldn't be easier to use. You just slather a generous amount of the balm onto your lips at bedtime and you'll instantly feel the soothing hydration melt in and renew your lips while you get some much-needed shut-eye.
You'll wake up with a smooth, plump pout ready for your day's lipstick choice. What more could you want?