Lip scrub queen Sara Happ launched another game-changing product
If you're ever looking for products to solve any kind of lip woe you might have, you're gonna want to look no further because lip scrub queen Sara Happ created something mega for us. She's got every remedy your poor lips might need no matter if they're dry, cracked, flaky, thin, or pale. So it's no surprise that the newest product in the brand's lineup is sure to be a game-changer — it's the Sara Happ Plump + Prime lip treatment.
Taking care of our lips needs to be just as important as the rest of our skin care routine, and Sara Happ makes that as easy as can be. She knows that if you want to have the perfect pout, you need to invest in caring for it. And the Plump + Prime lip treatment is a great step in that direction.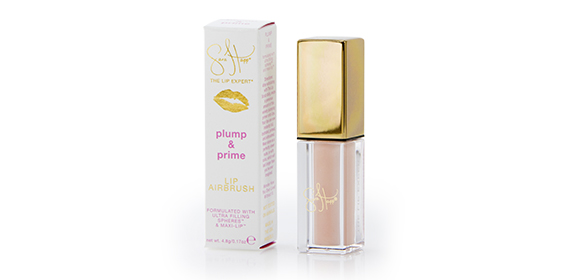 This primer is basically an airbrush for your lips, making them appear plump, smooth, and primed for whatever lip products you may want to wear.
This plumping primer is the first to gently plump your lips without the use of irritating ingredients. You can wear it by itself for a natural look or use it under your lip color.
The secret to the Sara Happ Plump + Prime lip treatment is, of course, the incredible ingredients.
Microspheres of hyaluronic acid and Konjac, a plant that grows naturally in the forests of Eastern Asia, hydrate and tighten your skin. Even better? It diminishes the appearance of wrinkles. The Peptides create the appearance of more lip volume and they also contour your pout, while the rose hip oil gives you that silky smooth hydration.
Swipe it on after you've exfoliated your lips and watch them plump up before your very eyes. Head on over to Sara Happ's website and pick up this beautiful lip product for yourself.