Sara Bareilles will make her Broadway debut starring in "Waitress"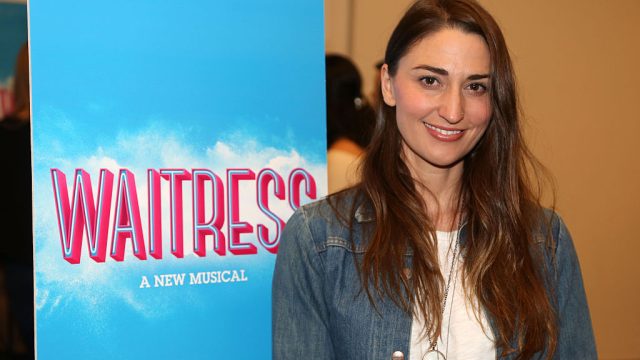 Becoming a waitress may sound like a surprising lifelong dream. But it's exactly what Sara Bareilles always wanted. Well, specifically, she wanted to be on Broadway. And that dream is becoming a reality as Sara Bareilles makes her Broadway debut in Waitress as, well, the waitress.
Bareilles replaces Tony winner, Jessie Mueller, in the starring role. And she feels, understandably, very excited about the opportunity. She made personal announcements on both her Instagram and Twitter pages. And the enthusiasm she has for her upcoming Broadway adventures is palpable.
Bareilles will play Jenna, the story's main character. Jenna is – you guessed it – a waitress currently unhappy in her own life. The story is based on the 2007 film with the same name which starred Keri Russell. And the Broadway musical version has already garnered rave reviews.
https://www.youtube.com/watch?v=wY82y1eSb9w?feature=oembed
Bareilles' first performance will be March 31 of this year.
Her run in the character will only last 10 weeks. So don't wait too long to snag your tickets because they're sure to go quickly!
The singer/songwriter was already heavily invested in the story. But she had yet to make an official Broadway acting debut. And she's obviously humbled and excited by the role.
Of course, Bareilles has played famous roles onstage before.
Most recently, she was Ariel in the live concert of The Little Mermaid. But Broadway is a whole new ball game.
She jokes in her Instagram post about her upcoming "panic attacks," but we have no doubt she'll be wonderful in the role. And we are so happy that this impressive musician is flexing even more creative muscles by adding "Broadway actress" to her already impressive set of skills.