Here's what Saoirse Ronan wore to her first Oscars at age 13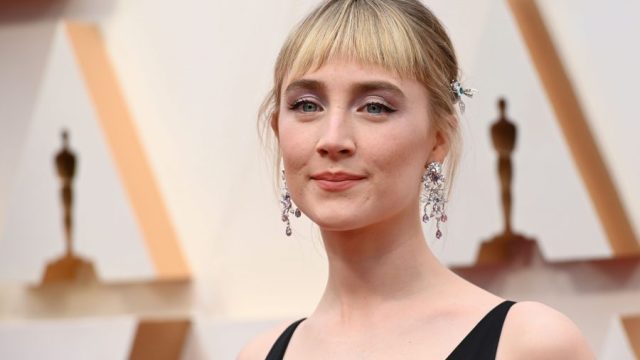 It seems like Saoirse Ronan has been on every acting nominee list in recent years, and for good reason—girl is talented. The actress knows her way around an awards show red carpet, and part of that might be because she attended her first Oscars at just 13 years old. In 2007, Ronan walked down the red carpet as a nominee for Best Supporting Actress for her scene-stealing role in Atonement. She's been nominated for three more Oscars since then, but has yet to take home that coveted golden statue. Fingers crossed that tonight changes things.
In honor of Ronan's nomination for Best Actress for her role as Jo March in Little Women at the 2020 Oscars tonight, we're taking a walk down memory lane and looking back at her very first Oscars.
For Hollywood's biggest night (and we'd guess Ronan's biggest night to date back then) the star opted for an emerald green dress with sheer shoulders, lace detailing, and strappy silver heels. Her hair was pulled back into a bun, and shimmery eye shadow made those striking blue eyes that she's become known for pop.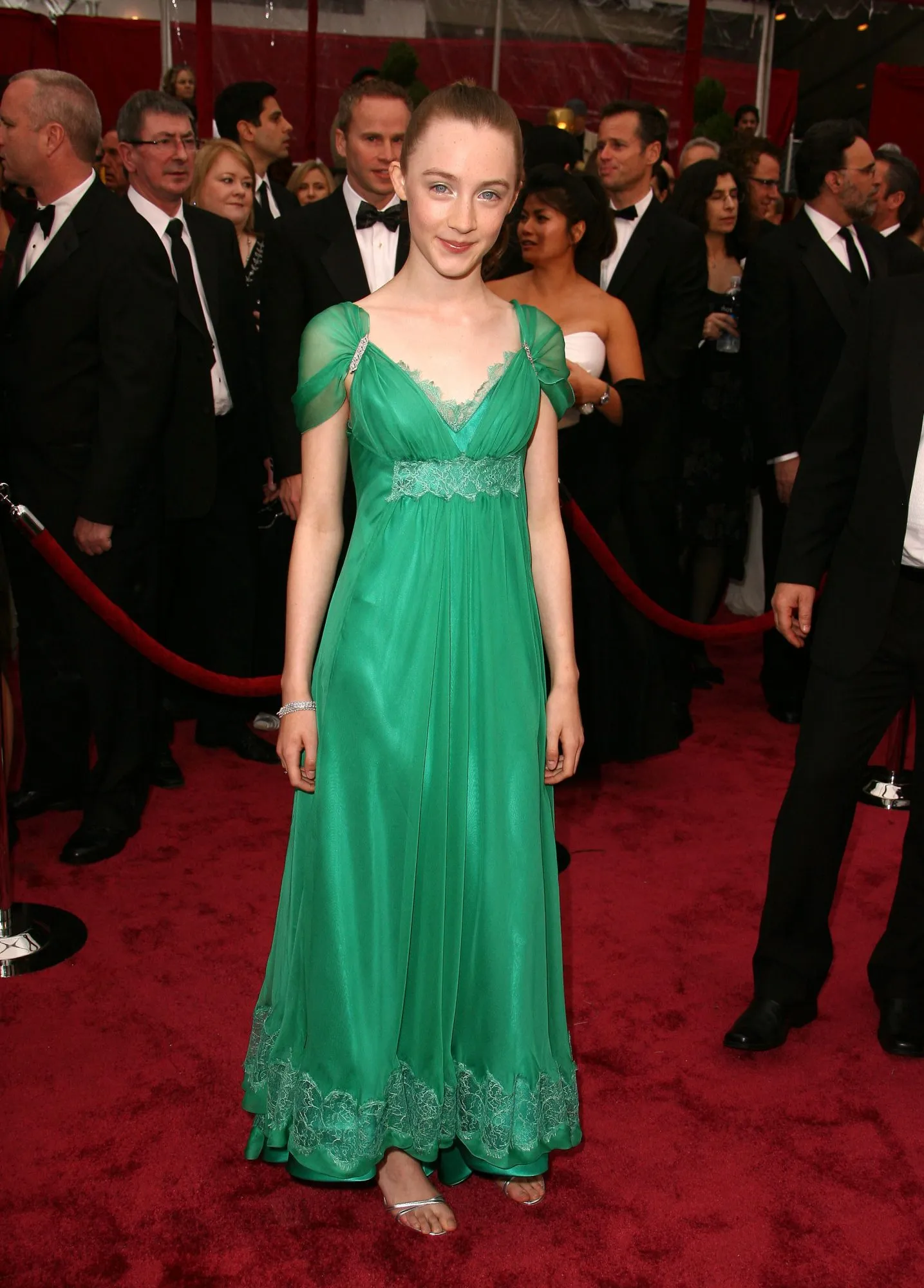 Honestly, Ronan still looks just as youthful now as she did back then. Little did the 13-year-old actress know, though, she had many more Oscar nominations in store. Her second nomination came in 2016, this time for Best Actress for her role in Brooklyn. For her second Oscars red carpet as a nominee, Ronan brought back the green, wearing a darker, slinkier number.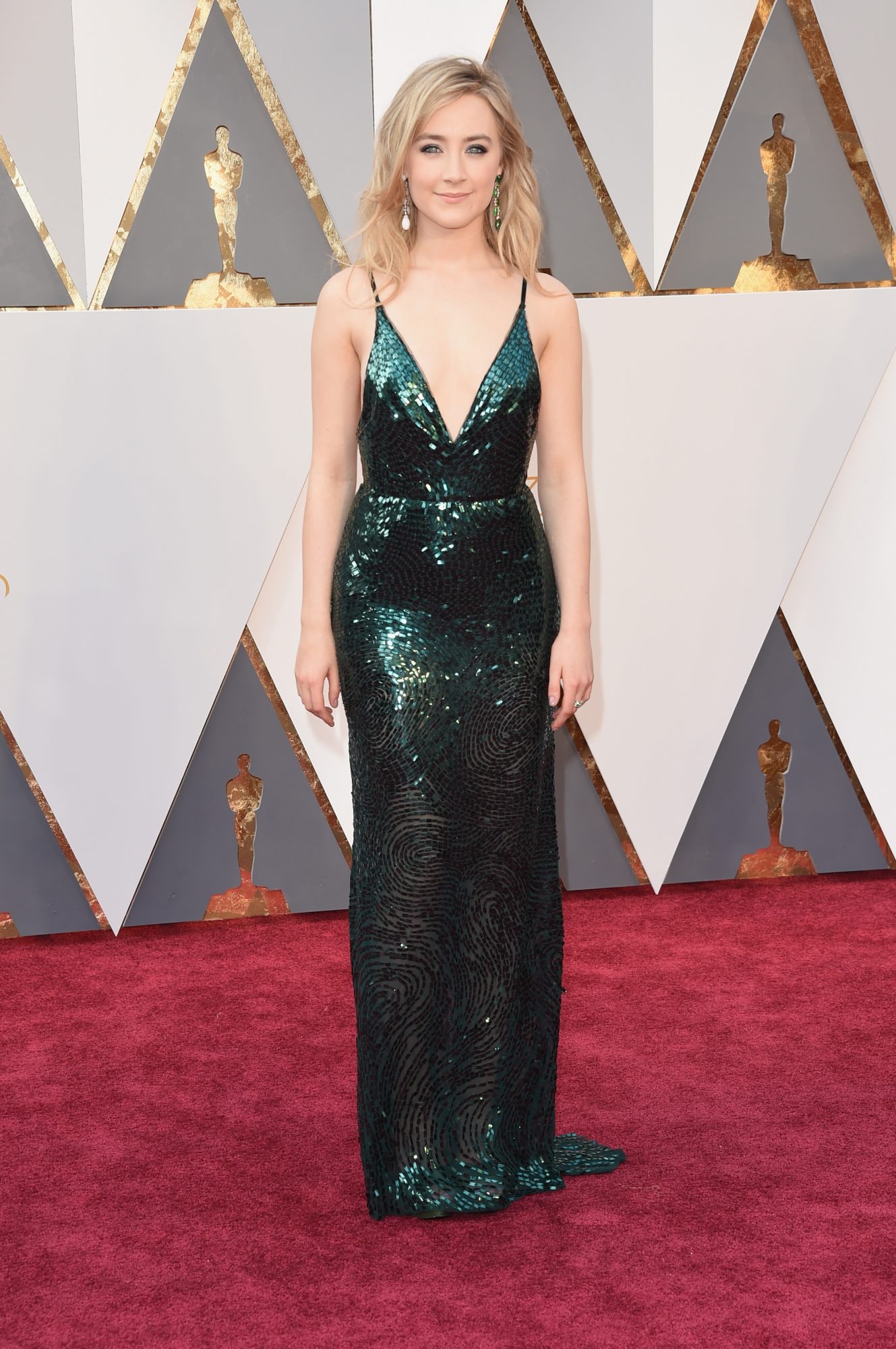 The sequin swirls on Ronan's gown remind us of a Van Gogh painting, and we're loving the sultry mermaid vibes. Two years later, Ronan was nominated for Best Actress yet again, this time for her role in Lady Bird. For the 2018 Oscars, Ronan rocked a shorter hairstyle and a soft pink dress with a giant bow in the back.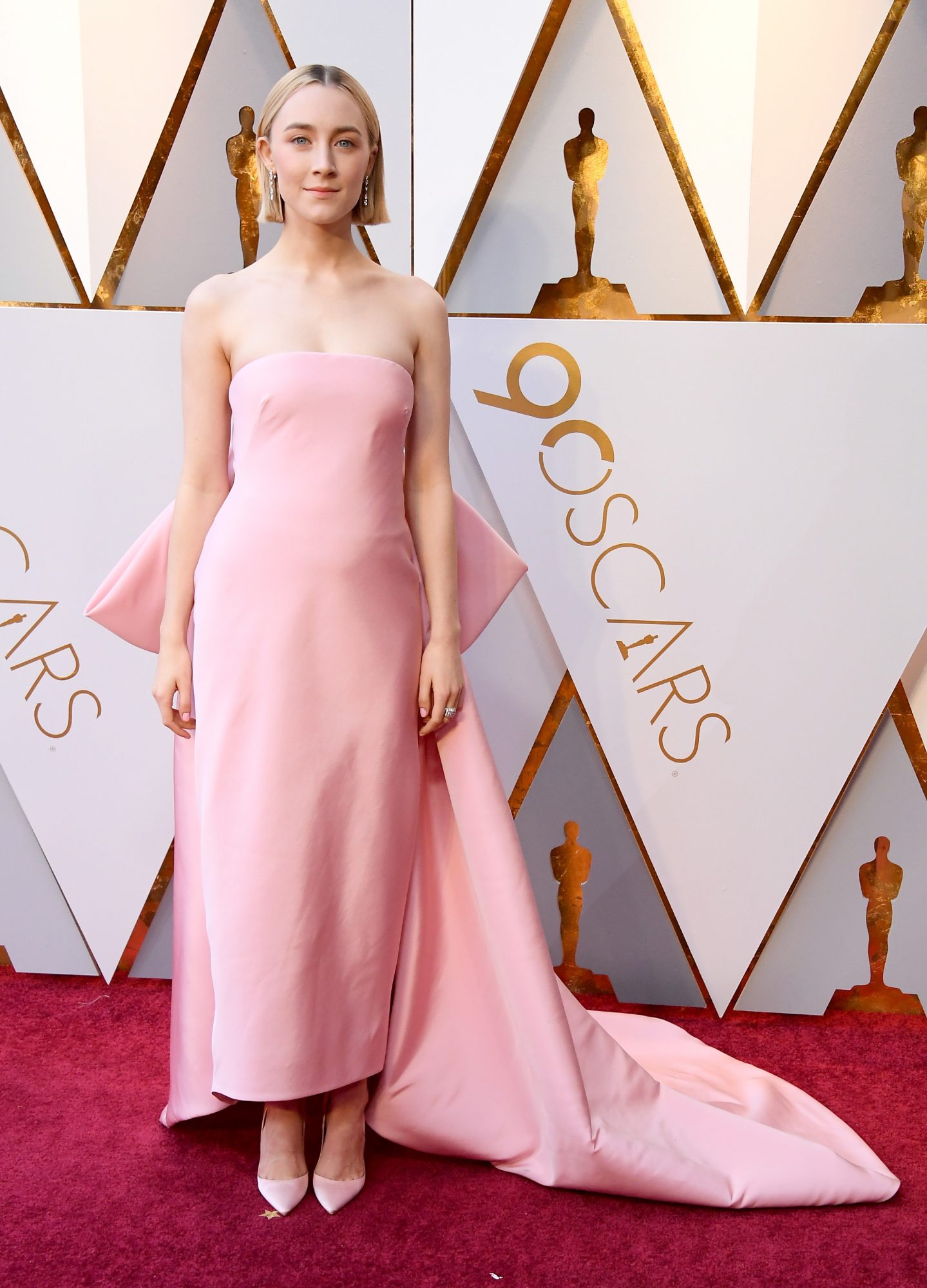 As for Ronan's 2020 Oscars look? This year, Ronan stunned in a black, white, and periwinkle gown with a plunging neckline. The star donned a loose updo and statement earrings to round out the look.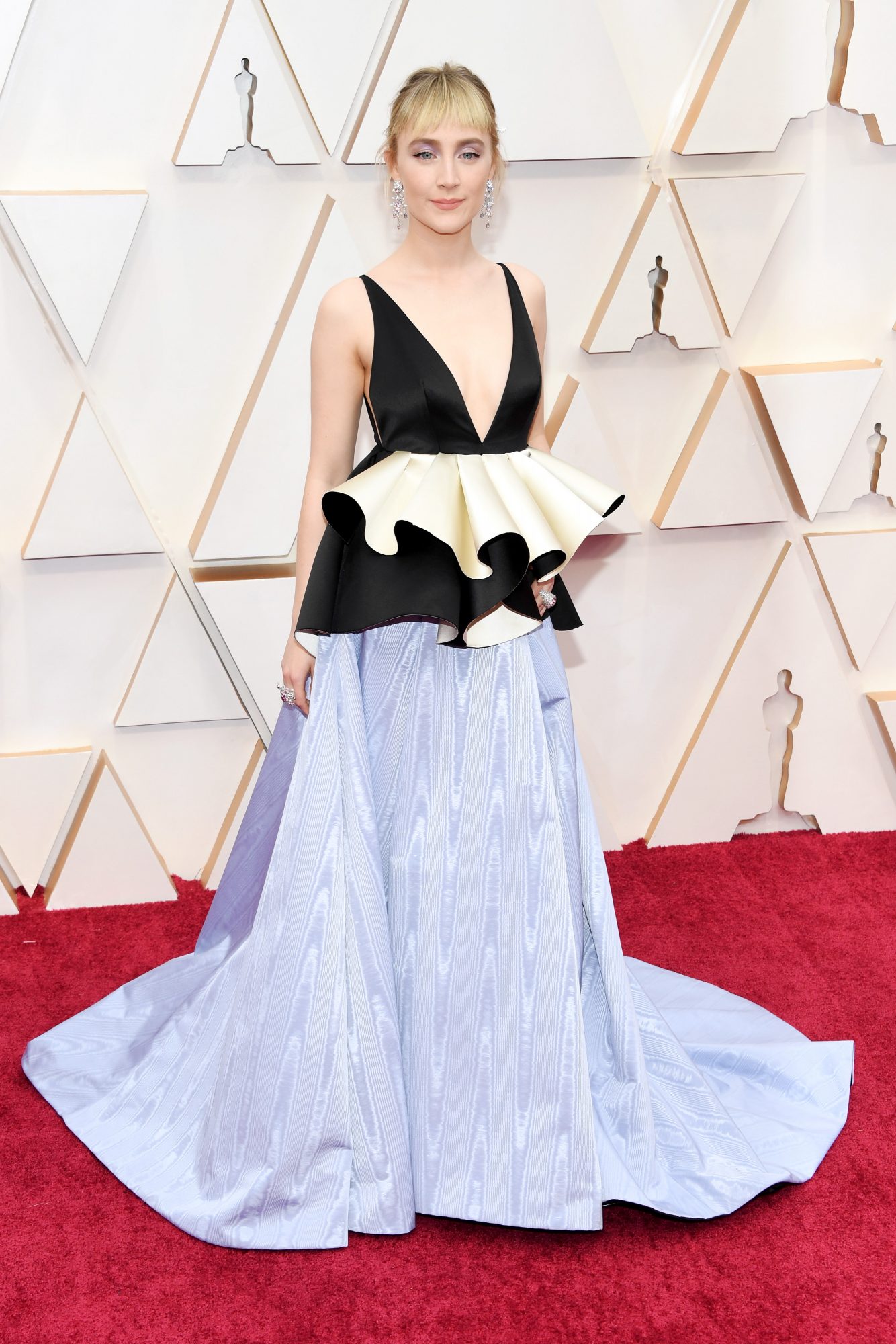 We have a feeling that we're going to see Saoirse Ronan walk the Oscars red carpet many more times in the future.