The real reason why Saoirse Ronan wore a green dress to the Oscars
Gorgeous in green!
Saoirse Ronan is rocking the Oscars red carpet tonight in a sparkling sequin dress by Calvin Klein. Ronan is nominated for Best Actress in Leading Role for her part in Brooklyn, in which she plays a young Irish immigrant who moves to a boarding house in Brooklyn during 1952. Like her character, Eilis Lacey, Ronan is also Irish. She told E! she "wanted to wear emerald green to represent Ireland," and whoa, what a great call. She looks amazing. We're guessing everyone in Ireland is cheering at their television screens.
We especially love Saoirse's drop earrings. One is white and the other, green. They give her look a quirky touch that's just perfect.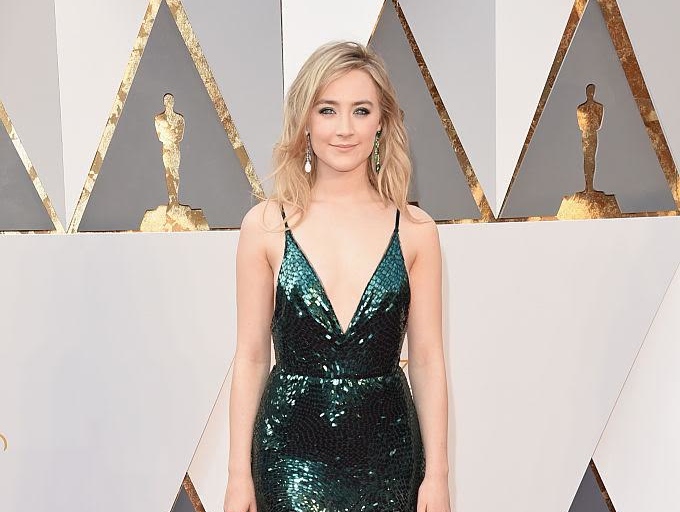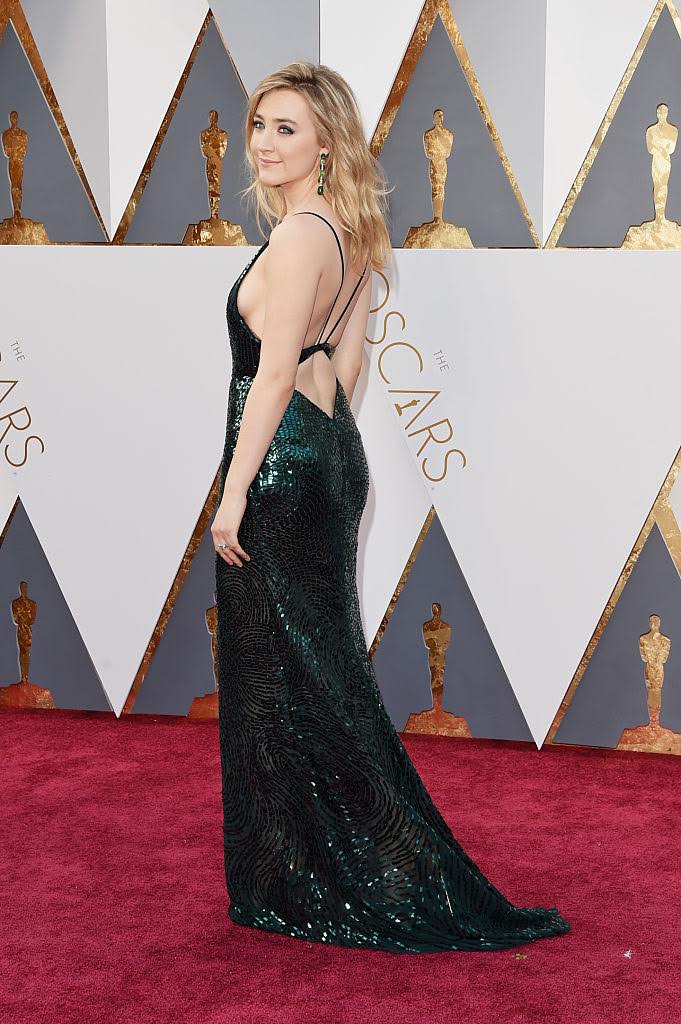 Best of luck tonight, Saoirse! Or as they say in Ireland, Ádh mór agat!